By BCR Staff
The world seems to be getting a little bit darker every day but earning an online master's in criminal justice could give you the opportunity to add one more glimmer of light in that darkness. Many people have questions about the nature of the criminal justice system and the career options it offers. This short examination of the subject is designed to help resolve your doubts and decide if a career in criminal just is for you! Put simply, criminal justice can be defined as the system through which crimes and criminals are identified, apprehended, judged, and punished. The criminal justice system is comprised of three parts:
Law Enforcement: Law enforcement can be seen as the front lines of the criminal justice system.
The Courts: The courts can be thought of as the part of the criminal justice system where guilt or innocence of a suspect is assessed at trial.
Corrections: Corrections can be referred to as the administrative part of the criminal justice system due to its application of sentences and enforcement of punishments.
Featured Online Degree Programs
In this ranking, our editors examine our picks of the top 25 Online Master's for Criminal Justice programs. For more generalized information regarding distance learning visit our ranking of the top online colleges.
Rating and Ranking Methodology
Tuition Points:
Under $45,000—1 point
Under $40,000—2 points
Under $35,000—3 points
Under $30,000—4 points
Under $25,000—5 points
Under $20,000—6 points
Under $15,000—7 points
Under $10,000—8 points
Under $5,000—9 points
US News and World Report Recognition as a Top Online School for Master's in Criminal Justice Programs
Top 5— 5 points
Top 10— 4 points
Top 25 —3 points
Top 50 —2 points
Top 75 —1 point
Customization Options
Format Customizations (e.g. Hybrid/Online, Full-time/Part-Time, Accelerated, Degree Completion, etc.)—1 Point Per Customization Option
Content Customizations (e.g. Minors, Concentrations, Specializations, etc.)—1 Point Per Customization Option (5-point cap)
Wow Factor
1 point awarded for each unique feature or program that "wowed" us
Our editor started with a list of 35 colleges and then used our customized ranking methodology to shortlist the TOP 25. We were able to narrow these initial findings by applying a few factors such as affordability (average net price is capped at $35,000), program customization, return-on-investment, and career prospects. Finally, we used information from U.S. News & World Report as well as from each school's website to apply the rating and ranking methodology above. In the event of a tie in points, the school with the lower tuition receives the higher ranking.
Check them out below!
#25 – Bowling Green State University
Online Master's in Criminal Justice
POINTS – 6

Eleven courses make up the online Masters of Science in Criminal Justice (MSCJ) degree program through the College of Health and Human Services of the BGSU e-Campus. With rolling admission, six start dates a year, and two classes offered each eight-week term, students can complete the thirty-three credit hour high-caliber degree program in less than two years. Classes are mostly delivered asynchronously, but there may be some requirements to log in at the same time as the professor and classmates for live discussion. These are the curriculum requirements:
Foundation Courses (9 hours required)
Criminal Justice Processes & Institutions
The Nature of Crime
Criminal Justice Policy Analysis
Research in Practice Courses (6 hours required)
Research Methods in Criminal Justice
Data and Statistical Analysis in Criminal Justice
Students also need to take Substantive Issues Courses (18 hours required) with classes like The Organization & Management of Justice, Issues in Justice Administration and Crime Analysis.
Tuition Fee: $475 per credit hour
#24 – Xavier University
Online Master's in Criminal Justice
POINTS – 6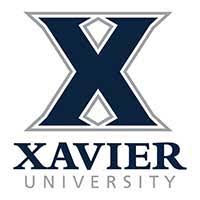 The online Master of Science in Criminal Justice program at Xavier University focuses mostly on criminal justice administration. The 30-semester hour program consists of these courses: Perspectives in Law Enforcement, Sociology of Crime & Delinquency, Forensics & White Collar Crime, Government & Non-profit Accounting and Law & Justice. Students must also conduct an independent thesis project and pass a comprehensive exam before they can earn their degrees.
Offering six start dates a year, students can finish the program in one to two years. Students can even begin the program before they are formally admitted–once they have submitted an application, they can be a "non-degree seeking graduate student" and take up to six credits. The classes are flexible and are not required to be taken in a specific order.
All faculty members within the online Criminal Justice Master's degree program at Xavier University have either doctoral degrees, extensive experience in the criminal justice field, or both. A number of faculty members serve as consultants for a variety of criminal justice agencies.
Tuition Fee: $610 per credit hour
#23 – University of Wisconsin
Master's in Criminal Justice Online
POINTS – 6
The Master of Science in Criminal Justice (MSCJ) online degree program at UW-Platteville gives students three different emphasis areas to customize their degree. The specializations from which students can choose are Criminal Justice Theory, Criminal Justice Management, and Victim and Offender Services, and the program and emphases are designed to benefit professionals who want to move to higher-level positions in the criminal justice field or who want to go onto to teach.
Successful completion of this degree requires 30 credits, and some of the classes offered include Perspectives on Child Maltreatment and Child Advocacy, Law as Social Control, Juvenile Delinquency & Justice: Race, Class, Gender, and Youth, and Policing in a Democratic Society. There is an additional nine-credit-hour certificate in Child Advocacy Studies available for practitioners who want to be able to better serve and protect some of the youngest victims.
Tuition Fee: $665 per credit hour
#22 – California University of Pennsylvania
Online Master's in Criminal Justice
POINTS – 7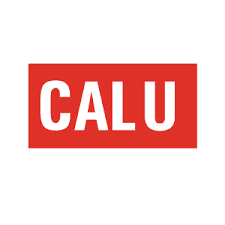 Offered fully online, the MS in Legal Studies with a Criminal Justice Concentration degree program at Cal U focuses on both an examination of the "functions and processes of the American justice system" and the goal of preparing "students for career advancement in the justice system, whether in policing, law, corrections, investigations or human service positions."
Twelve credit hours of required courses are coupled with fifteen hours covering the criminal justice concentration, and then the remaining nine to ten hours are made up of student-chosen electives and a thesis. Classes in the concentration core include Financial Investigations and Law and Police Process, and the electives range from topics like Polygraph and Lie Detection to Intelligence Practice in Homeland Security.
Tuition Fee: $510 per credit hour
#21 – Western Kentucky University
Online Master's in Criminal Justice
POINTS – 7

In the fully-online master's degree in criminology program at Western Kentucky University, students look at the justice system in a thorough, comprehensive, and analytical manner. The program educates students on both the causes and contributing factors in crime as well as societal reactions, and encourages them to determine how social science can be used to reduce and discourage crime.
All students take a criminology core that provides a base understanding of criminal justice and criminal justice, and complete a research project using the skills and background they gain. These courses total 15 hours.
The remaining coursework includes a mix of courses from within the Western Kentucky Department of Sociology and courses from other departments that have been pre-approved by program faculty. The sociology and criminology courses continue the focus on approaching crime from a social science and demographics perspective, while courses from outside the department prepare students for specific careers in fields like law enforcement, corrections, and public policy.
Tuition Fee: $707 per credit hour
#20 – University of Louisville
Online Master's in Criminal Justice
POINTS – 7

U of L's fully online Master of Science in Criminal Justice (Justice Administration) (MSCJ) degree program claims a unique program with an innovative curriculum and award-winning faculty ideal for those who want to advance in their careers. Offered with six start dates a year in an accelerated six-week format, students participate in a 36-credit hour curriculum made up of core courses, electives, and a master's thesis paper.
Core coursework focuses on legal theory, statistics, and research methods, and students can choose from elective classes such as Crime Prevention Through Environmental Design, Serial Murder, and Personnel Management in Criminal Justice System. Students can complete the program in under two years and are provided support through professional student advisers.
Tuition Fee: $714 per credit hour
#19 – Colorado State University
Online Master's in Criminal Justice
POINTS – 7
The online Master of Criminal Justice and Law Enforcement Administration degree through CSU-Global is a practical, foundational 36-credit hour program (39 credit hours for students whose undergraduate GPA was less than 3.00.
Two specialization options await the CSU-Global Criminal Justice student – Criminal Justice Leadership and Fraud Management. The Criminal Justice Leadership specialization requires twelve credits of classes like Criminological Theory and Ethics, Justice, and Social Control and other classes covering policy analysis and administration. CSU-Global gives prospective students a chance to experience online classes prior to enrolling to make sure online learning is a good fit–since the focus of the school is online learning.
Tuition Fee: $500 per credit hour
#18 – Indiana University
Online Master's in Criminal Justice
POINTS – 8

Taking only a year full-time or two years part-time, the MA in Criminology online through IUP's Department of Criminology and Criminal Justice is highly sought after by students who want to obtain research or administrative positions in the field of criminal justice or who plan to pursue doctoral studies. With the same experienced on-campus faculty members teaching the online courses and many of the campus resources available, this online degree program offers plenty of benefits with incredible convenience.
Through this 30-credit hour curriculum, this Criminal Justice online masters focuses on course topics such as Criminological Theory, Ethical and Philosophical Issues in Criminology, and Crime and Delinquency Prevention Strategies, students get both a practical and stimulating education. A final synthesis project culminates the degree.
Tuition Fee: $575 per credit hour
#17 – UMass Lowell
Online Master's in Criminal Justice
POINTS – 8

UMass Lowell offers a highly-ranked criminal justice master's degree program online. The faculty at UMass Lowell specialize in current hot-button issues such as weapons of mass destruction and transnational organized crime. This program can be completed in 18 months, and requires no GRE score submission. It also satisfies the professional needs of both those entering criminal justice and those looking to change specializations or advance within the field.
The program requires 11 courses in total, including five core courses and six electives. Students have some flexibility within the core courses as well, and are able to take a course on managing justice organizations or public policy depending on their career goals.
The electives within the program allow for further specialization. Some topics covered in elective courses at UMass Lowell include terrorism and homeland security, sex crimes, domestic violence, and the intersections of crime with issues like race and gender.
Tuition Fee: $575 per credit hour
#16 – Rowan University
MA in Criminal Justice Online
POINTS – 8

The online Master of Arts (M.A.) in Criminal Justice prepares students for leadership positions in criminal justice agencies; for research positions in federal, state, county, city non-profit and private research institutions; and for further study in doctoral programs. This program aims to help students develop their skills to use research to evaluate the effectiveness of programs aimed at preventing and controlling crime.
This is a part-time program offered in an accelerated online format, and it requires the completion of 30 graduate credit hours. There must 18 credit hours worth of required coursework, and 12 credit hours worth of electives. The ten required courses cover research and policy and analysis with classes like Management Of Criminal Justice Organizations, Contemporary Developments In Theory, and Law And Society.
Tuition Fee: $745 per credit hour
#15 – University of Central Florida
Online Master's in Criminal Justice
POINTS – 9
The Master of Science in Criminal Justice online program offers students an in-depth exploration of the complex and changing world of criminal justice. The historical, political, economic and philosophical forces shaping crime and punishment in the U.S. are examined. Students also learn valuable qualitative and quantitative research and computer skills. The importance of advanced education in criminal justice beyond the bachelor's degree is increasingly recognized by employers in Central Florida and throughout the U.S.
Students must take 36 credit hours to graduate, out of which 21 hours are dedicated to required core courses like The Nature of Crime and Criminal Justice Organizations. 6 credits of restricted electives are supplemented by 9 hours of general electives, and students either participate in a Capstone or a Thesis.
Tuition Fee: In-state: $327.32 per credit hour | Out-of-state: $694.82 per credit hour
#14 – University of Oklahoma
Online Master's in Criminal Justice
POINTS – 9
The University of Oklahoma (OU) criminal justice program gives graduates the tools necessary to communicate effectively and cultivate public engagement with diverse populations. The OU program best suits working adults who want to advance in their careers, and its academic advisors work with all incoming students to develop a personalized graduation plan and timeline that suits their needs. Students must complete a minimum of 33 credit hours of graduate coursework to receive the degree, and maintain a grade point average of 3.0.
Students can choose to take a general-purpose criminal justice graduate degree program or pursue one of the school's certificate programs. Certificate master's degree programs have a slightly smaller core than the general-purpose option, but students must also take courses from the concentration. This does not change the number of credits needed to graduate. Available certificates include restorative justice administration and corrections management.
Tuition Fee: $824 per credit hour
#13 – University of Cumberlands
Online Master's in Criminal Justice
POINTS – 9
The criminal justice degree online programs build upon UC's long tradition of community service and commitment to ethical leadership. While the Bachelor's degree program prepares graduates for entry-level careers in the field of corrections and criminal justice, the Master's in criminal justice degree online program is designed to help students advance in their careers.
The online Master's in Justice Administration program allows rural and local criminal justice agency personnel to interact with other professionals throughout the nation to see how larger agencies operate, including state and federal authorities. Curriculum for the criminal justice graduate programs is planned with an awareness of the common prerequisites and academic preparation needed to enable students to become leaders in the profession.
The program requires a one-credit hour Capstone Course in Justice Administration, eighteen core courses, and twelve electives to graduate.
Tuition Fee: $365 per credit hour
#12 – Sam Houston State University
Online Master's in Criminal Justice
POINTS – 10

The Sam Houston State University criminal justice master's program serves professionals interested in career advancement in the criminal justice field. This program can be completed within two years, and is well-suited to those pursuing higher positions in corrections, law enforcement, security, and social services. This program offers spring, summer, and fall courses, and admits on a rolling basis.
The program requires students to complete 36 credit hours of graduate-level coursework. During the first year of the program, Sam Houston State University recommends students complete coursework introducing them to basic ideas in criminal justice and criminology as well as statistics and research methods. During the second year, students follow up with more statistics and an analysis of the legal environment surrounding criminal justice work, and complete a thesis. The school's recommended schedule encourages students to take at least one course during the summer.
Tuition Fee: $560 per credit hour
#11 – East Carolina University
Online Master's in Criminal Justice
POINTS – 10

The online master's program in criminal justice at East Carolina University lets students develop their academic understanding of criminal justice. This non-thesis program includes 36 semester hours of study, split evenly between core coursework and elective coursework.
Core coursework in this program provides the basic foundation to understand the electives. These courses cover statistics and research methods in criminal justice and principles of criminal justice administration, as well as basic criminal justice principles and theories of criminal behavior. Students also write a professional paper and participate in an applied program evaluation.
Students can enhance their degree program with one or more of the related certificate programs offered by East Carolina. These certificates focus on criminal justice education, security studies, and public management and leadership. The security studies and public management programs require students to take some courses from the school's political science department as well.
Tuition Fee: $893 per credit hour
#10 – University of Colorado – Denver
Online Master's in Criminal Justice
POINTS – 10
The University of Colorado Denver's online Criminal Justice master's degree will help develop your leadership skills in the field of criminal justice/criminology and hone your problem-solving and critical thinking skills. The Criminal Justice online program focuses on:
Law enforcement
Criminology
Judiciary
Correctional systems
Juvenile justice
Formulation of laws and codes
Requiring 36-credit hours, the program consists of five core courses (focusing on policy, research, and theory), electives, and either a three to six-hour thesis or three credit capstone project. For students who don't have an educational or professional background in criminal justice, an internship with a local, state, federal or juvenile justice program is also required.
Tuition Fee: In-state: $521 per credit hour | Out-of-state: $625 per credit hour
#9 – University of Cincinnati
Online Master's in Criminal Justice
POINTS – 11
The University of Cincinnati Master of Science in Criminal Justice online is the preeminent master's degree in the field. With a sterling reputation, a nationally recognized brand, and a rich University history dating back to 1819, the CJ program has graduated more than 2,000 students in its fourteen-year history online.
UC professors teach a comprehensive 11-course curriculum. Over six, 15-week semesters (two years), you will be exposed to every part of the criminal justice industry: criminology, social control, corrections, law enforcement, and juvenile justice. But that's just the tip of the iceberg. You will also learn about policies, professional writing, research methods, analyzing criminal behavior, and application of principles.
UC's criminal justice program not only exposes you to the conceptual and theoretical frameworks that drive the study of crime and criminal justice but also allows you to specialize in an area that is most relevant to you. You can choose from the following:
Analysis of Criminal Behavior
Law Enforcement & Crime Prevention
Corrections & Offender Rehabilitation
Tuition Fee: $739 per credit hour
#8 – Regis University
Online Master's in Criminal Justice
POINTS – 11

Regis University's online Master of Science in Criminology helps students narrow down their career goals and develop appropriate skills by offering three distinct tracks. All of these tracks require 36 credit hours of study to graduate, but the skills emphasized differ. Students interested in technology and new media can pursue the school's cybercrime and terrorism emphasis, while those with a psychology background or an interest in what causes criminal acts can try the human behavior track. Students interested in leading criminal justice organizations benefit from the school's leadership program.
Regardless of concentration, students take several of the same core courses. All students learn about current paradigms in wide-scale crime, such as transnational crime and cybercrime. Those not in the human behavior track still receive a basic education on criminal psychopathology. Similarly, those not on the leadership track still learn about the ethical challenges faced by those in power in criminal justice organizations, as well as leadership principles in criminology.
Tuition Fee: $575 per credit hour
#7 – Nova Southeastern University
Online Master's in Criminal Justice
POINTS – 11

The M.S. in Criminal Justice trains individuals through an interdisciplinary focus in an online environment. The program prepares students through the core curriculum and allows for specialty training through various concentrations.
This facilitates choice for students and fosters the development of specialized expertise. Students will complete the thirty-hour program that includes fifteen hours of required core coursework, twelve credit hours of a concentration and have a choice between a practicum internship or a master's thesis. Twelve concentration options are available to customize the degree.
The master's program is offered entirely online. The online format allows for students to participate in courses from anywhere in the world where internet access is available. In addition, it allows for the flexibility of completing your master's degree without interrupting your career.
Tuition Fee: $450 per credit hour
#6 – University of Nebraska
MS in Criminal Justice Online
POINTS – 12

The Master of Science degree in Criminology and Criminal Justice online is a 36-hour program designed to meet the needs of working professionals and traditional students by providing educational access and flexibility in an online format.
Students take twelve credit hours of required courses, nine credits of criminal justice electives, a three-credit Diversity course (either a Capstone or dissertation), and twelve credits of open electives from other departments. The academics of the program are rigorous and well-respected with courses such as Survey of Corrections, Sociology of Deviant Behavior, and Seminar in Theoretical Criminology.
Tuition Fee: $583 per credit hour
#5 – Boston University
Online Master's in Criminal Justice
POINTS – 12

Boston University's Master of Criminal Justice program helps those interested in taking on leadership positions in criminal justice organizations or those who want to prepare themselves for a legal education. Students in this program learn about leadership, law enforcement, and social control, as well as the ethical issues surrounding law and its enforcement. This program requires 40 credits of study, and can be completed in about two years.
Students can choose one of two concentrations to further specialize within the program. The first, cybercrime investigation and cybersecurity, looks at the ways crime has evolved in the digital age. This program equips students to protect organizations from potential digital intrusions and investigate digital crimes. The second, strategic management, deals with the skills necessary to lead in a criminal justice organization. The understanding of organization management and systems analysis this program imparts gets students ready to serve in policy-making or upper management positions.
Tuition Fee: $860 per credit hour
#4 – Arizona State University
MA in Criminal Justice Online
POINTS – 13
The Master of Arts in Criminal Justice (MACJ) provides you with the knowledge and skills to advance your criminal justice career. You will study the larger context of crime, why it exists and its impact on society, as well as gain a detailed understanding of the concept of justice and how it's applied.
Eleven classes make up the thirty-three credit hour program, and each class is presented in seven-and-a-half week sessions. For the student who wants to understand what motivates people to commit crimes and how it affects the larger community, students take twelve credit hours of core courses such as Criminal Justice Planning and Program Evaluation and Applied Data Analysis in Criminal Justice. Eighteen hours of electives plus a three-hour Capstone course culminate the degree.
Tuition Fee: $686 per credit hour
#3 – Florida State University
Online Master's in Criminal Justice
POINTS – 13
The Florida State University master's degree program in criminal justice includes 36 hours of graduate credit, split between core coursework and electives. The core coursework covers basic concepts and research methods for criminal justice, as well as computer programs commonly used in the field. The electives, meanwhile, cover more specific topics within criminal justice. Students must earn a grade of C or better in all courses within the program.
Students who have a research or professional interest beyond the scope of the program's electives can supplement their learning in multiple ways. Some choose to pursue independent study on a topic of their choice, with the approval of an instructor, which can be repeated for up to six semester hours of credit. Others can pursue up to nine hours of coursework from disciplines outside criminal justice and criminology, shoring up knowledge in fields like political science, law, or public policy.
Tuition Fee: $553.70 per credit hour
#2 – University of California, Irvine
Online Master's in Criminal Justice
POINTS – 14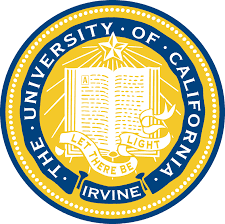 The University of California, Irvine offers two online master's degree programs that support professionals and recent graduates in criminal justice and related fields. The first is a Master of Advanced Study (MAS) in Criminology, Law, and Society, while the other is a Master of Legal and Forensic Psychology (MLFP).
The MAS program consists of two years' worth of online courses, covering topics like errors in justice and hate crimes. While all coursework can be completed online, students must complete an accelerated five-day residency on campus at the start of the program. Graduates from this program have moved into many law enforcement and justice organizations, including intelligence organizations, police departments, and district attorney's offices.
The MLFP program sees the school's criminal justice faculty partner with its psychology and social behavior faculty, and covers intersections of crime and psychology. Students learn how to use psychology as part of the forensic toolbox as well as about legal systems and processes. Students in this program tend to seek academic or public policy positions after graduation.
Tuition Fee: $13,974 for the academic year
#1 – Michigan State University
Online Master's in Criminal Justice
POINTS – 14
The program is designed to add new dimensions to the skills of career people in various areas of criminal justice and security. A number of online support services are available to assist students as they progress through the program.
Students enrolled in the program may choose to follow the general requirements for the Masters in Criminal Justice, specializing in Security Management or follow an international focus. Please see Program Requirements for more information. Courses are offered entirely online and are taught by the same faculty members who are involved in the on-campus program.
Students generally complete the required thirty credit hours in eighteen months to three years and can opt for a general track or one of two specializations – Security Management or Judicial Administration. Some of the required courses cut across the different tracks, such as Crime Causation, Prevention, and Control, Policy Analysis under Conditions of Change, and Proseminar in Criminal Justice. Depending on the track, students take one to three elective classes, and those topics are wide and varied–for example, Osteology and Forensic Anthropology, Essential Components of Courts, or Special Studies in Food Safety are just a few of the options.
Tuition Fee: $716 per credit hour
This concludes our ranking of the Top 25 Online Master's in Criminal Justice. Thanks for reading!
Related: