Scholarships for Nevada
Hitting the financial aid jackpot with scholarships for Nevada Universities and Colleges online or in person will make higher education less expensive in the "Silver State." Best known for the Las Vegas Strip, Nevada sprawls across 110,572 square miles in the arid Southwest as America's seventh largest state. Nevada's population of 2.94 million includes college students attracted by the cultural melting pot, lively nightlife, starry skies, splendid shopping scene, and desert landscapes like Death Valley National Park. Nevada also houses seven public and three private accredited post-secondary institutions. Some top-notch options are Great Basin College, College of Southern Nevada, Roseman University of Health Sciences, and Western Nevada College. The University of Nevada-Reno was ranked the nation's 106th top public school by the U.S. News. Don't gamble with your future; pursue the following 15 best Nevada scholarships to afford a college degree.
1. Frank M. & Gertrude R. Doyle Foundation Scholarships

Ranging from $500 to $30,000 per year, the Frank M. & Gertrude R. Doyle Foundation Scholarships has supported residents of California's Orange County and Nevada's Washoe County since 1996. Without a GPA requirement, the need-based program accepts students aged 17 or older who are fulfilling their dream of a better world. Applications are available until March 1st.
Eligibility:
• Be graduating seniors or graduates of the Washoe County School District or Huntington Beach Union High School District
• Gain admission at accredited U.S. two- or four-year institutions
• Show financial need on the Student Aid Report (SAR)
2. Reno Rodeo Foundation Scholarships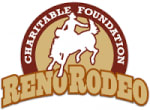 The Reno Rodeo Foundation bestows several $1,000 scholarships yearly to outstanding seniors primarily from Elko, Washoe, Humboldt, Pershing, Eureka, and Lander counties. Preference is given to college-bound freshmen who've participated in Rodeo, FFA, or 4-H activities. Students should enroll in the Nevada System of Higher Education unless their declared major isn't offered. Please apply before March 22nd for consideration.
Eligibility:
• Be graduating from high schools in Northern Nevada
• Matriculate full-time in college (12 or more credits)
• Exhibit a cumulative GPA of 3.0 or higher in grades 9-12
• Have verifiable need for financial assistance
3. Nevada's Otto Huth Scholarship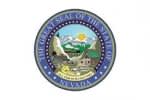 Nevada's Division of Child & Family Services (DCFS) established the Otto Huth Scholarship to cover tuition, on-campus housing, meal plans, and textbooks for up to $40,000 total. It's intended for youth who've aged out of the foster system and wish to attend an accredited two-year trade school or four-year university. Before April 15th, submit the FAFSA form, two recommendation letters, and two personal essays.
Eligibility:
• Have earned a high school diploma or GED
• Apply before their 20th birthday
• Register full-time at an accredited Nevada college
• Maintain an overall GPA of 2.0 or better
4. Ron & Linda Smith Family Scholarship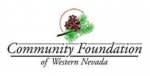 Located in Reno, the Community Foundation of Western Nevada awards over $374,000 yearly through 22 funds, such as the Ron & Linda Smith Family Scholarship. This one-time award gifts $1,000 to reduce tuition solely at Truckee Meadows Community College, Western Nevada College, and Great Basin College. Applications due on April 30th must feature a 400-word essay about student's short- and long-term goals.
Eligibility:
• Be U.S. citizens residing in Northern Nevada
• Have a high school diploma or GED equivalency
• Pursue a degree or certificate at least half-time
• Make satisfactory progress with a minimum 2.0 GPA
5. NV Energy Powerful Partnership Scholarship

Since 1991, the Public Education Foundation (PEF) has supported diverse scholars with over $10.5 million in tuition funding, including the NV Energy Powerful Partnership Scholarship. Worth $1,000, this merit-based program helps Las Vegas Metro students who aren't the legal dependents of NV Energy employees. Until March 15th, applications can be submitted with a resume, unofficial transcript, faculty recommendation, and 300-word essay.
Eligibility:
• Be U.S. citizens residing in Southern Nevada
• Graduate from the Clark County School District
• Enter higher education with a minimum 3.0 GPA
• Show involvement in unpaid community service
6. UNR Presidential Scholarship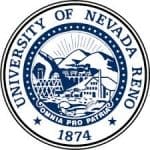 At the University of Nevada-Reno, the Presidential Scholarship rewards high-achieving seniors with $8,000 annually or $32,000 total over four years. Priority is given to new bachelor's students admitted before February 1st. Applicants are only considered thereafter if funding remains available. Meritorious freshmen with a minimum 3.2 GPA and 22 ACT score would enter the $2,500 Nevada Scholars program instead.
Eligibility:
• Be full-time incoming freshmen with 15+ university credits
• Have paid the $250 Advanced Registration Deposit
• Excel academically with a 3.5 cumulative GPA or higher
• Score at least 31 on the ACT or 1420 on the SAT
7. Rebel Challenge Transfer Scholarship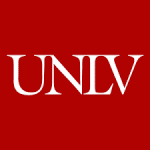 The Rebel Challenge Transfer Scholarship is one of the University of Nevada-Las Vegas' merit-based funds awarding $5,000 to $11,000 per year based on GPA. Funding could be renewed for up to 130 earned credits in bachelor's programs if satisfactory progress policies are met. UNLV options for incoming freshmen include the Clark County Housing Scholarship, Top 10% Incentive Scholarship, and Valedictorian Scholarship.
Eligibility:
• Transfer from other regionally accredited U.S. colleges
• Carry less than 90 transferrable credit hours
• Matriculate full-time with a minimum 3.0 GPA overall
• Have financial need for non-resident tuition rates
8. Kenny C. Guinn Memorial Scholarship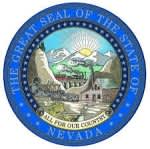 Signed into law by Governor Sandoval in 2011, the Kenny C. Guinn Memorial Scholarship is a merit-based fund managed by the Nevada State Treasurer's Office. One Northern and one Southern Nevada resident receives up to $4,500 annually. Funding is reserved for future educators studying at University of Nevada-Reno, University of Nevada-Las Vegas, Great Basin College, Sierra Nevada College, and Nevada State College. Millennium Scholars must apply before April 3rd to qualify.
Eligibility:
• Be entering their senior year (90+ credits)
• Major in elementary or secondary education
• Display academic excellence with a 3.5 GPA or greater
• Show a commendable community service track record
9. Horatio Alger Nevada Scholarships
Funded by Stephen A. Wynn, the Horatio Alger Association confers six Nevada Scholarships for $10,000 apiece to high school seniors pursuing the American dream. They're designed for U.S. citizens living in the "Battle Born State" who've conquered adversity to attend college. Online applications are accepted from August 1st to October 25th. Recipients are entered for the $25,000 National Scholarships too.
Eligibility:
• Intend to complete a bachelor's education at nonprofit colleges
• Have an adjusted gross family income of $55,000 or lower
• Exhibit integrity and character in community service
• Show academic aptitude for college with a minimum 2.0 GPA
10. Jo Marshall Memorial Scholarship

Founded in 2000, the Jo Marshall Memorial Scholarship grants $1,000 annually to one Northern and one Southern Nevada resident through the Nevada Federation of Republican Women (NvFRW). Conservative ladies must apply before September 1st with a biographical essay, official university transcript, and two non-related recommendation letters. Nevadans could also obtain the Dorothy Andrews Kabis Memorial or Betty Rendel Scholarships.
Eligibility:
• Be female registered Republicans from Nevada
• Matriculate as juniors or seniors at in-state colleges
• Carry a minimum "B" average on a full-time courseload
• Gain sponsorship from a NvFRW Club President
11. Bruce Fishkin Scholarship Fund

Following the motto "Ability is Nothing Without Opportunity," the Bruce Fishkin Scholarship Fund was created in 2010 to provide full-tuition coverage, including room and board. These large financial aid packages are reserved for residents of Chicago, Las Vegas, and Fairfield or Westport, Connecticut. Applications must arrive before October 15th with a maximum 500-word essay on why students deserve the scholarship.
Eligibility:
• Be graduating high school seniors with legal U.S. residency
• Possess a minimum 3.0 GPA on the traditional 4.0 system
• Score at least 22 on the ACT or 1100 on the SAT exam
• Intend to enter an accredited bachelor's program next Fall
12. Italian Catholic Federation Scholarships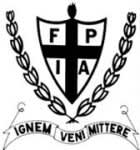 The Italian Catholic Federation in Oakland has granted more than $2 million through 6,000 high school scholarships since 1964. Hundreds apply from select U.S. dioceses each year to receive $400 to $1,000 in tuition assistance. After the March 15th deadline, selection is based on scholastic rank, financial need, Catholic leadership, charitable efforts, and faculty references. The Mario Cugia Scholarship is reserved specifically for Italian Studies majors.
Eligibility:
• Be Roman Catholic parishioners of Italian heritage
• Reside in Arizona, California, Illinois, or Nevada
• Gain admission at an accredited U.S. institution
• Achieve a total cumulative GPA of 3.2 or better
13. NIADA Foundation Region IV Scholarship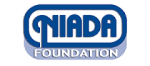 Valued at $3,500, the National Independent Automobile Dealers Association (NIADA) Foundation is sponsored by Manheim to give scholarships in four regions yearly. The Region IV Scholarship covers students in 13 states from Colorado to Hawaii, including Nevada. Priority is given to individuals seeking careers in the motor vehicle industry as automotive majors. Don't forget to submit a 1,200-word essay about today's driving trends before March 17th.
Eligibility:
• Be classified as graduating high school seniors
• Receive acceptance at an accredited two- or four-year college
• Have academic achievement with a minimum 3.0 GPA
• Show recent community leadership endeavors
14. James S. McPhee Memorial Scholarships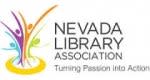 Based in Las Vegas, the Nevada Library Association started the James S. McPhee Memorial Scholarships in 1995 to honor the librarian who spearheaded UNLV's Instruction Program and was chair for the Intellectual Freedom Committee. Recipients are granted up to $5,000 yearly for graduate study leading to a MLS or MLIS degree. Applications must be postmarked by May 31st with a resume, academic transcript, and three confidential evaluations.
Eligibility:
• Be active NLA members in good standing
• Already hold a bachelor's degree with a minimum 3.0 GPA
• Enroll full-time in any ALA-accredited library science program
• Show potential for contributing to Nevada's libraries
15. NEWH Las Vegas Chapter Scholarships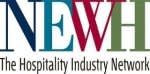 The Network of Executive Women in Hospitality's Las Vegas Chapter gifts scholarships for $2,500 to $10,000 apiece to female college undergraduates. Acceptable majors include hospitality management, hotel administration, culinary arts, hospitality design, food service, and lodging management. NEWH membership isn't required, so any Nevadans with outstanding debt can apply until May 1st.
Eligibility:
• Attend an accredited college full-time in Nevada or Utah
• Finish at least half of an associate or bachelor's degree
• Have financial need and academic merit with a 3.0 GPA or better
• Display genuine career objectives in the hospitality industry
Paying for college in the "Sagebrush State" can be a prickly situation. On average, Nevada schools charge $4,424 for in-state and $17,038 for out-of-state residents annually. Prices can rise exponentially higher though. For example, Sierra Nevada College has a flat-rate undergraduate rate of $31,685 per year. Financial aid is free funding designed to keep college tuition from leaving your bank account as barren as the Mojave Desert. Along with these 15 best scholarships for Nevada, look into government-based programs like the Nevada State Access Grant or Nevada Bureau of Indian Affairs Grant.
Know of a scholarship available specifically for Nevada students that we missed? Contact us.