Discover Scholarships for Iowa
Scholarships for Iowa can give "Hawkeye State" residents the financial wings to soar into higher education. Positioned in America's Heartland as the 26th largest state, Iowa inhabits over 3.12 million people. Affordable cost of living, low crime rates, fields of opportunities, and top-notch education are big benefits to living in Iowa. College students can select from 19 public and 35 private institutions holding HLC-NCA accreditation. Whether you're interested in studying liberal arts at Coe College, finding spiritual growth at Briar Cliff University, logging onto courses from Kaplan University, or conducting exciting research at Iowa State University, the learning landscape is diverse. The University of Iowa was applauded as the 33rd top public school nationally by the U.S. News. Let the following 15 best scholarships for Iowa Universities and Colleges online or in person nurture your career by providing free cash for class.
1. Brian Pearson Memorial Scholarship

Iowa Games established the Brian Pearson Memorial Scholarship in 1998 to honor the Iowa State University basketball player who lost his battle with brain cancer. Annually, one male and one female student-athlete will receive $1,000 to pursue post-secondary education. Past recipients have enrolled at Northwestern, Truman State, Creighton, and more. Winners chosen after the May 1st deadline will participate in the Summer Iowa Games Opening Ceremony.
Eligibility:
• Be high school juniors residing in Iowa
• Play at least one varsity-level sport
• Demonstrate respect, perseverance, and sportsmanship
• Be good citizens involved in community service
2. Iowa Tuition Grant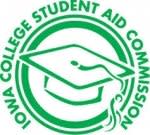 Through the Iowa College Student Aid Commission (ICSAC), the Iowa Tuition Grant offers up to $6,000 per year based on financial need. Funding is renewable for four years to Iowans carrying a minimum 2.0 GPA in their private, nonprofit education. Applications must be received before July 1st before Fall enrollment. Students should also consider the GEAR UP Iowa Scholarship, Iowa Vocational-Technical Grant, and Iowa National Guard Educational Assistance Program.
Eligibility:
• Permanently reside in Iowa for 12+ months
• Be accepted at participating in-state private colleges
• Enroll as full-time undergraduates for a bachelor's degree
• Demonstrate unmet need on the FAFSA form
3. Herman Sani Tournament Scholarships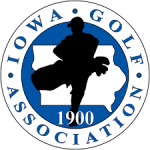 Since 1958, the Iowa Golf Association has given 170 Herman Sani Tournament Scholarships to honor the 50-year Hyperion member who was Chairman of the Greens Committee. Selected Iowans receive $2,000 each year for $8,000 total. College-bound high school seniors must apply before March 18th by sending an official transcript, self-statement, proof of financial need, and two recommendation letters. Recipients are honored at the Sani Awards Banquet in August.
Eligibility:
• Be residents of the State of Iowa
• Enroll at any accredited U.S. college or university
• Have experience or background in golf
• Participate actively in extracurricular activities
4. Des Moines Women's Club Scholarships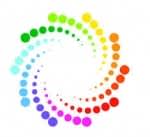 The Des Moines Women's Club (DMWC) provides $33,500 yearly through 11 high school, eight college, and two graduate scholarships. Females can apply for one scholarship annually before the January 20th deadline. For example, the Marjorie O'Braza STEM Scholarships focus on college-bound seniors selecting science, technology, engineering, or math majors. The Helen McEwan Memorial Scholarship selects college undergraduates studying elementary education.
Eligibility:
• Live in Polk, Boone, Dallas, Jasper, Madison, Marion, Story, or Warren counties
• Register full-time (12 credits) at accredited Iowa institutions
• Have academic merit with a cumulative GPA above 2.75
• Declare majors accepted by the different scholarship funds
5. Iowa's Matthew Shepard Scholarships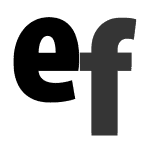 The Eychaner Foundation grants Iowa's Matthew Sherpard Scholarships to honor the American student beaten, tortured, and ultimately murdered in a tragic anti-gay hate crime in 1998. Gold scholarships provide up to $40,000 for attending Iowa State University, University of Iowa, or University of Northern Iowa. Silver scholarships offer up to $9,000 for any accredited U.S. college. Applications are due on March 1st, and finalists will be interviewed on March 25th.
Eligibility:
• Have graduated or earned a GED in Iowa
• Matriculate full-time as first-time undergraduates
• Exhibit academic aptitude for college
• Be actively involved in serving the LGBTQ community
Scholarship Website
6. PMI Eastern Iowa Chapter Scholarship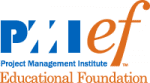 The Project Management Institute (PMI) Educational Foundation offers 77 scholarships, including one from the Eastern Iowa Chapter for $1,000. It's intended for the children or stepchildren of chapter members, but any local residents could apply. Until May 1st, applications are accepted with an official transcript, resume, personal goals essay, and two signed references. Similarly, there's a PMI Central Iowa Chapter Scholarship for $2,500.
Eligibility:
• Reside in Iowa City, Cedar Rapids, or Eastern Iowa
• Pursue collegiate study in the Tri-State Area (Iowa, Missouri, or Illinois)
• Major in project management or a related business field
• Excel academically with a minimum "B" average
7. Robert D. Blue Scholarship

The Iowa State Treasurer's Office administers the Robert D. Blue Scholarship for $500 to $1,000 of tuition assistance. Young Iowans who exhibit scholastic ability, moral character, trustworthiness, courage, and ambition are rewarded. The online application process must be completed by May 10th for consideration. Don't forget to submit a high school transcript, federal tax return, Student Aid Report, and original 500-word essay on good citizenship.
Eligibility:
• Live within one of Iowa's 99 counties
• Plan to attend an accredited in-state college
• Maintain full-time study and good academic progress
• Demonstrate significant financial need
8. All Iowa Opportunity Scholarship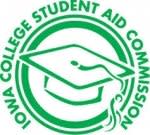 Another of the Iowa College Student Aid Commission's (ICSAC) funds is the All Iowa Opportunity Scholarship, which provides a maximum of $8,368 per year. It's intended for financially needy students attending Iowa colleges for an associate or bachelor's degree. Priority is given to applicants who participate in federal TRIO programs or alternative high schools. Applications are available from October 1st through March 1st only.
Eligibility:
• Graduate from an Iowa high school within the last two years
• Enroll as first-time freshmen for at least three semester hours
• Achieve a cumulative GPA of 2.5 or better
• Have an Expected Family Contribution (EFC) under $8,368
9. Larry W. Carter Scholarship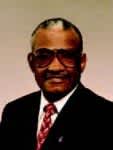 The Community Foundation of Greater Des Moines created the Larry W. Carter Scholarship to honor the 1996 Iowa Minority Small Business Advocate of the Year who worked at Northwest Financial Inc. and served four terms on the NAACP Board of Directors. Offering up to $3,000, the fund helps low-income minority students succeed in undergraduate or graduate education. Before May 15th, interested candidates should send a transcript, summary of activities, one-page personal statement, and two recommendations.
Eligibility:
• Be African American Iowa residents
• Enroll full- or part-time in accredited college programs
• Exemplify Carter's perseverance to achieve goals
10. Professional Educators of Iowa Scholarships

Each year, the Professional Educators of Iowa (PEI) grants over $5,000 in scholarships for Iowa based on varying criteria. For instance, the Teacher of Tomorrow Scholarship supports education majors who aspire to teach in K-12 classrooms. The Ed Christian Memorial Scholarship encouraged high school seniors to study areas of science. The Child of PEI Member Scholarship helps the natural or adopted children of Hawkeye State educators too. Apply before April 1st for your chance to win.
Eligibility:
• Attend a two- or four-year Iowa college full-time
• Display school/community involvement
• Need financial assistance for post-secondary education
11. Byers Environmental Scholarships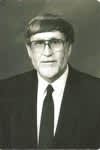 The Keep Iowa Beautiful (KIB) program has honored its founder, Robert E. Byers, since 2003 by bestowing five Byers Environmental Scholarships for $1,000 apiece. Young Hawkeyes with a passion for living "green" can apply until January 6th. Preference is given to students involved in the Hometown Pride Program. Signed applications must include a transcript, list of extracurricular activities, and 500-word essay explaining students' environmental career goals.
Eligibility:
• Be graduating high school seniors in Iowa
• Matriculate full-time in an in-state bachelor's program
• Plan to study environmental science, sustainability, conservation, natural resources, landscape design, architecture, urban planning, or related fields
• Have a strong background in community development
12. Tim Dwight Foundation, Inc. Scholarship Program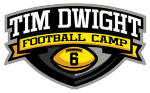 Founded in 2002 by the two-time All-American and former NFL wide receiver, the Tim Dwight Foundation, Inc. endows an annual scholarship program. Iowans receive $1,000, $2,500, $5,000, or full-tuition awards to attend three public, in-state universities. The merit- and need-based scholarships give preference to students who've faced challenges, such as long-term health issues, disabilities, or single-parent families. Application materials must be postmarked by February 1st.
Eligibility:
• Be United States citizens living in Iowa
• Enroll full-time (12+ credits) at the University of Iowa, University of Northern Iowa, or Iowa State University
• Have overcome adversity to achieve their goals
• Demonstrate academic merit with an overall GPA over 3.0
13. Conservation Districts of Iowa Scholarships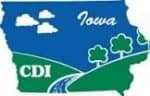 The Soil and Water Conservation Districts (SWCD) of Iowa funds three state-level scholarships for $2,000, $3,000, and $4,000 each year. Each of the district's six regions also provide $600 scholarships. Residents of Region 6 could obtain the Larry Beeler Memorial Scholarship for an additional $350. Funding is intended for young environmentalists doing their part to save the planet's natural resources. No applications are accepted after February 17th.
Eligibility:
• Graduate from a Iowa public/private high school or homeschool
• Be admitted full-time at an accredited college or university
• Select majors in the conservation and agriculture fields
• Demonstrate community involvement, leadership, and character
14. Guardian Scholars Foundation

Based in West Des Moines, the Guardian Scholars Foundation partners with Iowa's Department of Human Services to provide up to $8,000 yearly for former foster youth. Recipients also benefit from free room and board, textbook stipends, and adult community mentorships. Current Guardian scholars attend Buena Vista, Iowa State, the University of Iowa, and more. Qualified candidates should apply before March 1st for Fall enrollment.
Eligibility:
• Have spent time in Iowa foster between 14 to 18 years old
• Graduate from high school with a minimum 2.3 GPA
• Gain admission to an accredited university or community college
• Exhibit leadership, good decision-making, and motivation
15. HBAI Educational Corporation Scholarship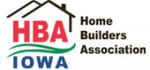 Worth $1,000, the Home Builders Association of Iowa Educational Corporation Scholarship reduces tuition and fees for students interested in residential construction. Preference is given to the immediate family members of HBAI builders and associates. Online applications must be submitted before March 31st with a transcript copy and typed essay. Extra scholarship opportunities are provided by the Ames, Sioux City, Cedar Rapids, Des Moines, NE Iowa, and Greater Iowa City chapters.
Eligibility:
• Be between the ages of 18 and 25 years old
• Register full-time at accredited Iowa colleges or technical schools
• Pursue vocations within the home building industry
• Have previous involvement in construction trades
Studying in Iowa is cheaper than the U.S. average, but rising prices could still curtail some Hawkeyes' dreams. Iowa institutions charge a mean tuition of $5,052 in-state and $18,256 out-of-state. Certain schools, especially private nonprofits, tip the scales with considerably higher tuition though. For instance, Grinnell College's 2016-17 comprehensive fee was $60,736! Financial aid is an essential resource for earning a college degree with little debt. Apply for these 15 scholarships for Iowa to satisfy your program's costs.
Know of a scholarship available specifically for Iowa students that we missed? Contact us.