Scholarships for Idaho
Winning scholarships for Idaho can unearth a goldmine of free tuition money for post-secondary study in the "Gem State." Positioned in the Pacific Northwest south of British Columbia, Idaho is the country's 39th most populated state with just 1.7 million inhabitants. Idaho is an underrated state offering outdoor adventurers 107,561 miles of rivers, the rugged Sawtooth Mountains, 130 "soakable" hot springs, and unparalleled winter sports at Sun Valley. College students also discover 15 first-rate colleges ranging from small undergraduate schools like Lewis-Clark State College to large doctoral institutions like Boise State University. There are at least six public schools that offer online degrees in Idaho. For total offered, University of Idaho ranks first, with 17 master's tracks. The U.S. News even lauds the University of Idaho as the 90th top public college nationwide. Plus, bountiful scholarships are available to peel your tuition bills like Idaho potatoes.
1. Idaho Governor's Cup Scholarships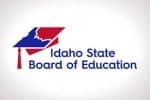 Started by Governor C.L. "Butch" Otter, the Idaho State Board of Education funds approximately 25 Governor's Cup Scholarships that bestow $3,000 annually for four years. Idaho residents who will pursue a degree or vocational certificate within the next six months would qualify. Applications must arrive before February 15th with two recommendations, transcripts, SAT/ACT scores, and a 500-word essay highlighting students' community involvement.
Eligibility
• Be graduating seniors at Idaho public or private schools
• Intend to enroll full-time for in-state academic or technical programs
• Possess a cumulative grade point average of 2.8 or better
• Provide documentation of volunteer public service
2. Idaho Opportunity Scholarship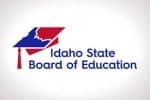 Another of the Idaho State Board of Education's funding options is the Opportunity Scholarship, which awards $5 million total every academic year. For the $3,000 award, Idahoans must choose eligible institutions, such as Idaho State University, Brigham Young University-Idaho, College of Idaho, and Eastern Idaho Technical College. Until March 1st, the online portal is accessible for initial and renewal application up to four years.
Eligibility
• Be finishing a high school diploma or GED certificate
• Enroll full-time as undergraduates at participating Idaho colleges
• Attain a minimum unweighted GPA of 3.0
• Submit a FAFSA form demonstrating genuine need
3. Donna Wainwright Memorial Scholarship

The Idaho Society for Respiratory Care (IDASRC) gifts the Donna Wainwright Memorial Scholarship for $500 to honor the Magic Valley Regional Medical Center worker who suffered chronic obstructive pulmonary disease. It's intended to fund formal CRT training for aspiring respiratory therapists seeking to improve breathing. The deadline is August 1st for sending one faculty recommendation and brief 50-word career goals statement.
Eligibility
• Be members of the American Association for Respiratory Care
• Have permanent residence in Idaho for 12+ months
• Pursue an accredited respiratory therapy program
• Complete at least one year full-time with a 3.0 GPA or better
4. GEAR UP Idaho Scholarship 2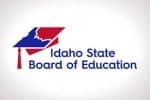 Offering a maximum of $5,775, the GEAR UP Idaho Scholarship 2 is a need-based program administered by the Idaho State Board of Education yearly. It supports residents under 22 years old who previously participated in early intervention component in 7th-10th grade at Idaho school districts from Twin Falls to Meadows Valley. Funding is extended for up to eight semesters if recipients continually apply before February 15th.
Eligibility
• Possess a secondary school diploma or GED
• Enroll full-time at accredited, nonprofit Idaho institutions
• Maintain academic progress with a 2.0 GPA or above
• Qualify for receiving the Federal Pell Grant
5. Pride Foundation Scholarships

Established by Brian M. Day in 1993, the Pride Foundation in Seattle offers over 50 annual scholarships for $1,000 to $12,000 apiece to LBGTQ students. For example, the Patricia Van Kirk Scholarship assists lesbians who are majoring in visual or performing arts. The Friends of Alan Turing Scholarship supports study in science, technology, engineering, or math (STEM) fields. One application sent before January 13th considers candidates for all funds.
Eligibility
• Reside in the Pacific Northwest, including Idaho, for three months
• Pursue post-secondary education anywhere in the United States
• Show leadership in the lesbian, gay, bisexual, transgender, and queer community
6. Tesoro Youth Leadership Awards
Idahoans live in one of the 19 U.S. states considered for the $2,500 Tesoro Youth Leadership Awards from the National Society of High School Scholars (NSHSS) Foundation. Endowed by the Fortune 100 oil refinery in San Antonio, the program selects 20 recipients annually who personify their core values of integrity and respect. Applications sent before February 26th are incomplete within a 500-word essay, transcript, resume, reference, and financial need form.
Eligibility
• Be U.S. citizens or legal resident aliens
• Graduate from a high school or homeschool
• Present a minimum cumulative GPA of 3.0
• Meet Expected Family Contribution (EFC) limits
7. Anne Veseth Memorial Scholarship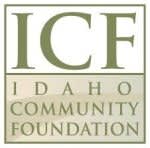 Managed by the Idaho Community Foundation (ICF), the Anne Veseth Memorial Scholarship gifts $1,000 per year to full-time undergraduates. It's intended for current wildland firefighters who are majoring in any subject, preferably fire ecology or auto mechanics. Before the April 1st deadline, please send an application with two recommendations and a one-page essay on obstacles overcome. The Foundation's other endowments include the Irene Gustafson Scholarship and Jim Poore Memorial Scholarship.
Eligibility
• Attend an accredited two- or four-year college in Idaho
• Register for at least nine credits per semester
• Achieve a cumulative GPA of 2.5 or higher
• Demonstrate significant financial need
8. INLA Scholarship Opportunities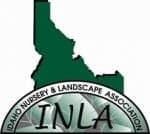 Since 1986, the Idaho Nursery & Landscape Association (INLA) has offered scholarship opportunities of $750 apiece to future leaders of the "green industry." Certain funds are reserved for college students wishing to attend the Idaho Horticulture Expo too. Priority is given to scholars at the Horticultural Research Institute. Applicants should submit two references, school transcripts, and a one-page, typed essay about their future nursery career.
Eligibility
• Matriculate full-time at accredited college in Idaho
• Declare majors in horticulture, floriculture, plant science, landscape design, and allied subjects
• Possess working experience in the horticulture industry
• Have academic merit with a 2.5 GPA or higher
9. Community Council of Idaho Scholarship Fund

Based in Caldwell, the Community Council of Idaho is a rural nonprofit serving low-income Latinos/as and migrant farmworkers with an annual Scholarship Fund. Each year, nine deserving, financially needy students of Hispanic descent receive $1,000 for college. Completed applications received before April 15th with three recommendations, tax returns, transcripts, and one-page personal essays are considered.
Eligibility
• Be residents of Idaho according to Statute §33-3717
• Pursue their first post-secondary degree or certificate
• Graduate with a minimum 2.5 high school GPA
• Have not previously received the CC Idaho Scholarship
10. Kevin Whittier Memorial Scholarship

Idaho Power, a Boise energy leader with 17 hydroelectric power plants, created the Kevin Whittier Memorial Scholarship to bestow $2,000 annually. The non-renewable fund supports degree-seeking Idaho undergraduates who are studying engineering, including chemical, civil, electrical, and mechanical. Before the April 1st cutoff, interested STEM scholars should submit a 300-word personal statement, transcript, and three recommendations. University of Idaho students could specifically qualify for the Larry Wimer Memorial Scholarship.
Eligibility
• Have graduated from Idaho public and private schools
• Attend any accredited college or technical school full-time
• Show notable academic and community achievement
• Live in Idaho Power's service area, including Twin Falls, Pocatello, Nampa, Boise, and Salmon
11. Henry and Joyce W. Sumid Scholarship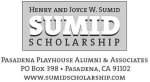 The Pasadena Playhouse Alumni & Associates uses a generous endowment to present the Henry and Joyce W. Sumid Scholarship for $5,000 each Spring. Young theatre artists in their high school senior, college undergraduate, or graduate year could apply. After February 15th, the committee judges applicants based upon academic merit, financial need, and talent. The application process varies by specialty. For instance, playwrights send a 10-page script sample.
Eligibility
• Call the Western United States, including Idaho, home
• Major in the performing arts, such as theatre, drama, dance, playwriting, etc.
• Have official transcripts showing a cumulative GPA above 3.0
• Possess significant stage experience
12. Stephen M. Meikle Scholarship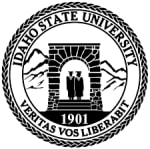 At Idaho State University, the AACSB-accredited College of Business offers several merit-based funding options, including the Stephen M. Meikle Scholarship. This scholarship provides at least $1,000 for U.S. citizens who are following in the Victor native's footsteps to study business disciplines, including finance and marketing. Applications are accepted until May 16th. There's also the T. Kim Allen Scholarship, Leland D. Beckman Scholarship, and more.
Eligibility
• Pursue the Bachelors of Business Administration full-time
• Live within 100 miles of ISU's Pocatello campus
• Display academic merit with an overall GPA surpassing 2.0
• Have unmet need for financial assistance
13. Tschudy Family Scholarship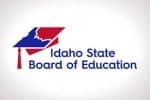 Valued at $2,500, the Tschudy Family Scholarship is administered by the Idaho State Board of Education from the estate of Alene M. Swindle. This restricted fund only selects current or former students of Emmett High School who've graduated in the last seven years. It's renewable for five undergraduate years and two post-baccalaureate years if needed. Qualifying Gem County natives must submit applications and FAFSA forms before February 15th.
Eligibility
• Attend Boise State University, Idaho State University, Lewis-Clark State College, or the University of Idaho
• Register full-time with at least 14 credits each semester
• Excel academically with a cumulative GPA of 2.6 or better
• Demonstrate leadership in extra-curricular activities
14. Mark Richard Music Scholarship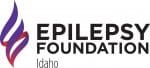 The Epilepsy Foundation of Idaho established the Mark Richard Music Scholarship in 1987 for $500 to remember the compassionate young Lennox Industries manager who succumbed to the disorder. Funding helps college-bound high school seniors afford tuition at Idaho institutions. The application includes submitting a physician's statement, two recommendations, and a typewritten essay on academic interests before March 15th.
Eligibility
• Be U.S. citizens who've lived in Idaho for at least one year
• Have a verified medical diagnosis of epilepsy
• Enroll full-time with 12+ credits at accredited colleges
• Show perseverance in overcoming seizure disorder challenges
15. William Hunt Scholarship Fund

For $2,000, the Pacific Northwest Chapter of the American Society of Travel Agents (ASTA) runs the William Hunt Scholarship Fund yearly. The funding paves the pathway into the travel and tourism industry for residents of Oregon, Washington, Idaho, Montana, and Alaska. Full-time or part-time students can apply until April 15th. Tourism Cares requests sending proof of U.S. citizenship, a resume, two recommendations, and a two-page general essay.
Eligibility
• Declare a major in hospitality, hotel administration, lodging management, travel, or ASTA-relevant fields
• Have completed 30 to 90 credits hours for their first bachelor's degree
• Present an overall academic GPA of 3.0 or greater
• Display potential through extra-curricular and work experience in tourism
Idaho currently ranks ninth for the United States' lowest per capita income at $23,087. That makes it tough to afford Idaho's average in-state tuition of $5,499 and out-of-state tuition of $14,754. Certain colleges charge considerably above the mean too. For instance, Northwest Nazarene University in Nampa has a total cost of attendance at $35,500 per year! Scholarships are helpful financial aid options that lower your college expenditures without sacrificing your salary later. Reap funding to plant the seeds of a blossoming career with these 15 top scholarships for Idaho.
Know of a scholarship available specifically for Idaho students that we missed? Contact us.