Discover Scholarships for Michigan
Setting sail for a successful collegiate career in the "Great Lakes State" could be more affordable with scholarships for Michigan. Admitted to the Union in 1837, Michigan stands in the Upper Midwest as America's 10th most populous state with approximately 9.92 million people. College students are often attracted to Michigan's auto industry, boating on 64,980 inland lakes, Motown music, and stunning scenery like Sleeping Bear Dunes. Michigan also offers a diverse set of 98 colleges from rural Olivet to bustling Detroit. Top-notch degree options include Michigan State University, Michigan Tech University, Calvin College, Madonna University, and Oakland University. In fact, the U.S. News ranked the University of Michigan-Ann Arbor as the fourth top public college. Whichever school you pick, the 15 following Michigan scholarships can keep your higher learning goals afloat.
1. ACC Foundation Scholarships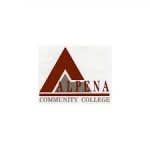 Scholarships ranging from $250 to $2,500 are given by the Alpena Community College Foundation annually to support new or returning students. For example, the Jennie J. Grezlak Memorial Scholarship picks full-time ACC Lumberjacks who are earning the Associate of Arts in Elementary Education. The John E. Leask Sr. Memorial Scholarship selects scientific students from Alpena County majoring in biology. Applications are due on March 20th for all.
Eligibility:
• Already hold a high school diploma or GED
• Matriculate for 6+ credits in any associate or certificate program
• Meet the fund's academic requirements (usually a 3.0 GPA)
• Demonstrate unmet financial need on their FAFSA
2. Joshua Esch Mitchell Aviation Scholarship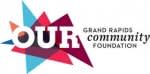 The Grand Rapids Community Foundation (GRCF) has a general application for 50+ funds, such as the Joshua Esch Mitchell Aviation Scholarship. This $1,000, merit-based program helps Michigan students with a valid pilot's certificate further their flight training in higher education. Before April 1st, interested candidates must submit a transcript, aviation recommendation letter, resume of achievements, and personal goals essay.
Eligibility:
• Be United States citizens living in Kent County, Michigan
• Enroll full- or part-time at AABI-accredited flight schools
• Major in aviation, aeronautical science, aeronautics, or similar fields
• Excel academically with a minimum overall GPA of 2.75
3. JTM I Matter Scholarship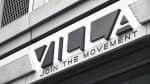 Since 2015, VILLA's Join the Movement (JTM) initiative has awarded more than $100,000 in tuition assistance through the I Matter Scholarship. It's designed to assist high school seniors from urban communities across 10 states, including Detroit, Michigan. Awards ranging from $1,000 to $5,000 apiece are presented after the March 31st deadline. Applications must include a 500-word statement about how students' neighborhoods have shaped their lives and dreams.
Eligibility:
• Live in a metropolitan area with a VILLA store
• Gain full-time admission to an accredited U.S. college
• Graduate with a secondary GPA of 2.5 or higher
• Exhibit active involvement in community service
4. Kreager Family Scholarship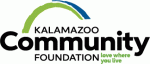 Valued at $2,500, the Kreager Family Scholarship is one of the nearly 200 funds managed by the Kalamazoo Community Foundation each year. Since 2001, the need-based program has supported Michigan high school seniors who have lost a parent or both parents from death or abandonment. Preference is given to those at Gull Lake and South Haven schools. Until March 1st, online applications are accepted with two recommendation forms.
Eligibility:
• Be graduating from a Kalamazoo County high school
• Pursue an associate or bachelor's degree full- or part-time
• Demonstrate significant financial need on the FAFSA
• Show great perseverance in overcoming adversity
5. Michigan Society of Professional Engineers Scholarships
Located in Lansing, the Michigan Society of Professional Engineers (MSPE) funds up to $33,500 in scholarships each year to support the next generation. The merit-based program supports promising freshmen who are constructing engineering careers at schools like Andrews University, Hope College, Ferris State University, and Grand Valley State University. Paper applications must arrive to MSPE chapter presidents by the first Friday of February.
Eligibility:
• Graduate from high schools in Michigan
• Enter ABET-accredited, in-state colleges full-time
• Major in any engineering discipline from civil to aerospace
• Present an academic record with a 2.5 GPA or above
6. Rosa Parks Scholarship Foundation
The Rosa Parks Scholarship Foundation gifts one-time awards of $2,000 apiece to honor the civil rights activist's historic involvement in the Montgomery Bus Boycott and later Michigan's Black Power movement. Incoming freshmen must write a brief, 300-word essay how they'll use Rosa Parks' principles to address one of today's social issues. Applications submitted by March 1st should also feature a transcript, ACT/SAT scores, and two recommendations.
Eligibility:
• Be seniors at public or private Michigan high schools
• Have post-graduation goals in higher education
• Possess a cumulative GPA of 2.5 or better
• Document active involvement in community leadership
7. Joseph B. Olivieri Scholarship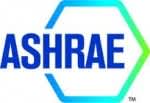 The Detroit Chapter of the American Society of Heating, Refrigerating, and Air-Conditioning Engineers (ASHRAE) created the Joseph B. Olivieri Scholarship for $1,000. It's reserved for residents of Michigan's Hillsdale, Jackson, Lenawee, Livingston, Macomb, Monroe, Oakland, Washtenaw, and Wayne counties. Future HVAC professionals should apply online or by mail to Troy before March 15th. Don't forget to attach a maximum 1,250-word essay about sustainability and environmental control systems.
Eligibility:
• Matriculate full-time at ABET-accredited schools in Michigan
• Pursue bachelor's degrees in mechanical or architectural engineering
• Achieve a minimum cumulative GPA of 3.0
• Not be receiving other scholarships from the ASHRAE
8. Roscoe Douglas Scholarship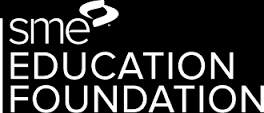 Offering at least $1,000, the Roscoe Douglas Scholarship is awarded by the Kalamazoo Chapter 116 of the Society of Manufacturing Engineers Educational Foundation (SMEEF). "Wolverine State" residents interested in the design of machinery and tools must complete the one-time registration before February 1st to qualify. Michiganders could also receive national funds, such as the Alvin & June Sabroff Engineering Scholarship.
Eligibility:
• Be full-time undergraduates at Western Michigan University
• Major in manufacturing engineering or manufacturing engineering technology
• Attain at least sophomore standing with 30+ college credits
• Display academic excellence with an overall GPA of 3.0 or better
9. Kids' Chance of Michigan Scholarships

Kids' Chance of Michigan is headquartered in Huntington Woods to present $2,500 to $5,000 scholarships for legal dependents of employees covered under Workers' Compensation Law. Funding supports the children of Michiganders who were killed or catastrophically injured in a compensable, on-the-job accident. Applications, along with legal documents, a Student Aid Report, transcripts, and three recommendation forms, should arrive before July 1st.
Eligibility:
• Be legal Michigan residents between 17 and 22 years old
• Pursue undergraduate study at accredited, in-state colleges
• Demonstrate financial need related to their parent's injury/death
• Maintain satisfactory degree progress with minimum 2.0 GPA
10. Margaret Ellis and Anona White Scholarship

The National Association of Women in Construction (NWAIC) Detroit Chapter 183 pooled money for the Margaret Ellis and Anona White Scholarship program. Each Spring, two college scholarships for $1,000 are given to young men and women. Another $500 scholarship is reserved for tradeswomen who are completing an apprenticeship for a journeymen's license. Applications must be postmarked by February 28th with a one-page essay.
Eligibility:
• Enroll full-time (12 credits) at Michigan undergraduate schools
• Pursue construction majors, including architecture and civil engineering
• Have at least one semester remaining until graduation
• Carry a current cumulative GPA of 3.0 or greater
Scholarship Website
11. Michigan Retailers Association Scholarships

Founded in 1968, the Michigan Retailers Association (MRA) offers several student scholarships of $1,000 for community college and $1,500 for four-year college education. They're intended for high school seniors, college freshmen, sophomores, and juniors who have parents working or owning member businesses in Michigan. Preference is also given to students with part-time retail experience themselves. The competition runs from January to April 1st each year.
Eligibility:
• Be dependent children of MRA business owners or employees
• Enroll at accredited, nonprofit colleges in the United States
• Rank in the top half of their class with a 2.5 GPA or higher
• Achieve a minimum composite SAT score of 850 or ACT score of 18
12. Sault Tribe Higher Education Scholarships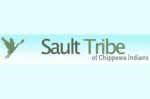 Funding from the Federal Bureau of Indian Affairs helps the Sault Tribe of Chippewa Indians in Michigan provide several Higher Education Scholarships of $1,000 each to tribal members. For instance, the Lori Jump Survivor Honorary Scholarship supports Native Americans majoring in social work or human services. The Special Needs Scholarship assists students with a documented physical or emotional disability. Apply for your desired scholarship by June 1st.
Eligibility:
• Register as full-time (12 credits) undergraduates
• Attend Michigan state-supported colleges or universities
• Maintain a minimum unweighted GPA of 2.5
• Qualify for federal financial aid on the FAFSA form
13. Fostering Futures Scholarship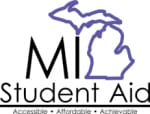 Since 2012, Michigan Student Aid has raised nearly $600,000 for the Fostering Futures Scholarship, which supports foster teens who've faced abuse, neglect, and parental death. Need-based funds can cover tuition, fees, room and board, and textbooks at partnering Michigan institutions like Adrian College and Spring Arbor University. Recipients chosen after the June 30th deadline also earn career mentoring.
Eligibility:
• Have been in Michigan foster care after their 13th birthday
• Be admitted at accredited public or private colleges in-state
• Maintain at least half-time enrollment with good standing
• Complete a FAFSA form and be Pell Grant eligible
14. Skandalaris Family Foundation Scholarships

Starting at $2,000 each, the Skandalaris Family Foundation Scholarships recognized Michigan residents who display outstanding character, values, talent, and leadership. The renewable, merit-based funding can be renewed for four years by high-achievers pursuing their first bachelor's degree. Applications should be received by May 15th with an official transcript, record of employment/volunteer work, and brief essay.
Eligibility:
• Be United States citizens attending accredited, nonprofit colleges
• Obtain a minimum GPA of 3.4 in their first semester
• Score at least 27 on the ACT or 1200 on the New SAT
• Exhibit involvement in school, community, and/or athletic activities
15. The Ability Center Scholarships

Belonging to the Ohio Abilities Network, The Ability Center (ACT) in Sylvania offers multiple scholarships annually for $20,000 total to support disabled youth's college dreams. Although most applicants hail from the Greater Toledo area, Michigan residents in Monroe or Lenawee counties are accepted too. Paper applications must be mailed before March 31st with a certified transcript, proof of enrollment, three written references, and a typed essay.
Eligibility:
• Be diagnosed with a physical, mental, or emotional disability
• Pursue higher education at any accredited U.S. institution
• Show academic merit with a cumulative GPA above 3.0
• Actively participate in extracurricular activities, including service
Getting your hands on a college degree in the "Mitten State" can be tough. Michigan currently has the United States' sixth least affordable schools with average tuition and fees at $11,600. The University of Michigan charges one of the highest out-of-state rates at $45,410 per year. Michigan's most expensive private school, Kalamazoo College, presently has a comprehensive annual fee of $53,931 for all. Financial aid is priceless in lowering these sticker prices for more manageable tuition bills. Along with these 15 scholarships for Michigan, consider state-based programs like the Michigan GEAR UP Grant and Children of Veterans Tuition Grant.
Know of a scholarship available specifically for Michigan students that we missed? Contact us.