Scholarships for New Jersey
Planting the seeds for a blossoming collegiate career in the "Garden State" is easier when you sprout funds from scholarships for New Jersey Universities and Colleges online or in person. Spread across 8,722 square miles of the Mid-Atlantic Coast, New Jersey is America's most densely populated state with 8.94 million residents. New Jersey specifically enrolls around 380,000 full- and part-time college students at 66 MSCHE-accredited institutions. Young adults are often attracted by the sandy beaches on the Jersey Shore, fresh produce, entertainment venues like Atlantic City, sports rivalries, and proximity to New York City. Students choose from top-notch schools like Rutgers University, Monmouth University, Seton Hall University, Stevens Institute of Technology, and Kean University. Princeton University, an Ivy Leaguer, even claimed the #1 spot nationwide according to the U.S. News. Give your post-secondary goals the financial roots to grow with the following 15 best New Jersey scholarships.
1. Saint Andrew's Society Scholarships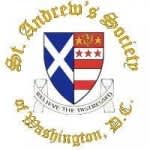 Celebrating 250 years of Scottish tradition, the Saint Andrew's Society of Washington, DC, sponsors six annual scholarships for up to $2,500 each. Funding is reserved for students in Delaware, District of Columbia, Maryland, New Jersey, North Carolina, Pennsylvania, Virginia, and West Virginia. Preference is given to applicants involved in enhancing knowledge of Scotland's history. Paper applications must be postmarked by April 30th.
Eligibility:
• Have been born in Scotland or cite Scottish heritage
• Be U.S. or British citizens residing in the Mid-Atlantic region
• Register full-time at an accredited higher learning institution
• Present a meritorious academic record and financial need
2. Governor's Industry Vocations Scholarship for Women & Minorities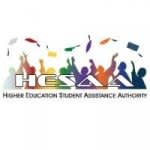 Valued at $2,000 per year, the Governor's Industry Vocations Scholarship for Women & Minorities is one fund managed by the State of New Jersey HESAA. It's designed to encourage underrepresented groups into the construction industry. Accepted majors include engineering, carpentry, landscape design, masonry, welding, plumbing, and surveying technology.
Eligibility:
• Be a female or ethnic minority (Black, Hispanic, Asian, or American Indian)
• Have resided in the "Garden State" for at least 12 straight months
• Gain admission at any of New Jersey's 19 vocational tech colleges
• Qualify for financial aid with an annual household income below $60,000
3. World Trade Center Scholarship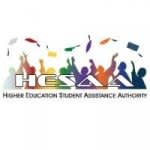 Located in Trenton, the New Jersey Higher Education Student Assistance Authority (HESAA) also administers the World Trade Center Scholarship for up to $5,000 per year. Benefits are given solely to the dependent children or spouses of New Jersey residents who were killed, declared missing, or catastrophically injured in the 9/11 terrorist attack. Applications are accepted each semester until October 1st and March 1st.
Eligibility:
• Be U.S. citizens or green card holders in New Jersey
• Attend any Title IV-eligible college nationwide full-time
• Make satisfactory progress toward an associate or bachelor's
• Have financial need without federal or state loan default
4. Governor's Urban Scholarship Program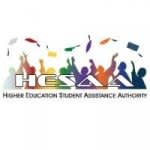 Launched by Chris Christie in 2012, the Governor's Urban Scholarship Program is a merit-based HESAA opportunity for high-achieving students who've resided in New Jersey urban areas for 12+ months. There are 14 economically-challenged communities considered, including Camden, New Brunswick, Trenton, Newark, Jersey City, and East Orange. Outstanding seniors could receive 10 semesters of payment if they apply before November 15th or March 15th.
Eligibility:
• Rank in the top 5 percent of their high school class
• Enroll full-time at a participating in-state college
• Have a New Jersey Eligibility Index below 10,500
• Maintain a cumulative GPA of 3.0 or higher
5. Frank D. Visceglia Memorial Scholarship

The Boy Scouts of America Patriots' Path Council (PPCBSA) began the Frank D. Visceglia Memorial Scholarship to award $1,000. Graduating high school seniors who've worked up from Boy Scout to Eagle Scout should apply. Applications are due on June 1st with a 250-word personal essay and project proposal. Students at Albright College could specifically earn the Devin Donnelly Papp Memorial Scholarship.
Eligibility:
• Be legal residents of the State of New Jersey
• Plan to attend an accredited, four-year U.S. college
• Conduct service projects related to the world's environment
• Participate in scouting activities, such as the NESA Jamboree
6. NJSGA Caddie Scholarship Foundation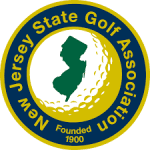 Since 1947, the New Jersey State Golf Association (NJSGA) Caddie Scholarship Foundation has provided over $12.7 million total. At least 200 caddies are selected annually to receive minimum awards of $3,500 apiece. Recent recipients are attending Mount Holyoke College, Fordham University, New Jersey Institute of Technology, Penn State University, and more. Don't miss the March 1st application deadline to qualify.
Eligibility:
• Have caddied for 2+ seasons at one of 44 NJSGA member clubs
• Be accepted as full-time undergrads at accredited U.S. colleges
• Display financial need on federal income tax returns
• Print an academic transcript showing a minimum 2.5 GPA
7. New Jersey Foster Care Scholars Program

The New Jersey Foster Care Scholars Program was founded in 2003 to support former or current foster youth between 16 and 23 years old who were in the Department of Children and Families' (DCF) custody. Recipients can earn a state tuition waiver for New Jersey public colleges or federal training vouchers. The priority deadline is July 1st, but applications are accepted year-round.
Eligibility:
• Have been in an out-of-home placement for 18+ months
• Possess a high school diploma or GED certificate
• Matriculate at an accredited, Title IV-eligible college
• Complete the FAFSA form for financial assistance
8. Meland Foundation Nursing Scholarships

Ranging from $2,000 to $5,000 apiece, the Meland Foundation Nursing Scholarships are given to honor Robert M. Nelson MD, a Jersey City native who served at Andrew's Air Force Base Hospital before starting a medical practice in the Northern Valley. Aspiring APRN nurses could apply until August 31st by submitting a resume, recent transcript, dean's letter of recommendation, and 500-word career goals statement.
Eligibility:
• Permanently reside in New Jersey, New York, Connecticut, or Pennsylvania
• Be registered nurses with a Bachelor of Science in Nursing (BSN) degree
• Pursue advanced education to become a Pediatric Nurse Practitioner
• Have good academic standing with an overall 3.0 GPA or higher
9. Caroline Thorn Kissel Summer Environmental Studies Scholarship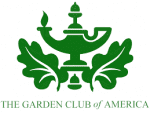 The Garden Club of America (GCA) oversees 27 merit-based funds, including the Caroline Thorn Kissel Summer Environmental Studies Scholarship. This $3,000 opportunity is available to college undergraduates, master's students, and Ph.D. candidates who are devoted to protecting Earth's natural resources. Applications must arrive at the New York City headquarters before February 10th. New Jerseyans may also earn the Zeller Summer Scholarship in Medical Botany or Frances M. Peacock Scholarship.
Eligibility:
• Be U.S. citizens living or studying full-time in New Jersey
• Pursue scientific summer courses or projects in environmental studies
• Display academic excellence with a cumulative GPA above 3.0
10. NJCPA One-Year Scholarships

Based in Roseland, the New Jersey Society of Certified Public Accountants (NJCPA) confers One-Year Scholarships of $6,000 apiece to tomorrow's next financial services leaders. Funding supports upper-classmen who are working toward the 150-hour CPA education requirement. Being considered involves submitting a 500-word original essay, official transcript, and resume before January 15th.
Eligibility:
• Be juniors or seniors at accredited New Jersey universities
• Intend to enter an accounting master's or MBA program
• Have completed at least 12 credits in accounting courses
• Excel academically with a cumulative GPA of 3.2 or better
11. NJ STARS II Program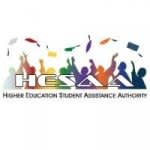 The New Jersey Student Tuition Assistance Reward Scholarship (STARS) II Program is another merit-based HESAA award for past recipients who were in the top 15 percent of their class and studied at their home community college. Junior-level transfers could receive up to $2,500 year to finish undergraduate study at 26 senior institutions, such as Fairleigh Dickinson, Monmouth, Rider, Montclair State, and Stockton.
Eligibility:
• Earn an associate degree from a New Jersey community college
• Transfer to a participating four-year university for a bachelor's degree
• Exhibit academic aptitude and ambition with a minimum 3.25 GPA
• Have financial need from an annual family income below $250,000
12. AAHA Lou Manzione Scholarship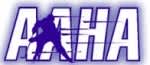 Honoring his 10-year tenure as President of the New Jersey Youth Hockey League, the Lou Manzione Scholarship grants $1,000 from the Atlantic Amateur Hockey Association (AAHA) annually. Two high school seniors from New Jersey, Pennsylvania, and Delaware are selected for college tuition assistance. Applications submitted before February 1st must include a 500-word essay titled "The Value of High School Hockey to My Personal Development."
Eligibility:
• Be registered players with USA Hockey affiliates
• Matriculate full-time at accredited two- or four-year colleges
• Have scholastic achievement with a minimum 2.0 GPA
• Demonstrate on-ice integrity, leadership, and enthusiasm
13. NJ Sharing Network Foundation Scholarships
The NJ Sharing Network Foundation offers the Betsy Niles Scholarship and Missy's Miracle Scholarship for $5,000 each to honor two lifelong organ donation advocates annually. NJSN funds are reserved for living donors, transplant recipients, patients awaiting transplant, and survivors whose relative died waiting for a transplant. Paper application packets must be postmarked by April 7th with three recommendation letters.
Eligibility:
• Be full-time high school seniors in New Jersey
• Intend to enter an accredited U.S. college this Fall
• Been personally affected by organ and tissue donation
• Have good academic standing with a minimum "C" average
14. Builders League of South Jersey Scholarship

Formed in 2002, the Builders League of South Jersey (BLSJ) Scholarship Foundation offers multiple awards for up to $3,500 to support tomorrow's skilled workers. The financial aid reduces tuition for any degree or certificate in the construction and real estate industry. South Jersey residents must apply before April 28th with a transcript, financial need statement, 300-word personal essay, and two references.
Eligibility:
• Reside in Atlantic, Burlington, Camden, Cape May, Cumberland, Gloucester, or Salem counties
• Finish a high school diploma or GED for attending an accredited college or vocational school
• Study trades like air conditioning, plumbing, electrical engineering, construction management, or CAD drafting
15. Janet Logan Daily Foundation Scholarship

The Janet Logan Daily Foundation was created in 2010 to remember the legacy of the Dr. Mennies Elementary School teacher in Vineland who lost a courageous battle with thymic carcinoma. Every Spring, Janet's warmth continues with a $10,000 scholarship that's evenly disbursed over a four-year baccalaureate program. Digital applications must be thoroughly completed before April 1st.
Eligibility:
• Permanently reside within one of New Jersey's 21 counties
• Matriculate full-time at an accredited college in the United States
• Sustain a minimum GPA of 2.5 with extra-curricular involvement
• Have worked at least 30 hours weekly during summers since age 16
SmartAsset ranked New Jersey as the United States' seventh best state for higher education with a weighted average ROI of $395,030. However, the average yearly tuition at New Jersey colleges costs $7,935 for in-state and $18,735 for out-of-state residents. These figures are tough to afford out-of-pocket, and they can rise higher at certain schools. For example, Drew University in Madison charges flat-rate tuition at $46,920 per year before room and board! Chasing after New Jersey's motto of "Liberty and Prosperity" in college usually requires added financial assistance besides interest-incurring loans. Along with these 15 best scholarships for New Jersey, look into the Tuition Aid Grant (TAG) and Survivor Tuition Benefits Program (STB).
Know of a scholarship available specifically for New Jersey students that we missed? Contact us.