Discover Scholarships for Hawaii
Scholarships for Hawaii help students say hello to free funding for colleges in the "Aloha State." Floating in the Pacific Island as a volcanic archipelago, Hawaii is America's 40th most populous state with 1.43 million inhabitants. Young adults are attracted by Hawaii's tropical climate, 750 miles of pristine coastline, and beautiful natural landscapes like Haleakala National Park. Since receiving statehood in 1959, Hawaii has also grown a diverse higher education landscape with 16 colleges. There are at least six public schools in Hawaii that offer online degree programs, the largest of which is University of Hawaii at Manoa, offering 25 — the most in the state. Hawaii Community College is the second-largest public provider at 22 online degrees. Scholars could island-hop to Hawaii Pacific University, Brigham Young University, University of Hawaii at Hilo, Leeward Community College, and more. In fact, the U.S. News honored UH-Manoa as the 89th best public university nationwide. Dive into post-secondary education with less financial fear with these 15 Hawaiian scholarships.
1. The Gromet Foundation Scholarships

Started in 1990, the Gromet Foundation offers one of Hawaii's largest scholarships worth $20,000 over four years of undergraduate education. It's intended for financially disadvantaged students who are pursuing their first bachelor's degree on the mainland. Applications are only accessed from Hawaii high school counselors who must sign the packet before October 28th. Attaching a transcript, SAT/ACT score, tax return, and essay response is also required.
Eligibility
• Be U.S. citizens or resident aliens in the State of Hawaii
• Have annual family income less than 150% of the federal poverty level
• Maintain full-time enrollment at an accredited four-year college
2. Alma White – Delta Kappa Gamma Scholarship

Celebrating its 100th anniversary, the Hawaii Community Foundation (HCF) funds over $4 million in annual scholarships, including the Alma White – Delta Kappa Gamma Scholarship. The Delta Chapter presents at least $1,000 to junior, senior, or graduate students of Hawaiian ancestry who have chosen teaching as their vocational calling. Applications are accepted from November 15th until January 31st with two letters of recommendation.
Eligibility
• Matriculate full-time at accredited, nonprofit U.S. institutions
• Pursue a bachelor's or master's education major for teacher certification
• Carry a minimum cumulative grade point average of 2.7
• Demonstrate need for financial assistance
3. OHA Native Hawaiian Scholarships

The Office of Hawaiian Affairs (OHA) bestows $500,000 annually through its several Native Hawaiian Scholarships. Co-sponsored by GEAR UP Hawaii, the program assists students attending the University of Hawaii at Manoa, Hilo, West Oahu, Honolulu, Kauai, Leeward, Maui, Windward, or Kapi'olani. Beginning each October, the application process includes submitting proof of acceptance and a FAFSA form. Priority is given to non-traditional learners.
Eligibility
• Have Native Hawaiian ancestry
• Graduate from a public or private Hawaii high school
• Pursue a science, technology, engineering, or math (STEM) degree
• Display academic merit with an overall GPA above 2.8
4. NIADA Region IV Scholarship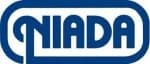 The National Independent Automobile Dealers Association (NIADA) endows one $3,500 scholarship for each of their four regions. Region IV funding is reserved for Washington, Oregon, California, Nevada, Idaho, Montana, Wyoming, Utah, Colorado, Arizona, New Mexico, Alaska, and Hawaii natives. There's an additional $10,000 Manheim National Scholarship to attend Northwood University. Applications must arrive with a 1,200-word original essay before the March 31st deadline.
Eligibility
• Be high school seniors legally residing in Region IV
• Demonstrate academic aptitude for collegiate coursework
• Have unmet financial need for attending two or four-year U.S. colleges
• Exhibit genuine interest in automotive industry careers
5. Maui County Farm Bureau Scholarship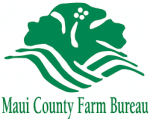 Administered by the Pauahi Foundation, the Maui County Farm Bureau Scholarship gifts $2,500 annually to agricultural majors who attend a non-UH system or continental U.S. institution. Maui island residents could apply online before February 17th by sending three essay responses, official transcripts, SAR reports, and two references. Other profitable Hawaii scholarships include the $2,500 Mahi`ai Scholarship and $7,500 Nanea Scholarship.
Eligibility
• Be full-time, degree-seeking students with junior or senior status
• Possess a cumulative collegiate GPA of 2.0 (on 4.0 scale)
• Exhibit interest in managing livestock, plants, fruits, or vegetables
• Spend two weeks working with the Maui County Farm Bureau
6. Henry and Joyce W. Sumid Scholarship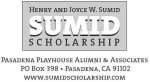 Valued at $5,000, the Henry and Joyce W. Sumid Scholarship is presented by the Pasadena Playhouse to honor a 1940 alumnus who developed a successful Los Angeles studio. This merit-based theatre arts scholarship calls future actors, set designers, film directors, sound technicians, and playwrights to apply before February 15th. The application must include an impressive portfolio of theatrical experiences or samples and three recommendations. Previous recipients could qualify for renewal.
Eligibility
• Legally reside in the Western United States, including Alaska and Hawaii
• Matriculate as full-time undergraduate or graduate students in theatre majors
• Present academic records with a minimum 3.0 GPA
7. Bank of Hawaii Foundation Scholarships

The Bank of Hawaii partners with the Hawaii Community Foundation (HCF) to award $3,500 scholarships to 26 deserving recipients per year. It's intended to celebrate the children and grandchildren of active Bank employees who are forging ahead into higher education. Until the January 31st deadline, interested candidates can submit the application with a transcript, SAT/ACT score, and personal essay. There's also the CPB Works for You Scholarship from Central Pacific Bank.
Eligibility
• Attain a high school diploma or GED certificate
• Enroll at an accredited two or four-year U.S. nonprofit institution
• Maintain full-time undergraduate status with 12+ credits
• Have satisfactory academic progress from a minimum 2.0 GPA
8. Jeanne Allan Anderson Family Scholarship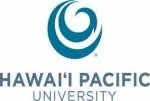 At Hawaii Pacific University, the Jeanne Allan Anderson Family Scholarship is given to select incoming freshmen with both academic merit and financial need. The renewable award gives $1,000 annually for four years ($4,000 total). To qualify, Hawaii residents simply need to submit an undergraduate admission form and FAFSA form before March 31st. Doing so also unlocks programs like the Keiko Glenn Memorial Scholarship and Sukamto Foundation Scholarship.
Eligibility
• Graduate from high schools on West Shore Oahu
• Matriculate full-time in one of HPU's 56 undergraduate programs
• Carry a cumulative "B" average or better
• Demonstrate leadership in community involvement
Scholarship Website
9. Alaka'ina Foundation Endowed Scholarship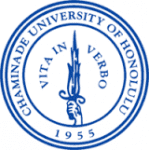 Chaminade University of Honolulu presents the Alaka'ina Foundation Endowed Scholarship for $2,500 annually to support students of Native Hawaiian ancestry. The renewable, four-year award focuses on STEM majors, excluding biochemistry, biology, environmental science, forensic science, and nursing. Preference is given to Hawaii residents from rural communities. Applications must be received by July 1st with a letter of recommendation and FAFSA form.
Eligibility
• Be admitted as traditional, full-time freshmen or transfers
• Carry a minimum high school GPA of 3.0 or college GPA of 2.75
• Achieve a composite SAT score of 1000 and ACT score of 19 or better
• Demonstrate unmet financial need
10. Fukunaga Scholarship Foundation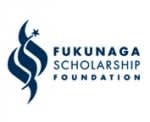 Sponsored by Servco Pacific Inc., the Fukunaga Scholarship Foundation uplifts Hawaii's young adults with lucrative $18,000 undergraduate awards over four years. Recipients attend accredited colleges across the United States, including Gonzaga, Loyola Marymount, Babson, Chapman, and Emory. The four-page application with an official transcript, SAT scores, Student Aid Report, and two recommendations must be postmarked by March 1st.
Eligibility
• Have graduated from a public or private Hawaiian high school
• Select a major in business, accounting, marketing, economics, finance, human resources, management, or relevant fields
• Complete a full-time courseload with a minimum 3.0 GPA
• Display the leadership capacity for today's global business climate
11. MGMA Western Section Scholarship

The Medical Group Management Association (MGMA) Western Section is responsible for gifting one $2,500 scholarship yearly to deserving clinical leaders. Funding supports Alaska, Arizona, California, Colorado, Hawaii, Idaho, Montana, Nevada, New Mexico, Oregon, Utah, Washington, and Wyoming residents in their health administration education. From early February through May 1st, interested students may apply. Also consider the Barbara B. Watson National Scholarship for $5,000.
Eligibility
• Pursue bachelor's or master's degrees for medical practice management
• Attend CAHME-accredited business and allied health schools
• Have current MGMA membership with good standing
• Excel academically with an overall GPA surpassing 3.0
12. David T. Woolsey Scholarship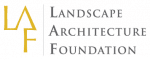 The Landscape Architecture Foundation's Hawaii Chapter bestows the David T. Woolsey Scholarship for $2,000 to honor the founder of Woolsey, Miyabara and Associates. Future landscape architects could apply the gift towards tuition and fees. Submission forms must clear before February 15th with a brief 150-word biography, resume or CV, original essay, two recommendation letters, and three 8.5″x11″ design samples. There's also the EDSA Minority Scholarship for $5,000.
Eligibility
• Be entering their third, fourth, or fifth year with a minimum 2.5 GPA
• Study landscape architecture at a LAAB-accredited U.S. university
• Have permanent residence in Hawaii
• Display creativity and talent in the design of outdoor features
13. Albert and Dorothy Shigekuni Scholarship Fund

Another of the Hawaii Community Foundation's (HCF) resources is the Albert and Dorothy Shigekuni Scholarship Fund, which grants up to $2,000. Founded in 2013, the relatively young program helps Hawaiians who attend any of the 10 University of Hawaii system schools. Before January 31st, the donors require submitting an official transcript, personal essay, and financial need statement. The Mildred Towle Scholarship also helps cover study abroad trips.
Eligibility
• Pursue an associate or bachelor's degree full-time
• Intend to study abroad for one semester or year
• Distinguish oneself with a cumulative GPA of 3.1 or higher
• Overcome financial obstacles to attend UH
14. Allan Eldin & Agnes Sutorik Geiger Scholarship Fund

The Agnes Sutorik Geiger Revocable Trust joined with the Hawaii Community Foundation (HCF) in 2005 to establish the Allan Eldin & Agnes Sutorik Geiger Scholarship Fund. With this $1,000 scholarship, legal Hawaii residents can afford undergraduate or graduate degrees in veterinary technology, veterinary science, or veterinary medicine. Animal lovers should apply before January 31st with a transcript, FAFSA form, and current resume. DVM students qualify for the Dr. William Masaru Shigekawa Scholarship too.
Eligibility
• Attend any accredited, nonprofit university in U.S. territories
• Attain at least sophomore status with 30+ semester credits
• Possess a minimum 3.0 GPA in veterinary coursework
• Meet the fund's expected family contribution (EFC) limits
15. Clem Judd Jr. Memorial Scholarship

Ranging from $1,000 to $2,500, the Clem Judd Jr. Memorial Scholarship is awarded by the Hawaii Lodging & Tourism Association in Honolulu yearly. It's designed for juniors, seniors, and graduate students who are studying hospitality, tourism, hotel administration, lodging management, or other travel-related majors. Selection will begin after the HLTA deadline on June 30th. Applicants' academic records, achievements, recommendations, and career aspirations are considered.
Eligibility
• Legally reside in Hawaii and have Hawaiian ancestry
• Register full-time at accredited universities in the United States
• Maintain a cumulative college GPA of 3.0
• Demonstrate hospitality commitment through extra-curricular activities
Studying near Waikiki Beach and Waimea Canyon offers an unparalleled opportunity, but Hawaii's cost of living is high. On average, Hawaii colleges charge in-state tuition at $4,509 and out-of-state tuition at $13,294. Some universities, especially private, nonprofit ones, charge above the mean too. For example, Chaminade University currently has an annual cost of attendance of $38,037! Financial aid is essential to lower out-of-pocket costs and avoid graduating with debilitating debt later. Apply for some of these 15 scholarships for Hawaii along with the Hawaii State Incentive Grant or Opportunity Grant.
Know of a scholarship available specifically for Hawaii students that we missed? Contact us.