Discover New York Scholarships
Accumulating enough wealth to afford your collegiate reign in the "Empire State" is possible when you're crowned the winner of New York scholarships. Nestled between the Atlantic Ocean and the Great Lakes, New York is America's fourth most populous state with 19.79 million residents. New York City 's five boroughs attract around 594,000 college students per year. Young adults are often draw to New York's booming job market, pizza perfection, Finger Lakes wineries, Long Island beaches, sports rivalries, rugged Adirondack Mountains, and historic landmarks like the Statue of Liberty. New Yorkers also choose from 84 public and 175 private colleges. Many of the top public schools in New York offer online programs of study from the associate's degree up to the master's. Some top-ranked options include the Rochester Institute of Technology, Fordham University, Syracuse University, SUNY Buffalo, Cornell University, and St. Bonaventure University. Columbia University, an Ivy League royal, was even ranked fifth nationally by the U.S. News. Make New York your land of opportunity with tuition help from the following 15 great scholarships.
1. New York Women in Communications Scholarships

The New York Women in Communications (NYWICI) offers 15 to 20 scholarships annually ranging from $2,500 to $10,000 each for female undergrads and post-grads. For instance, the Hearst Scholarship celebrates women committed to careers in the magazine industry. The Esperanza Scholarship supports Hispanic ladies who've chosen media professions. All applications are due on the last Friday of January.
Eligibility:
• Reside in New York, New Jersey, Connecticut, or Pennsylvania
• Pursue a communications-related major, including journalism, marketing, advertising, and public relations
• Carry a minimum 3.2 GPA and full-time enrollment at accredited U.S. colleges
2. Nancy and Harry Koenigsberg Fiber Art Student Award
The Textile Study Group of New York (TSGNY) administers the Nancy and Harry Koenigsberg Fiber Art Student Award, which provides a $1,500 scholarship and free one-year membership. Artistic college students from 12 states, including New York, could apply until May 1st. Please submit a 100-word artist's statement, one-page resume, student ID, and original artworks.
Eligibility:
• Matriculate at an accredited four-year college on the East Coast
• Pursue a bachelor's or master's degree in the fine arts
• Present a creative portfolio of 10 high-quality fiber artworks
• Display various textile techniques, such as crochet, beadwork, and embroidery
3. Ascend Educational Fund Scholarships

Ranging from $2,500 to $20,000 each, the Ascend Educational Fund (AEF) serves to "Elevate our Community Through Higher Education" with multiple scholarships each year. Regardless of citizenship status, the program rewards immigrants for their strong work ethic, perseverance against adversity, and leadership promise. Online applications remain open from November 1st to February 2nd.
Eligibility:
• Be born outside the United States or have two immigrant parents
• Graduate from a high school in the New York City boroughs
• Matriculate full-time at any accredited public or private college
• Submit progress reports showing a cumulative GPA of 2.5 or better
4. William Siegel Scholarship Award

Since 1996, the Financial Service Centers of New York (FSCNY) has partnered with MoneyGram International to gift $753,000 in annual scholarships. One such opportunity is the William Siegel Scholarship Award, which is worth $2,000 to $7,500. Before March 6th, interested NYC natives must submit a transcript, supervisor's recommendation letter, and 250-word essay about their rewarding experiences with community service.
Eligibility:
• Be graduating seniors at public high schools in New York City or Westchester County
• Display academic promise for attending an accredited two- or four-year college
• Have shown civic leadership with at least 50 valuable hours of volunteer work
5. ATHENA Adult Scholarship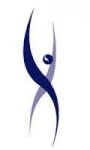 The Community Foundations of the Hudson Valley oversees more than 50 New York scholarships, such as the ATHENA Adult Scholarship for $1,000 to $2,000. This merit-based program supports returning, non-traditional female students pursuing degrees or vocational certificates. Applications due on April 1st must feature a resume, two references, and a 500-word essay about how a woman has influenced your career.
Eligibility:
• Maintain permanent residency in Dutchess County
• Have graduated high school at least five years ago
• Intend to enroll full- or part-time at a New York State college
• Possess community service and work experience
6. NYS Scholarships for Academic Excellence

The Higher Education Services Corporation, under Governor Andrew M. Cuomo's leadership, presents 8,000 NYS Scholarships for Academic Excellence. Worth up to $1,500 each, these five-year, renewable funds are awarded based on students' high scores on certain Regents exams, such as Algebra II or Physics. Visit your guidance counselor's office to apply and perhaps inquire about the Regents Awards for Children of Deceased/Disabled Veterans too.
Eligibility:
• Be graduating seniors at New York State high schools
• Intend to study full-time at approved undergraduate colleges
• Meet U.S. citizenship or permanent residency requirements
• Have good standing without federal loan default
7. World Trade Center Memorial Scholarship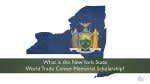 Another of the New York HESC's opportunities is the Word Trade Center (WTC) Memorial Scholarship, which gifts a maximum of $15,125 to commuters and $23,045 to on-campus residents per year. It's reserved for the children and spouses of the innocent victims who died or were severely disabled as a result of the 9/11 terrorist attacks, including rescue workers. Survivors should submit the FAFSA form and request payment before June 30th.
Eligibility:
• Have received a high school diploma or GED equivalency
• Register for 12+ credits at an approved New York college
• Qualify for state financial need with non-default status
• Maintain good academic standing with a 2.0 GPA or better
8. NYWEA Environmental Career Scholarship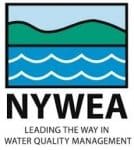 Located in Syracuse, the New York Water Environment Association, Inc. (NYWEA) offers 14 scholarships each year, including the top $10,000 Environmental Career Scholarship. Eco-friendly advocates can apply online until February 28th by submitting an unofficial transcript, two recommendation letters, and a career objective essay. Also consider the $5,000 Nicholas J. Bartilucci and $2,500 Jim Anderson Memorial Scholarships.
Eligibility:
• Be graduating high school seniors in New York State
• Matriculate full-time at accredited colleges for B.S. or B.E. degrees
• Select environmental majors like biology, engineering, ecology, and hydrogeology
• Carry a four-year course of study with a 2.5 GPA or higher
9. PMI Buffalo Chapter Scholarship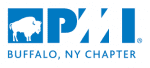 The Project Management Institute Educational Foundation (PMIEF) distributes 42 academic scholarships nationwide, including the $2,500 PMI Buffalo Chapter Scholarship. Aspiring project managers can apply until May 1st by sending transcripts, a resume, contact information for two references, and a brief personal essay. Some New Yorkers may qualify for the $2,500 PMI Long Island Chapter Collins Williams Memorial Scholarship instead.
Eligibility:
• Reside in the Buffalo area (zip codes 14000-14399)
• Attend an accredited four-year college anywhere in the U.S.
• Enroll in project management degrees or related programs
• Maintain a full-time courseload with good academic standing
10. The Virginia W. Smith Scholarships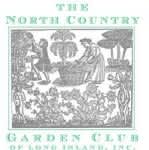 Established in 2004, The Virginia W. Smith Scholarships provide 20 one-time $2,500 prizes from the North Country Garden Club to honor the Smith family's conservation efforts. Funding has supported future horticulturists at SUNY Farmingdale, Princeton, the University of Vermont, and more. Before the personal interview, students must submit a transcript, essay, and two recommendations by April 30th.
Eligibility:
• Be 12th graders in Northern New York from Jefferson to Essex County
• Gain full-time admission at any accredited, four-year U.S. college
• Study horticulture, conservation, environmental studies, or similar majors
• Maintain satisfactory grades with a minimum 2.5 GPA overall
11. Jewish Foundation for Education of Women Scholarships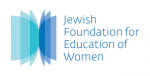 The Jewish Foundation for Education of Women (JFEW) was created in 1880 when Minnie Dessau Louis opened a school for Jewish immigrants on New York City's Lower East Side. Today, the College Program supports over 400 financially needy women yearly. Preference is given to STEM, healthcare, teaching, and public service majors. Jewish and non-Jewish women can submit a three-page proposal until September 27th.
Eligibility:
• Be U.S. citizens living within a 50-mile radius of New York City
• Enroll full-time at partnering CUNY or SUNY public colleges
• Satisfy the minimum GPA requirement of 3.0 on a 4.0 scale
12. New York State Grange Scholarships

The New York State Grange in Cortland has offered two annual scholarships of $1,000 apiece since 1983 to financially assist tomorrow's future farming industry leaders. Undergrads could qualify for the DeNise Family Scholarship or Susan W. Freestone Education Award with one application submitted by April 15th. Don't forget to attach a transcript, recommendation, and list of Grange-related activities.
Eligibility:
• Be members of a Junior Grange in New York State
• Graduate from high school and enter an in-state college
• Pursue an associate or bachelor's degree full-time
• Select a course of study within the agricultural field
13. Albert E. Wischmeyer Scholarship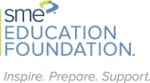 The Society of Manufacturing Engineers Educational Foundation (SMEEF) has invested over $10.4 million in scholarships, such as the Albert E. Wischmeyer Scholarship. Offering $1,000 to $5,000, this merit-based fund helps graduating high school seniors or current undergrads in Western New York. Applications close on February 1st, so submit your transcripts, reference letters, and personal statements early.
Eligibility:
• Reside in Upstate New York towns west of Interstate 81
• Plan to attend an ABET-accredited university in-state
• Study manufacturing engineering or manufacturing engineering technology
• Excel academically with a minimum overall GPA of 2.5
14. Rose Biller Scholarship Fund

Celebrating 125 years, the Hebrew Free Loan Society (HFLS) partners with the UJA-Federation of New York to administer three scholarship programs, including the Rose Biller Scholarship Fund. It's open to Jewish men and women who are pursuing higher education in New York City's boroughs and Nassau, Suffolk, or Westchester County. Applications for the $5,000 award are open from April 6th through July 3rd.
Eligibility:
• Be U.S. citizens or legal residents of the New York Metro
• Have physical attendance at an accredited in-state college
• Achieve at least sophomore standing with 30+ credits
• Show significant economic need on the FAFSA form
15. NYS Excellence in Accounting Scholarship

The New York State Society of CPAs launched the Excellence in Accounting Scholarship through its NextGen Initiative to provide $2,500 for full-time and $1,250 for part-time students. Funding has supported future Certified Public Accountants at Adelphi University, Canisius College, Le Moyne College, Niagara University, SUNY Geneseo, and more. To apply, send a transcript, personal essay, and FAE Campus Liaison letter of recommendation.
Eligibility:
• Be U.S. citizens or permanent residents in New York State
• Pursue a bachelor's or master's degree at accredited in-state universities
• Have completed at least 72 credits total with a 3.0 GPA or greater
• Declare an accounting major or concentration for CPA licensure
Taking a bite out of tuition bills in the "Big Apple" or Upstate is important. For the 2016-17 school year, the average annual tuition at New York colleges was $6,522 for in-state and $20,815 for out-of-state residents. Prices can climb higher than the Empire State Building at certain universities though. For example, Vassar College in Poughkeepsie bills a total cost of attendance at $68,110 per year before aid! Financial assistance opportunities are fortunately widespread to shoulder the costs without deep debt. Along with these 15 best New York scholarships, apply for the Tuition Assistance Program (TAP) and/or NYS Aid for Part-Time Study.
Know of a scholarship available specifically for New York students that we missed? Contact us.