Earn a Alabama Scholarship
Southerners proudly calling the "Yellowhammer State" home can find friendly financial aid with scholarships for Alabama Universities and Colleges online or in person. Positioned on the Gulf of Mexico, Alabama is the United States' 24th most populous state with 4.8 million residents. College students are often attracted by Alabama's pristine 53-mile coastline, warm climate, championship golf, and scrumptious seafood. Since Athens State University opened in 1822, Alabama has developed a diverse higher education landscape with 41 public and 19 private colleges. Alabama offers HBCUs like Stillman College, liberal arts schools like Huntingdon College, and research institutes like the University of South Alabama. The U.S. News even ranked the University of Alabama as the country's 46th top public school. Check out the following 15 scholarships to attend first-rate colleges in Alabama.
1. CollegeCounts Scholarship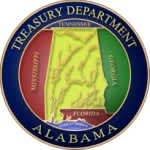 The State Treasurer Office offers the CollegeCounts Scholarship to Alabama high school or homeschooled graduates who are enrolling as first-time college freshmen. Each year, the renewable fund provides $2,000 for two-year college and $4,000 for four-year university enrollees. Applications received before the March 1st deadline are judged based on financial need, high school academics, test scores, service projects, and extra-curricular activities.
Eligibility:
• Be U.S. citizens and Alabama residents
• Register at an accredited in-state, nonprofit college
• Maintain a minimum high school GPA of 2.75
• Submit an ACT score of 26 or below
2. Linly Heflin Scholarship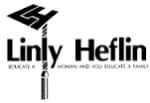 Established in 1923, the Linly Heflin Scholarship Fund presents $4,000 per year through graduation for Alabama women earning four-year bachelor's degrees. Scholarship money is sent directly to the state's SACS-accredited institutions for tuition, fees, or room and board. Applications must be postmarked by January 9th with an official transcript, resume, tax return, portrait, personal statement, and two recommendations. Finalists are welcomed to interviews in Birmingham in March.
Eligibility:
• Maintain a full-time courseload of 12+ credits
• Show academic merit with a 2.5 GPA or better
• Achieve a minimum ACT score of 23
• Demonstrate unmet financial need
3. NAJA Graduate Scholarships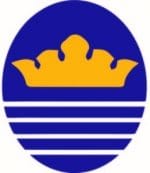 The National Association of Junior Auxiliaries (NAJA) has awarded over $1.24 million worth of Graduate Scholarships since 1962. These one-time scholarships reward master's and doctoral students who are planning careers working with special needs children. Applications are accepted from Alabama, Arkansas, Florida, Louisiana, Missouri, Mississippi, and Tennessee until February 1st. Scholarships range from $500 to $9,000 depending on funding availability.
Eligibility:
• Be U.S. citizens or permanent residents
• Major in special education, counseling, psychology, speech pathology, or related fields
• Attend accredited universities in states with NAJA chapters
• Possess a minimum overall GPA of 3.0
4. SREB Doctoral Scholars Program

The Southern Regional Education Board (SRBE) arranges the Doctoral Scholars Program to provide $20,000 annual stipends to minority doctoral candidates. Graduate students of Black, Asian American, Pacific Islander, Hispanic/Latino, Native American, or Alaskan Native heritage can receive three years of funding at institutions in the 16-member states, including Alabama. Ph.D. students in STEM disciplines are prioritized. Until March 31st, applications can be submitted with a transcript, letter of interest, and three recommendations.
Eligibility:
• Already hold an accredited bachelor's or master's degree
• Enroll full-time in campus-based Ph.D. programs
• Not be employed outside of the academic department
• Intend to become full-time university faculty post-graduation
5. Alabama Concrete Industries Association Scholarships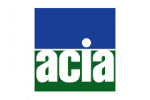 The Alabama Concrete Industries Association (ACIA) funds two scholarships for $8,000 each annually to promote the state's youth. One scholarship is specifically designed to remember David F. Wright, a bright engineer who was tragically killed in an airplane crash. Undergrad students interested in the masonry trades can apply before November 30th. Checks are presented at the Annual Business Meeting in January.
Eligibility:
• Attend accredited universities in Alabama full-time
• Achieve college senior status with 90+ credits
• Major in architecture, engineering, or building sciences
• Have experience in the concrete construction industry
• Carry a minimum grade point average of 2.5
6. Moak & McCartha Scholarship
The Bankers 2 Leaders Division of the Alabama Bankers Association gifts the Moak & McCartha Scholarship for $1,000 each year. It's designed for incoming college freshmen who have a parent employed full-time at any ABA member bank. High school seniors can apply before February 8th with a paper application and biographical sketch. Recipients are chosen based on academic merit, financial need, personal character, and potential for development.
Eligibility:
• Be bona fide residents of Alabama
• Enter an accredited college or university this Fall
• Present a minimum GPA of 3.0 and ACT score of 20
• Demonstrate strong leadership skills
7. Alabama Funeral Directors Association Scholarship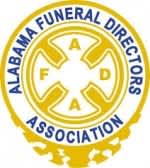 Annually, the Alabama Funeral Directors Association (AFDA) presents a $1,000 scholarship to provide $500 each semester to the state's future undertakers. Funding is designed for full-time college students who plan to join the funeral profession in the Heart of Dixie. The application process, which runs continuously, requires writing a 500-word essay titled "A Career in Funeral Service." Recipients who violate any stipulations must repay the scholarship as a loan.
Eligibility:
• Be sponsored by active AFDA members
• Attend an accredited mortuary science school
• Provide proof of Alabama residency
• Sustain an overall GPA not less than 2.5
8. Charles Clarke Cordle Memorial Scholarship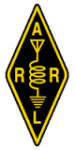 The American Radio Relay League (ARRL) sponsors more than 80 college scholarships ranging from $500 to $5,000 apiece. All are designed for FCC-licensed hams who are pursuing higher education in the United States. The Charles Clarke Cordle Memorial Scholarship is particularly for Georgia and Alabama residents who are active in the Southeastern Division. Online applications must be submitted with a radio-related resume, financial budget, and three references by February 16th.
Eligibility:
• Have any active Amateur Radio License
• Attend an accredited university in Georgia or Alabama
• Major in electronics, communications, and related fields
• Uphold good academic standing with a 2.5 GPA or better
9. Police Officer's and Firefighter's Survivors Educational Assistance Program

Added in 2001, the Police Officer's and Firefighter's Survivors Educational Assistance Program (POFSEAP) is one of several funds from the Alabama Commission on Higher Education. Worth up to $12,000, the grant covers tuition for the children or legal dependents of public safety officials who've been killed or permanently disabled on-the-job. Applications are accepted on a rolling basis unlike the Alabama Student Grant.
Eligibility:
• Be under 21 years old
• Attend an Alabama public college
• Hold a high school diploma or GED
• Maintain satisfactory degree progress
• Pursue an associate or bachelor's degree full-time
10. Swayze Woodruff Memorial Mid-South Scholarship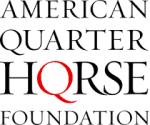 The American Quarter Horse Foundation (AQHF) endows the Swayze Woodruff Memorial Mid-South Scholarship as a $9,000 four-year award for high school seniors and college students. Members from Alabama, Arkansas, Louisiana, Mississippi, and Tennessee with a passion for equestrian should apply. The application alone with a transcript and reference letter are due by December 1st. Alabamans could also qualify for the Boon San Kitty Scholarship.
Eligibility:
• Have been AQHA members for at least one year
• Appear in approved Quarter Horse competitions
• Matriculate full-time in four-year undergraduate study
• Carry a minimum cumulative GPA of 2.5
• Exhibit outstanding leadership and communication skills
11. Mary Alice Beatty Scholarship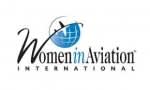 Valued at $5,000, the Mary Alice Beatty Scholarship is granted by the Women in Aviation International (WAI) each year to honor the Southern Museum of Flight's originator. It's designed for young ladies between 17 and 25 who are developing their aerospace career through college courses or flight lessons. Preference is given to training at AAB-accredited schools. Applicants must write a 500-word essay reflecting their soaring goals in flight by November 14th.
Eligibility:
• Legally reside within Alabama
• Possess a minimum "B" average
• Share Beatty's passion for aviation
• Demonstrate significant financial need
12. Alabama Home Builders Foundation Scholarship

Founded in 1995, the Alabama Home Builders Foundation Scholarship has funded over 1,000 college students interested in the residential building industry. Future tradesmen and women are rewarded with $500 in financial assistance. Supported trades range from carpentry and masonry to plumbing and civil engineering. Therefore, it's similar to the NCCER Build Your Future Scholarship. Applications are accepted until March 15th with one HBAA member recommendation letter.
Eligibility:
• Be legal residents of Alabama
• Pursue a construction-related curriculum
• Attend accredited technical schools or universities
13. Ansel C. Mullins Award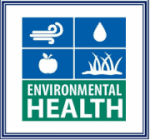 Located in Fayette, the Alabama Environmental Health Association (AEHA) grants the Ansel C. Mullins Award with a $1,000 scholarship each year. It's presented to environmentalists who are employed by city or county health departments within Alabama to control exterior factors of illness. Award recipients can utilize funding to continue their academics in environment-related majors. Nomination packets are sent by the Chapter Chairperson by April 30th.
Eligibility:
• Currently work in environmental health
• Have five years or less experience
• Exhibit an attitude of public service
• Be dedicated to meeting Alabama citizens' needs
• Pursue graduate-level continuing education
14. Airgas – Jerry Baker Scholarship

The American Welding Society bestows the Airgas – Jerry Baker Scholarship to honor the United States' largest industrial distributor of gases and the president who sold Southern Welding Supply to Airgas in 1986. This $2,500 scholarship suits welding engineering majors who are attending college in Alabama, Georgia, or Florida. Funding can be renewed over four years for $10,000 total. Applications are accepted from AWS members and non-members through February 15th.
Eligibility:
• Hold a high school diploma or GED equivalent
• Matriculate full-time in a post-secondary institution
• Carry an overall GPA of 3.0 in engineering courses
• Demonstrate an interest in welding gas distribution
15. Cabaniss, Johnston Scholarship

Tracing back to the 1880s, Cabaniss, Johnston, Gardner, Dumas & O'Neal is one of the state's oldest and most distinguished legal names. The Alabama Law Foundation has honored the firm's founders by establishing a $5,000 scholarship. Individuals pursuing a Juris Doctor (J.D.) program at any ABA-accredited law school can apply. The committee seeks candidates who exhibit conscientiousness, ethical leadership, and resoluteness.
Eligibility:
• Live within Alabama for 2+ years
• Present satisfactory LSAT scores
• Have completed the first year of law school
• Display active civic involvement
• Intend to take the Bar Exam for attorney licensing
College students from Birmingham to Mobile are struggling to afford hefty tuition hikes. It's estimated that the average college cost in Alabama is $5,929 (in-state) or $13,348 (out-of-state) per year. But tuition bills can grow exponentially higher, especially at private schools. For example, Spring Hill College currently charges $35,794 before financial aid. That's why scholarships are critical to reduce college sticker prices without debt. These 15 scholarships for Alabama can provide free cash for your university endeavors.
Know of a scholarship available specifically for Alabama students that we missed? Contact us.