Discover Georgia Scholarships
Many organizations have planted scholarships for Georgia Universities and Colleges online or in person to grow juicy funding opportunities in the "Peach State." America's eighth most populous state attracts college students with its Southern charm, warm climate, scrumptious cuisine, and historic landmarks like the Margaret Mitchell House. Since the University of Georgia become the nation's first state-chartered school in 1785, higher education has blossomed with 95 colleges. Agnes Scott College, Spelman College, Georgia Southern University, Mercer University, and the Georgia Institute of Technology are just a few top-notch options available. In fact, Emory University is presently deemed the United States' 20th best university overall by the U.S. News. Find sweet deals for your chosen school with the following 15 scholarships for Georgians.
1. AWS Foundation: Airgas – Jerry Baker Scholarship

The American Welding Society (AWS) Foundation funds the Airgas – Jerry Baker Scholarship to award $2,500 each year. It's named after the United States' largest distributor of industrial products and the former President of Kentucky Airgas. High school graduates aged 18 and older from Alabama, Georgia, and Florida can apply before February 15th. Having AWS student membership isn't requisite.
Eligibility
• Attend an ABET-accredited institution in the United States or Canada
• Pursue a bachelor's in welding engineering or welding engineering technology
• Possess prior work experience with industrial gas distributors
• Maintain full-time enrollment with a minimum overall GPA of 2.8
2. Bank of America Junior Achievement Scholarship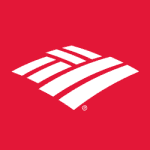 Although it's located in Charlotte, the Foundation for the Carolinas (FFTC) offers the Bank of America Junior Achievement Scholarship to active JA participants in Georgia. For at least $1,000, the program funded by Donna Champion supports undergraduate study in business administration, computer technology, and related fields, such as accounting. The online application portal remains open through March 3rd.
Eligibility
• Be graduating high school seniors
• Carry a minimum cumulative GPA of 3.0
• Plan to attend an accredited U.S. college full-time this Fall
• Express interest in business through JA service in Atlanta, GA
3. CASE Scholarship Program

Valued at $1,500 each, the Casualty Actuaries of the Southeast (CASE) hosts its scholarship program annually to support two aspiring actuaries. It's intended for sophomores, juniors, and seniors majoring in actuarial science. Applications are accepted from Alabama, Arkansas, Florida, Georgia, Kentucky, Louisiana, Mississippi, North Carolina, South Carolina, Tennessee, and Virginia until May 1st. The four-page packet must include two nominations, an official transcript, and a typed personal statement.
Eligibility
• Attend an accredited U.S. business school full-time
• Have passed an actuarial exam or fulfilled VEE credits
• Display potential as a casualty actuary with an internship
• Possess a cumulative GPA of 3.0 or better
4. Charles Harbin III Memorial Scholarship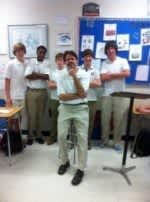 Established in 2011, the Charles Harbin III Memorial Scholarship honors a beloved literature teacher at Roswell High School who influenced countless promising writers. Selected recipients earn $1,000 to $1,500 for attending any accredited U.S. post-secondary institution and acquiring their first bachelor's degree. Until April 22nd, applications are accepted with a personal essay, recommendation letter, transcript, FAFSA SAR form, and 500-word original short story.
Eligibility
• Graduate from a high school or homeschool in Georgia
• Present a minimum secondary GPA of 2.75
• Exhibit integrity, self-discipline, and meaningful societal service
• Demonstrate unmet financial need
5. GFB Foundation for Agriculture Scholarships

Based in Macon, the Georgia Farm Bureau (GFB) Foundation for Agriculture bestows five $3,000 scholarships and seven $1,500 scholarships yearly. Incoming freshmen who are pursuing agricultural-related degrees at accredited in-state colleges, such as Berry College, Albany State University, or the University of West Georgia, may apply. Before the February 3rd deadline, please submit a digital transcript and three faculty letters of reference.
Eligibility
• Engage in leadership activities throughout high school
• Maintain full-time enrollment with a minimum 3.0 GPA
• Display potential for agriculture, nutrition, biology, environmental science, horticulture, agribusiness, and similar majors
• Have an agricultural background with the Farm Bureau
6. Georgia Mining Foundation Scholarship Program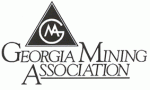 Annually, the Georgia Mining Foundation Scholarship Program pays out three $1,000 and multiple $500 awards to worthy college-bound high school seniors. Georgians living in the 112 counties, including Fulton, Gwinnett, and DeKalb, where GMA companies operate would qualify. Suitable applicants should submit a faculty recommendation, transcript copy, evidence of financial need, and 200-word personal essay before February 24th.
Eligibility
• Gain admission into an accredited Georgia university
• Have completed four years of English, three years of history, and five courses of math/science
• Achieve an overall high school average of 85% or better
• Score at least 1300 on the SAT or 19 on the ACT
7. Lettie Pate Whitehead Foundation Scholarship

Since 1946, the Lettie Pate Whitehead Foundation has awarded more than $583 million to honor the pioneering businesswoman who was the first female director of The Coca-Cola Company. Each year, scholarships are presented to 10,000 Christian women attending participating higher learning institutions. Preference is given to females studying allied health disciplines, including medicine and nursing. Interested undergraduates should contact their school's financial aid office.
Eligibility
• Reside in Alabama, Florida, Georgia, Louisiana, Mississippi, North Carolina, South Carolina, Tennessee, or Virginia
• Enroll full-time with 12+ credits in their first bachelor's program
• Demonstrate significant unmet financial need
• Have academic merit with a minimum college GPA of 3.0
8. Ty Cobb Educational Foundation Scholarships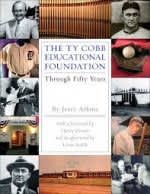 Named after the MLB outfielder who played 22 seasons for the Detroit Tigers, the Ty Cobb Educational Foundation has awarded over $16.4 million in scholarships. Although the program is designed for financially needy undergraduates, it also supports professional MD and dentistry students from Georgia. Applications along with an official transcript, tax return, FAFSA form, and recommendation letter must be postmarked by June 1st.
Eligibility
• Legally reside in Georgia for at least one year
• Attend regionally accredited colleges recognized by the Council for Higher Education
• Have completed at least 30 semester or 45 quarter credits
• Achieve a cumulative average of "B" or higher
9. Watson-Brown Foundation Scholarships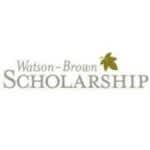 The Watson-Brown Foundation was created in 1970 by Walter J. Brown, a broadcast pioneer who chaired Spartan Communications Inc. into one of America's largest privately-held TV firms. Each year since, more than $2.4 million in merit- and need-based scholarships have been presented to Georgia and South Carolina youth. Online applications are incomplete if a transcript, SAT/ACT scores, two recommendation letters, and IRS tax forms aren't sent to Thomson.
Eligibility
• Reside within the Savannah River Valley, including Columbia, Jefferson, Lincoln, and Wilkes counties
• Be accepted at four-year, nonprofit colleges with SACS accreditation
• Sustain a minimum 3.0 cumulative GPA during the scholarship period
10. Woodrow Wilson Georgia Teaching Fellowship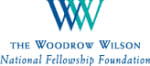 As part of the Woodrow Wilson National Fellowship Foundation, the Georgia Teaching Fellowship gifts a $30,000 stipend and mentoring to aspiring educators. The program funds accredited master's degrees leading to teacher certification in science, mathematics, or technology education. Partnering universities include Columbus State, Georgia State, Kennesaw State, Mercer, and Piedmont. The final application deadline is January 23rd.
Eligibility
• Have attained a bachelor's degree in a STEM-centric major
• Present a cumulative undergraduate GPA of 3.0 or higher
• Achieve passing state-required licensure exam scores
• Agree to teach science or mathematics in high-need urban or rural high schools
11. APIASF/United Health Foundation Scholarship

The Asian & Pacific Islander American Scholarship Fund (APIASF) partners with the United Health Foundation annually to present a three-year award of $5,000. Future healthcare professionals from 16 eligible states, including Georgia, who intend to work in underserved communities would qualify. From September 15th until January 11th, online applications are accepted with at least one recommendation letter.
Eligibility
• Be of Asian or Pacific Islander ethnicity as defined by the U.S. Census
• Apply for federal financial aid at an accredited U.S. university
• Achieve a minimum unweighted GPA of 2.7
• Pursue degrees in public health, nursing, mental health, pharmacy, and medicine full-time
Scholarship Website
12. Zell Miller Scholarship
Administered by the Georgia Student Finance Commission (GSFC), the Zell Miller Scholarship is a merit-based award valued at up to $2,174 per semester or $1,450 per quarter. High academic achievers who've lived in Georgia for 12 consecutive months could utilize funding to complete a maximum of 127 credits for their first baccalaureate degree. Students must submit the Georgia Scholarship/Grant Application (GSFAPPS) for consideration.
Eligibility
• Graduate from high school with a minimum 3.7 GPA
• Shown academic rigor with AP, IB, Honors, and Dual Credit courses
• Achieve a composite ACT score of 26 and SAT score of 1200 or better
• Attend an eligible public or private, nonprofit Georgia college
13. Greenhouse Scholars Program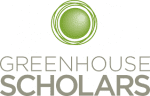 Based on financial need, the Greenhouse Scholars Program gifts $4,000 to $20,000 for low-income high school seniors seeking a college education. Funded by Greenhouse Partners since 2001, the program has broken the cycle of poverty for over 1,000 scholars. On average, recipients achieve a 90 percent college graduation rate within six years. Applicants' submissions are accepted until December 1st and finalist interviews are scheduled for early April.
Eligibility
• Be permanent residents of Colorado, Georgia, or Illinois
• Have an annual household income less than $70,000
• Excel academically with a cumulative GPA of 3.5 or better
• Showcase leadership skills through positive community contributions
14. The Georgia Trust for Historic Preservation Scholarships
The Georgia Trust for Historic Preservation has established two $1,000 academic scholarships to support students devoting to conserving and restoring Georgia's history. The Hubert Owens Scholarship is named after the legendary dean of the University of Georgia College of Environment and Design. The B. Phinizy Spalding Scholarship memorializes the Pulitzer Prize winner who restored the first house in Athens. Applications must arrive before February 10th with a resume and three references.
Eligibility
• Pursue a bachelor's or master's degree in historic preservation, history, architecture, archeology, urban planning, or related fields
• Enroll full-time for the upcoming two semesters at in-state colleges
• Have U.S. citizenship or permanent residency status
• Undertake preservation projects within their local communities
15. Georgia Association for Nursing Education Scholarships

The Georgia Association for Nursing Education (GANE) presents three annual scholarships for at least $500 apiece with the Georgia Nurses Foundation (GNF). The Lucy Willard Scholarship and Sarah Helen Killgore Scholarship is given to associate or bachelor's students pursuing RN licensure. The Spillman-Bischoff Scholarship rewards advanced practice nurses finishing their Master of Science in Nursing. Apply before December 16th to be considered.
Eligibility
• Currently enroll full-time in a CCNE or ACEN accredited nursing school
• Have completed at least one year (30 credits) of study
• Obtain a cumulative GPA of at least 2.5
• Intend to practice professional nursing in Georgia post-graduation
Today's tough economic climate makes it difficult to afford Georgia's average in-state tuition of $4,486 and out-of-state tuition of $14,524. After all, Georgia ranks 39th nationally for per capita personal income. Covering tuition bills for private, nonprofit universities can be even harder. For example, Oglethorpe University in Atlanta has a total annual cost of attendance at $48,050! Scholarships are excellent financial aid resources that reduce college's burden without accumulating debt. In addition to these scholarships for Georgia, don't forget to apply for the HOPE Grant and Tuition Equalization Grant (GTEG).
Know of a scholarship available specifically for Georgia students that we missed? Contact us.