Discover The Best Montana Scholarships
Letting your collegiate dreams soar in "Big Sky County" is less expensive when you get free financial wings from scholarships for Montana. Positioned in the Northern Rockies with a 545-mile Canadian border, Montana is America's 44th most populous state with 1.04 million residents. College students could be attracted to Montana's winter sports, friendly small towns, Gold Rush history, huckleberry ice cream, and untouched wilderness in Glacier National Park or Yellowstone National Park. Montana offers 22 diverse post-secondary options too. Whether you'd prefer a tribal school like Salish Kootenai College, Catholic university like Carroll College, or research hub like Montana Tech University, the sky's the limit. In fact, the U.S. News ranked the University of Montana as the 214th best national university. Clear the dark cloud of tuition for a bright future with these 15 Montana Universities and Colleges online and in person scholarships.
1. Jane Buttrey Memorial Scholarship

At the University of Montana-Missoula, the Davidson Honors College offers seven funding options, including the Jane Buttrey Memorial Scholarship. This merit- and need-based program gifts $1,000 to $1,500 yearly to upper-division humanities and social sciences majors. Applications must feature an unofficial transcript, faculty recommendation, and two-page essay about students' academic background. Other DHC opportunities are the Watkins Scholarship and Dailey Study Abroad Scholarship.
Eligibility:
• Attain junior status (60-90 credits) by the Fall term
• Select a major in the College of Arts and Sciences
• Display academic excellence with a 3.4 GPA or higher
• Have financial need as determined by the FAFSA
2. Maureen and Mike Mansfield Native American Scholarship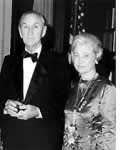 Each Spring, the Maureen and Mike Mansfield Native American Scholarship honors the late Senator's public service with two $1,250 to $2,500 prizes. Funding is designed for female students who belong to Native American reservations in Montana, including Blackfeet, Rocky Boy, Crow, Flathead, Northern Cheyenne, Fort Peck, and Fort Belknap. Before April 4th, submit an application, FAFSA form, and unofficial transcript from CyberBear.
Eligibility:
• Attend one of the four University of Montana campuses
• Have at least 25 percent Native American blood
• Study full-time (12+ credits) at the undergraduate level
• Present a minimum cumulative GPA of 2.5
3. Horatio Alger Montana Undergraduate Scholarship
Through the Dennis & Phyllis Washington Foundation, the Horatio Alger Montana Undergraduate Scholarship gifts $15,000 per year to 50 college-bound high school seniors. It's intended for covering tuition at in-state, public schools, such as Missoula College, Montana State University-Billings, and Great Falls College. The online application stays open from January 15th to April 15th. Recipients could later earn the Dennis R. Washington Graduate Achievement Scholarship.
Eligibility:
• Be U.S. citizens pursuing their first bachelor's degree
• Exhibit critical financial need for tuition (family income under $55,000)
• Display integrity and perseverance in the face of adversity
• Keep satisfactory academic progress with a 2.0 GPA or better
4. S-STEM Scholarship for Science and Math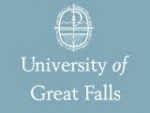 Offering full tuition for $12,120 per semester, the S-STEM Scholarship for Science and Math is a merit-based fund administered by the University of Great Falls. Incoming freshmen from Montana would receive faculty-led research mentoring, weekly support sessions, and internships from the National Science Foundation. Please apply before March 1st with two recommendations. UGF also has the Fichna Trust Scholarship for Health Science.
Eligibility:
• Have completed three years of high school lab science
• Declare majors in chemistry, biology, or mathematics
• Maintain full-time enrollment with a GPA of 3.0 or greater
• Score at least 500 on the SAT Math or 22 on the ACT
5. Tribal Homelands Scholarship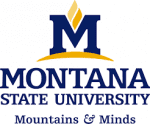 Located in Bozeman, Montana State University created the Tribal Homelands Scholarship to waive approximately $16,000 yearly for non-resident Native American students. Incoming freshmen or transfers must belong to federally recognized tribes outside Montana, such as Comanche, Shoshone-Bannock, Standing Rock Sioux, Kiowa, and Eastern Shoshone. To pay the in-state tuition rate, apply for admission and submit the FAFSA before July 1st.
Eligibility:
• Matriculate full-time at MSU for a bachelor's degree
• Rank in the upper half of their class with a 2.5 GPA or higher
• Score at least 1120 on the SAT or 22 on the ACT
• Affiliate with tribes that once called Montana their "Homelands"
6. Governor's "Best and Brightest" Merit Scholarships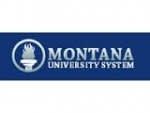 The Montana University System (MUS) launched the Governor's "Best and Brightest" Merit Scholarships to award $2,000. Funding is renewable for up to four years if 24+ credits are completed annually. Scholarships are valid at any public campus in-state, such Blackfeet Community College, Bitterroot College, and Montana Tech University. Applications must be mailed to Helena before March 15th.
Eligibility:
• Graduate from high schools accredited by the Montana BPE
• Pursue their first certificate, associate, or bachelor's degree in-state
• Calculate a cumulative GPA above 3.0 after the seventh semester
• Achieve a minimum composite SAT score of 1050 or ACT score of 20
7. Stephen T. Marchello Scholarship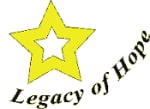 The Stephen T. Marchello Scholarship Foundation was established in 1999 to carry a "Legacy of Hope" after the Heritage High School student lost his battle with Ewing's sarcoma, a cancerous tumor affecting the bones. Offering up to $10,000, the four-year scholarship helps fellow cancer survivors who apply before March 16th with physician verification. Recent recipients attend Seattle University, the University of Jamestown, Brigham Young University, and beyond.
Eligibility:
• Permanently reside in Colorado or Montana
• Have been treated for childhood cancer
• Pursue U.S. higher education full-time this Fall
• Show academic merit with high GPAs and SAT/ACT scores
8. Dennis Schoepp Memorial Scholarship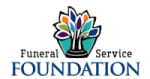 Founded in 1945, the Funeral Service Foundation currently administers five scholarship funds, including the Dennis Schoepp Memorial Scholarship. Worth $1,000, this merit-based program honors the 25-year career of the Montana Funeral Directors Association's late President. Students from Montana must apply before March 30th with a transcript, maximum 1,000-word essay, and five-minute YouTube video interview. Ladies should also check out the Shipley Rose Buckner Memorial Scholarship.
Eligibility:
• Study full- or part-time at ABFSE-accredited institutions
• Have funeral service and mortuary science majors
• Display academic excellence with a minimum 3.0 GPA
• Be committed to returning to Montana after graduation
9. RMCMI Engineering/Geology Scholarships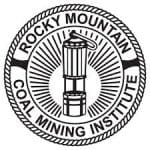 The Rocky Mountain Coal Mining Institute (RMCMI) bestows eight Engineering/Geology Scholarships for $2,750 annually to support four-year STEM education. Students who have legal U.S. residency in Arizona, Colorado, Montana, New Mexico, North Dakota, Texas, Utah, and Wyoming could apply. Applications are only accepted until February 1st with three references, a resume, and two 100-word short answer responses.
Eligibility:
• Be full-time college sophomores or juniors at RMCMI member schools
• Have mining-related majors, such as geology, engineering, metallurgy, or mineral processing
• Intend to work in the Western coal industry after graduation
• Agree to attend the Institute's Annual Convention in Colorado Springs
10. Tesoro Youth Leadership Award
Tesoro Corporation, a Texas-based Fortune 100 oil and gas company with annual revenue around $37.6 billion, partnered with the National Society of High School Scholars Foundation for the Youth Leadership Award. Each Spring, 20 graduating high school seniors will earn $2,500 to fund collegiate education. Interested U.S. citizens should submit a 500-word essay, transcript, financial need form, color headshot, and recommendation by February 26th.
Eligibility:
• Reside in one of 19 Western states, including Montana
• Gain full-time admission at accredited, four-year colleges
• Possess a cumulative high school GPA above 3.0
• Embody integrity and respect for ethical leadership
11. Floyd Henry Endowment Scholarship
Since 1986, the Northwest Osteopathic Medical Foundation has gifted more than 550 scholarships, such as the Floyd Henry Endowment Scholarship. Offering $1,000 to $3,000 yearly, the merit-based fund helps second, third, and fourth-year students working towards a D.O. degree. Recent awardees attend Western University of Health Sciences, Pacific Northwest University of Health Sciences, and more. Applications are due on May 15th for consideration.
Eligibility:
• Be United States citizens living in five states, including Montana
• Have finished a bachelor's degree or higher
• Attend an AOA-approved college of osteopathic medicine
• Show commitment to working as licensed physicians in the Northwest
12. Montana Federation of Garden Clubs Scholarships
Based in Malta, the Montana Federation of Garden Clubs, Inc. confers several $1,000 scholarships annually. Students selecting gardening-related majors, such as forestry, horticulture, agriculture, land management, conservation, or greenhouse management, should apply. There's also a $500 Townsend Garden Club Scholarship solely for Broadwater County High School seniors. Apply before May 1st with a transcript, two references, and a short autobiography.
Eligibility:
• Graduate from public or private high schools in Montana
• Be accepted into the University of Montana system
• Attain at least sophomore standing and a 2.7 GPA
• Have unmet financial need without full CCOA resources
13. Pride Foundation Scholarships

Established by LGBT activist Brian M. Day in 1993, the Pride Foundation currently offers access to over 50 scholarships from one application due on January 13th annually. For example, the Dunham-Kerley Scholarship supports students with physical disabilities. The Paul Arnold Memorial Scholarship selects creative individuals in interior, fashion, and graphic design majors. Scholarships range from $2,000 to $12,000 apiece for tuition, fees, or room and board.
Eligibility:
• Be Pacific Northwest residents in Alaska, Idaho, Montana, Oregon, or Washington
• Self-identify as a lesbian, gay, bisexual, transgender, queer, or straight ally
• Enter an accredited U.S. undergraduate or graduate institution
• Demonstrate leadership in community efforts of the LGBTQ community
14. Montana's STEM Scholarship Program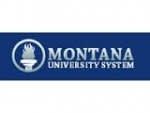 Another of the Montana University System's (MUS) financial aid opportunities is the Montana's STEM Scholarship Program, which awards $2,000 annually for up to four years. It's intended for graduating high school seniors who have chosen technical majors, such as biology, engineering, architecture, mathematics, agriculture, healthcare, and environmental studies. The application process must be completed before March 15th with a valid transcript and counselor recommendation.
Eligibility:
• Have completed four years of math and three years of science
• Be accepted at participating two- and four-year Montana colleges
• Register for at least 15 credits per semester in qualifying majors
• Show academic aptitude with a minimum 3.25 GPA overall
15. Cedric & Elfriede Maurer Memorial Scholarship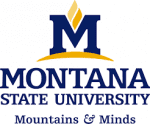 Valued at $2,000, the Cedric & Elfriede Maurer Memorial Scholarship is granted annually by the Montana 4-H Foundation to honor the Teton County ranching family. Preference is given to residents of north-central Montana, including Teton, Cascade, Chouteau, and Pondera counties. Applicants with at least one year of college remaining can apply until April 1st. Other options are the Carson Christensen Memorial Scholarship and W. Doyle Stocks Scholarship.
Eligibility:
• Be Montana 4-H members for at least three years
• Graduate with a high school diploma or GED equivalent
• Gain admission at an accredited, nonprofit Montana college
• Display a history of community service and volunteerism
You'll have to unearth enough gold and silver in the "Treasure State" to cover college costs. For the 2016-17 school year, Montana colleges charged an average tuition of $4,756 for in-state and $11,929 for out-of-state students. Certain schools, especially private ones, jack up the prices further. For instance, Rocky Mountain College in Billings has a total annual cost of attendance at $40,276! Financial aid is critical for finishing your degree without mountains of debt taller than Granite Peak. Along with these 15 scholarships for Montana, look toward the Pell Grant, Montana Higher Education Grant, and MESA Program.
Know of a scholarship available specifically for Montana students that we missed? Contact us.