Discover Missouri Best Scholarships
When digging deep in your pockets doesn't unearth enough money for college in the "Cave State," enlist the help of scholarships for Missouri. Land-locked in the Midwest along the Oregon Trail and Pony Express, Missouri is America's 18th most populous state with 6.08 million residents. College students are often charmed by Missouri's four-season climate, Kansas City barbecue, farmer's markets, St. Louis Cardinals baseball games, and beautiful landmarks like Mark Twain National Forest. The "Cave State" also features 36 public colleges, 54 private institutions, and many Missouri online college programs for higher education choice. Some top-ranked schools include Missouri State University, Saint Louis University, University of Central Missouri, Truman State University, and Rockhurst University. In fact, the U.S. News ranked Washington University in St. Louis 19th nationally. Find your gateway to collegiate success with these 15 best Missouri scholarships.
1. Marguerite Ross Barnett Memorial Scholarship

The Missouri Department of Higher Education created the Marguerite Ross Barnett Memorial Scholarship to gift need-based funding to working students studying part-time. Legal U.S. citizens or residents aged 18 or older could qualify depending on their EFC. Participating schools include Avila University, Jefferson College, Lindenwood University, and Texas County Technical College. Submit the FAFSA form and employment verification form before August 1st to apply.
Eligibility:
• Register for 6-11 credit hours of higher education in Missouri
• Be employed and paid for at least 20 hours weekly
• Pursue their first bachelor's degree, not in theology or divinity
• Maintain a cumulative GPA of 2.5 or better each semester
2. William R. Kimel, P.E., Engineering Scholarship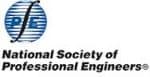 The National Society of Professional Engineers (NSPE) manages eight merit-based funds, including the William R. Kimel, P.E., Engineering Scholarship for $2,500. This program suits U.S. citizens in the Midwest who intend to become Professional Engineers in diverse specialties from civil to computer and aeronautical. Applications must arrive by December 1st with a transcript, resume, 500-word engineering goals essay, and two recommendations. Missourians could also pursue the $5,000 Steinman Scholarship.
Eligibility:
• Permanently reside in Kansas or Missouri
• Be rising juniors in bachelor's programs for engineering
• Attend ABET-accredited universities full-time
• Have engineering experience in internships/co-ops
3. Purdy Emerging Leaders Scholarship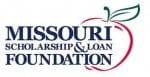 Launched in 2010, the Purdy Emerging Leaders Scholarship grants $2,000 to $5,000 yearly from the Missouri Scholarship & Loan Foundation (MSLF) in Allan Walker Purdy's honor. It's intended for graduating high school seniors in-state who display strong academics, leadership skills, work ethic, and financial need. Until June 15th, candidates can use the Scholarship Central account to upload a transcript, recommendations, and five short answer responses.
Eligibility:
• Be classified as full-time college sophomores, juniors, or seniors
• Attend Missouri public four-year or state technical colleges
• Make satisfactory academic progress with a 3.0 GPA or higher
• Have verifiable unmet need on the Student Aid Report (SAR)
4. Missouri Bankers Association Scholarships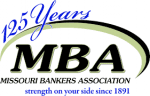 The Missouri Bankers Association (MBA) started its Foundation in 1985 to award nine yearly scholarships for $1,000 apiece to the banking industry's next generation of leaders. The Willis W. Alexander Scholarship focuses on students from Regions 3-7, including the Capitol. Meanwhile, the John W. Rogers Memorial Scholarship assists students entering the University of Missouri-Columbia. Applications must be returned by March 10th with a MBA member's signature.
Eligibility:
• Be graduating seniors at public or private Missouri high schools
• Intend to enroll full-time at accredited business colleges in-state
• Select banking-related majors like finance, accounting, or economics
• Have completed the EverFi Financial Literacy program
5. Missouri Mayflower Society Scholarships
Based in St. Louis, the Society of Mayflower Descendants in the State of Missouri offers three scholarships per year for $1,500, $1,000, and $500 each. Preference is given to students whose ancestors were passengers aboard the Mayflower in Plymouth, Massachusetts. To apply, send a birth certificate copy, one-page goals statement, transcript, 750-word essay on "The Contributions of Women Pilgrims," and two letters of recommendation.
Eligibility:
• Be United States citizens residing in Missouri
• Enter an accredited higher learning institution this Fall
• Graduate high school with a minimum 2.0 GPA
• Attend the Missouri Mayflower Society Spring Luncheon
6. Missouri Minority Teaching Scholarship

Worth $3,000 per year for $12,000 total, the Missouri Minority Teaching Scholarship is granted by the Department of Higher Education to diversify the education field. Missouri residents of African American, Asian, Hispanic, or Native American heritage could apply before June 1st. Preference is given to aspiring math and science teachers. Don't forget to attach a resume, short essay, transcript, and three references.
Eligibility:
• Pursue an accredited, four-year teacher preparation program
• Rank in the top 25 percent of their Missouri graduating class
• Achieve a composite score above 23 on the ACT or 1360 on the SAT
• Maintain full-time enrollment with an overall GPA of 2.5 or better
7. Christine A. Loetel Scholarship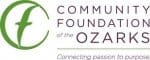 The Community Foundation of the Ozarks (CFO) in Springfield provides over $1 million with Missouri scholarships annually, including the Christine A. Loetel Scholarship. This merit-based program awards up to $20,000 to graduating seniors who've been diagnosed with cerebral palsy or similar neurological disorders. Required application materials like an autobiographical statement, transcript, and two non-family recommendations are due by June 16th.
Eligibility:
• Have maintained a "C" average or better in high school
• Be accepted at accredited two- or four-year Missouri colleges
• Display perseverance in overcoming their disability
• Verify financial need with the FAFSA form
8. Dan L. Meisinger, Sr. Memorial Learn to Fly Scholarship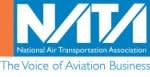 Named after the Kansas City native who's career with Beechcraft spanned 63 years, the Dan L. Meisinger, Sr. Memorial Learn to Fly Scholarship gifts $2,500 from the National Air Transportation Association (NATA). Although it's not required, preference is given to Midwestern residents from Kansas, Missouri, and Illinois. Young pilots must apply before November 24th to be selected and featured in Aviation Business Journal.
Eligibility:
• Have finished a high school diploma or GED
• Enroll full-time at an accredited U.S. college with 12+ credits
• Choose aviation-related majors with flight training
• Excel academically with a "B" average or higher
9. Kids' Chance of Missouri Scholarships

Kids' Chance of Missouri issues nearly $250,000 in scholarships each year to support the biological or adopted children of injured employees under Missouri Workers' Compensation Law. Twice each year, May 15th and October 30th, students can submit an online application for higher education benefits. Attaching transcripts, tax returns, court orders or settlement agreements on the work-related incident, and tuition bills is required.
Eligibility:
• Have a parent who was killed or catastrophically injured on-duty
• Be graduating high school seniors in Missouri's 114 counties
• Pursue post-secondary education at colleges or trade schools
• Display significant financial need on the Student Aid Report (SAR)
10. Bright Flight Program

Another of the Missouri Department of Higher Education's academic scholarships is the Bright Flight Program, which awards up to $3,000 per year. Missouri residents with U.S. citizenship or permanent residency are considered based on qualifying test scores. Therefore, there's no application if you've taken the ACT/SAT exam by the national date in June. Funding is renewable for 10 semesters and deferrable for active-duty military service.
Eligibility:
• Rank in the top fifth percentile of all Missouri students
• Score at least 30 on the ACT or 1530 on the SAT
• Be admitted full-time at participating in-state colleges
• Pursue their first bachelor's degree with a minimum 2.5 GPA
11. Tortoise Young Entrepreneurs Scholarship
Tortoise Capital Advisors, a Kansas-based investment management firm, began offering the Young Entrepreneurs Scholarship for $1,000 to $3,000 in 2016 to motivate tomorrow's ingenious business owners. It's ideal for majors in entrepreneurship, finance, marketing, computer science, international business, economics, and more. Before the March 1st deadline, enter the competition with a detailed business plan draft.
Eligibility:
• Be residents or full-time students of Kansas or Missouri
• Exhibit entrepreneurial success in a four-year bachelor's program
• Have outstanding academic records with a 3.3 GPA or higher
• Score at least 24 on the ACT or 1680 on the Old SAT
12. A+ Scholarship Program

The Missouri Department of Higher Education's A+ Scholarship Program offers incentives to students who are entering participating two-year public or private vocational schools. For example, Cass Career Center, East Central College, and Missouri State University-West Plains would qualify. Missouri residents can receive a maximum of $159.75 per credit taken if a minimum 2.5 GPA is maintained.
Eligibility:
• Graduate from designated A+ schools with a 2.5 GPA or better
• Have at least a 95 percent attendance record for grades 9-12
• Perform 50 or more hours of unpaid tutoring and mentoring
• Achieve a minimum ACT Math score of 17 and COMPASS Pre-Algebra score of 43
13. Missouri Torchbearers' Endowment Scholarship
Since 2007, the Epsilon Sigma Alpha (ESA) Foundation has applied generous donations from Lou Eckhardt, Lauretta Roberts, and Melvin and Anne Tracy for the Missouri Torchbearers' Endowment Scholarship. The service-oriented scholarship offers $1,200 yearly to promote lifelong learning. Online applications should be submitted before February 1st. Missourians could also receive the Parr Family Memorial or Carol Murphy Memorial Scholarship.
Eligibility:
• Reside in the State of Missouri for at least one year
• Matriculate full-time at accredited U.S. institutions
• Present a minimum cumulative GPA of 3.0
• Demonstrate leadership character in community service
14. Nolan Moore Foundation Scholarship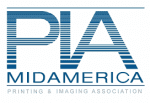 The Printing & Imaging Association (PIA) MidAmerica Chapter created the Nolan Moore Foundation Scholarship in 1996 to honor his 23-year career producing multimedia tools like the "Harvest of Wisdom" film. Incoming freshmen can receive $500, but scholarship amounts increase in increments to $2,500 for seniors. Qualified applicants interested in the printing graphics industry are considered based on merit after the March 1st deadline.
Eligibility:
• Reside in Texas, Kansas, Oklahoma, or Missouri
• Attend accredited, four-year colleges in these states
• Pursue a major in printing management or technology
• Display academic achievement with a "B" average or better
15. Kansas City, Missouri Opportunities Scholarship

The Greater Kansas City Community Foundation (GKCCF) offers the Kansas City, Missouri Opportunities Scholarship for $500 per semester or $1,000 total. It's intended for KCMO natives with significant financial need based on tax and FAFSA forms. Before May 1st, students must also write a 300-word essay about their hopes and dreams in college. Other funds include the Betty Charlton Scholarship and Rodgers Family Agricultural Scholarship.
Eligibility:
• Be high school graduates or GED recipients aged 17-25
• Reside in Kansas City, Missouri, for at least two years
• Have a household income less than 80 percent of the median
• Enroll full-time in accredited U.S. higher education
Financial aid can show you affordable ways to attend college in the "Show Me State." On average, Missouri universities charge $5,237 for in-state and $15,805 for out-of-state learners. Several private colleges tip the scales further. For instance, William Jewell College has a total annual cost of attendance at $42,490! Don't be skeptical though because free scholarships are available to reduce the financial burden. Along with these 15 scholarships for Missouri, check out state-based programs like the Access Missouri Grant or Public Service Officer Survivor Grant.
Know of a scholarship available specifically for Missouri students that we missed? Contact us.