Discover Massachusetts Scholarships
Scholarships for Massachusetts can help students in the "Bay State" harbor enough wealth to pursue higher education. Since being colonized by Pilgrims in 1620, Massachusetts has grown into America's 15th most populous state with over 6.79 million locals. College students often adore Massachusetts' quaint New England charm, fresh seafood chowder, nearly 1,600 miles of Atlantic coastline, bustling cities of Boston and Worcester, and historical landmarks like Plymouth Rock. Massachusetts also has a top-notch higher education landscape with 30 public and 84 private options. Northeastern University, Brandeis University, Tufts University, Boston University, Wellesley College, and the Massachusetts Institute of Technology stand among the world's best. In fact, Harvard University in Cambridge is ranked the second best institution by the USNWR. Make your educational journey as affordable as possible with the following 15 Massachusetts scholarships.
1. Early Childhood Educators Scholarship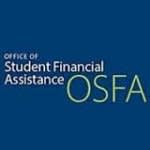 The Massachusetts Office of Student Financial Assistance (OSFA) offers the Early Childhood Educators Scholarship for $2,250 to $4,500 per semester. It's designed for undergraduates specializing in PreK-3 education at participating in-state, nonprofit institutions, such as Clark University, Endicott College, Worcester State University, and Mount Wachusett Community College. Interested teachers can apply online via the MASSAid Student Portal through June 1st.
Eligibility:
• Be U.S. citizens or eligible non-citizens in Massachusetts
• Pursue an associate or bachelor's in early childhood education
• Work at least one year at EEC-authorized childcare centers
• Agree to continue teaching in Massachusetts or repay funds
2. FMC Ice Sports Skaters Scholarship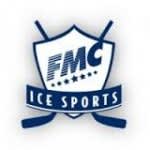 Since 1993, the Facility Management Corporation (FMC) Ice Sports has presented the $1,000 Skaters Scholarship to around 400 college-bound high school seniors. It's reserved for New England residents in Massachusetts, Connecticut, New Hampshire, Rhode Island, Vermont, and Maine who actively skate at FMC arenas from East Boston to Worcester. Until May 1st, student-athletes can submit their resume, high school transcript, SAT/ACT score, recommendation form, and 500-word personal essay.
Eligibility:
• Be accepted at accredited, two- or four-year U.S. colleges
• Participate in ice hockey, figure skating, and recreational ice sports
• Display good academic performance with 2.0 GPA or higher
• Exhibit financial need for higher education costs
3. Christian A. Herter Memorial Scholarship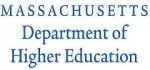 The Massachusetts State Legislature began the Christian A. Herter Memorial Scholarship in 1972 to provide coverage for up to 50 percent of college tuition. The OSFA recruits high school sophomores and juniors who have overcome major adversity, such as abuse, cancer, or homelessness, and need help to attain higher education. Applications are due on February 3rd with two references, tax returns, official transcripts, and an autobiographical essay.
Eligibility:
• Attend a public or private high school in Massachusetts
• Be United States citizens or nationals registered for Selective Service
• Have good academic standing with a cumulative GPA of 2.5 or higher
• Demonstrate difficult personal circumstances
4. Paul Tsongas Scholarship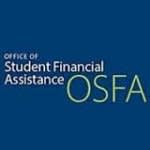 Another of the Massachusetts Office of Student Financial Assistance's (OSFA) merit-based programs is the Paul Tsongas Scholarship, which gifts full tuition waivers. Chosen high school seniors can attend the Commonwealth's nine state institutions, such as Salem State University, Bridgewater State University, and Framingham State University, for free if a 3.3 GPA is maintained. Each college only picks five recipients yearly, so apply early.
Eligibility:
• Be permanent legal residents of Massachusetts for 12+ months
• Excel academically with a minimum secondary GPA of 3.75
• Score at least 1200 on the SAT or an ACT equivalent
• Have applied for federal financial aid and not be in default
5. MassMutual Scholarship

Each Spring, the Community Foundation of Western Massachusetts (CFWM) receives over 2,500 applications for its $2 million funding opportunities, including the MassMutual Scholarship. This merit-based program provides $2,500 to $5,000 for residents of Springfield, Massachusetts, and Enfield, Connecticut. Online applications must be submitted before July 15th. Other available funds include the Edward J. Bayon Memorial Scholarship and Caleb L. Butler Scholarship.
Eligibility:
• Register full-time at two- or four-year colleges in New England
• Maintain a cumulative high school GPA of 3.0 or greater
• Declare majors related to business, math, and information technology
• Exhibit genuine interest in the insurance or financial services industry
6. Agnes M. Lindsay Scholarship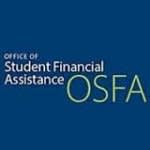 Although it's based in Boston, the Office of Student Financial Assistance (OSFA) assists rural Massachusites with the Agnes M. Lindsay Scholarship too. This need-based fund offers $1,000 to $5,000 to cover undergraduate tuition for certificate, associate, and bachelor's programs statewide. Eligible U.S. citizens and non-citizens under Title IV regulations are nominated by each Commonwealth institution.
Eligibility:
• Live in Massachusetts towns with a population under 15,000
• Matriculate full-time (12 credits) at public colleges, except UMass Amherst
• Demonstrate significant financial need without loan default
• Maintain satisfactory academic standing with a minimum "C" average
7. Atlantic Aviators Aviation & STEM Scholarships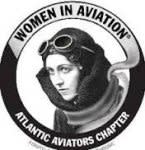 The Atlantic Aviators Chapter of Women in Aviation International (WAI) funds two Aviation & STEM Scholarships for $1,000 apiece to support co-educational undergraduates. Scholarship money goes toward tuition and fees at accredited four-year U.S. institutions for college freshmen and sophomores interested in air travel. Applications sent by March 31st must include two recommendations, school transcripts, aviation licenses, and a 250-word goals essay.
Eligibility:
• Live in Bristol, Plymouth, Barnstable, Dukes, and Nantucket counties
• Graduate from a public or private Massachusetts high school
• Select majors in science, technology, engineering, and math (STEM)
• Display an aptitude for working in the aviation industry
8. General Federation of Women's Clubs of Massachusetts Scholarships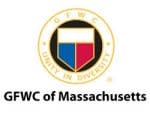 Led by President Elfriede Parker, the General Federation of Women's Clubs of Massachusetts (GFWCMA) is a "Beacon of Hope" offering 10 annual scholarships for $500 to $1,000 each. For instance, the Pennies for Art Scholarship rewards Bay Staters who present three outstanding artistic pieces in different media like photography and painting. The Boston City Federation Scholarship helps women who've lived in "Beantown" for 4+ years. All applications are due upon February 1st.
Eligibility:
• Have graduated from Massachusetts high schools
• Attend accredited four-year U.S. colleges and universities
• Declare the fund's intended major, such as music or public health
• Demonstrate unmet financial need on the FAFSA
9. High Demand Scholarship Program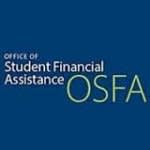 The Massachusetts Office of Student Financial Assistance (OSFA) hosts the High Demand Scholarship Program to provide $2,000 for part-time or $4,000 for full-time students annually. It's designed for community college students earning technical certificates or associate degrees in STEM fields. Acceptable schools include Berkshire Community College, Northern Essex Community College, and Holyoke Community College. Don't miss the deadline of February 17th for consideration.
Eligibility:
• Be permanent legal residents of Massachusetts for one year
• Qualify for federal financial aid as U.S. citizens or nationals
• Exhibit technical promise with a minimum 3.0 GPA
• Have not received a prior baccalaureate degree
10. NIADA Foundation Region I Scholarship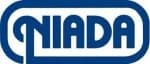 Founded 70 years ago, the National Independent Automobile Dealers Association (NIADA) gives back by providing $3,500 scholarships in four geographic regions nationwide. Region I is reserved for incoming undergrads in 16 Northeastern states, including Massachusetts. Future automotive professionals should submit their transcript, SAT/ACT score, recommendation letter, and maximum 1,200-word essay about drivers' needs before March 17th.
Eligibility:
• Be classified as graduating high school seniors
• Attain academic achievement with a minimum "B" average
• Gain admission at accredited colleges or trade schools
• Choose majors related to the motor vehicle industry
11. Shorelight Global Scholarship Program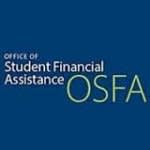 The OSFA's Shorelight Global Scholarship Program is among the most lucrative Massachusetts scholarships gifting $85,000 over two years for tuition, room and board, and travel. Students matriculated at the Commonwealth's 15 community colleges utilize the funding to finish their bachelor's degree abroad at Bath Spa University. Electronic applications must include a 500-word essay on their entrepreneurship goals and a two-minute creative video.
Eligibility:
• Be completing an associate degree full-time in Massachusetts
• Attain good standing with a minimum 3.0 cumulative GPA
• Show interest in Bath Spa's School of Business and Entrepreneurship
• Obtain a valid U.S. passport and visa for traveling to England
12. NEDMA Foundation Scholarship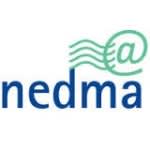 Headquartered in Wellesley Hills, the New England Direct Marketing Association Foundation provides a $3,000 scholarship annually. Recipients also get complimentary registration for the NEDMA Conference and a paid summer internship. Qualified undergraduates who intend to enter the direct marketing industry are welcome. Please submit the application with seven brief essay responses before the February 10th deadline.
Eligibility:
• Attain at least sophomore or junior standing (30+ credits)
• Matriculate full-time at colleges in New England, including Massachusetts
• Declare majors in marketing, advertising, graphic design, and communications
• Possess academic excellence with a major GPA above 2.5
Scholarship Website
13. Boston Mensa Foundation Scholarships

Boston has one of the several Mensa Foundation chapters nationwide awarding over $87,000 in scholarships each year. Highly intellectual Bostonians can claim three $250, $500, and $750 awards by submitting original, 550-word essays before the January 15th deadline. Essays must outline students' past achievements and future steps toward their educational goals.
Eligibility:
• Reside in the Boston Metro from zip codes 01420 to 02675
• Matriculate as full-time undergrad or graduate students this Fall
• Score at the 98th percentile on the American Mensa Admission Test
• Major in science or medicine (Ralphine McGill-Goons Memorial Scholarship only)
14. Stephen Phillips Memorial Scholarship

The Stephen Phillips Memorial Scholarship provides up to $15,000 for entering or returning undergraduates in Connecticut, Maine, Massachusetts, New Hampshire, Rhode Island, and Vermont. It's intended for financially needy students who exhibit self-discipline, leadership, good citizenship, and resolve against hardship. New applicants should fulfill the application checklist before May 1st at noon.
Eligibility:
• Be United States citizens or lawful residents in New England
• Pursue a four-year bachelor's or five-year master's program full-time
• Demonstrate academic achievement with a 3.0 GPA or better
• Have a low expected family contribution (EFC), usually under $5,000
15. Robert P. Currie Scholarship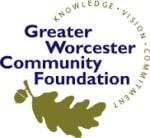 The Greater Worcester Community Foundation (GWCF) presently manages 119 funds ranging from $300 to $5,000 apiece, such as the Robert P. Currie Scholarship. Central Massachusetts residents can apply before March 6th by submitting online applications with a transcript, letter of recommendation, and federal tax form. Students could also pursue the Dennis Elroy Barry Memorial Scholarship, Swedish National Federation Scholarship, and more.
Eligibility:
• Reside in Fitchburg, Gardner, Leominster, Southbridge, Worcester, and surrounding towns
• Graduate with a high school diploma or the GED equivalent
• Attend an accredited four-year U.S. institution for business majors
• Have held part-time employment or regular volunteer positions
Finding financial freedom in the "Cradle of Liberty" can be tough with rising tuition. In the 2015-16 academic year, the average tuition in Massachusetts was $7,129 for in-state and $28,137 for out-of-state residents. Prices rise exponentially higher at Massachusetts' elite private, nonprofit institutions too. For example, Amherst College charges undergraduates a yearly comprehensive fee of $65,330! Financial aid is vital to keep your collegiate career from sinking into Cape Cod Bay under hefty tuition bills. Along with these 15 scholarships for Massachusetts, consider other state-based programs like the Massachusetts Public Service Grant and Part-Time Grant.
Know of a scholarship available specifically for Massachusetts students that we missed? Contact us.