Discover Maine Best Scholarships
Casting a net for scholarships for Maine Colleges online or in person can help permanent residents of "Vacationland" get their claws on free tuition money. Located in northern New England as the 41st most populous state, Maine is inhabited by over 1.32 million people. College students may be attracted to Maine's small-town atmosphere, superb seafood, Atlantic beaches, and beautiful landmarks like Acadia National Park. Mainers also choose from 28 diverse schools, including Husson University, Bowdoin College, Maine College of Art, Bangor Theological Seminary, and Saint Joseph's College. In fact, the University of Maine in Orono was ranked America's 99th top public school by the USNWR. From the Down East to the Southern Coast, these Maine scholarships can keep you from sinking in loan debt.
1. Albert "Pete" Gagne Memorial Scholarship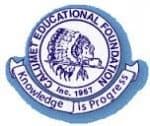 The Calumet Educational & Literary Foundation, Inc. started the Albert "Pete" Gagne Memorial Scholarship for $1,300 to honor the late president of Gagne & Son Concrete Blocks. It gives preference to Augusta teens who are the sons or daughters of company employees and Le Club Calumet members. Until April 15th, applicants can submit their Student Aid Report, transcript, personal statement, and recommendation letter to P.O. Box 2085.
Eligibility:
• Be graduating seniors at Cony or Messalonskee High Schools
• Gain admission at accredited post-secondary schools
• Display scholastic achievement with a minimum "C" average
• Have unmet financial need for college tuition
2. Garden Club Federation of Maine Horticulture Scholarships

Established in 1930, the Garden Club Federation of Maine (GCFM) endows scholarships for $1,000 to $4,000 each to support future gardening professionals. Funding helps bachelor's and master's students afford tuition in select majors, including horticulture, landscape design, botany, forestry, ecology, and land conservation. Every other year, the Mary Lou Marks Smith Scholarship is awarded for community college students too. Paper applications must be received before February 1st.
Eligibility:
• Be college juniors, seniors, or fifth-year students
• Legally reside in the State of Maine
• Show commitment to preserving the Earth's resources
• Not be related to GCFM Board Members
3. Lemieux-Lovejoy Youth Scholarship

Valued at $1,200, the Lemieux-Lovejoy Youth Scholarship is awarded by the Futurama Foundation to member two Augusta BPW leaders, Rachel E. Lemieux and Arline Andrews Lovejoy. From January 1st through April 13th, female high schoolers can apply by submitting an application form, transcript, college acceptance letter, and hand-signed statement. Older Mainers could obtain the Jeanne L. Hammond Memorial Scholarship or Webber Group Career Advancement Scholarship.
Eligibility:
• Live within Maine for at least 12 months
• Enroll as full-time freshmen at accredited, in-state colleges
• Present realistic educational plans
• Exhibit need for financial assistance
4. American Society of Civil Engineers Maine Section Scholarship

Located in Pittsfield, the American Society of Civil Engineers (ASCE) Maine Section bestows a $2,000 scholarship yearly to assist tomorrow's construction experts. The non-renewable program selects young civil engineers based on academic merit, extracurricular involvement, and professional dedication rather than need. Before January 31st, submit the application via the Finance Authority of Maine (FAME).
Eligibility:
• Graduate from a public or private Maine high school
• Matriculate in an ABET-accredited bachelor's in engineering program
• Study full-time with at least 12 semester credits
• Exhibit engineering promise with a major GPA above 2.5
5. USM Hagge Family Scholarship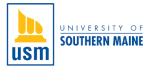 At the University of Southern Maine in Portland, the Hagge Family Scholarship has been awarded since 2012 for varying amounts with an endowment from alumni Cyrus and Patricia Hagge. Students within the College of Science, Technology, and Health must log onto the online scholarship portal before January 30th to apply. Other USM funding opportunities include the FIRST Robotics Scholarship and Mountains to the Sea Scholarship.
Eligibility:
• Be permanent U.S. residents of Maine
• Enroll full-time (12+ credits) for a bachelor's degree
• Select a STEM major, such as biotechnology, mechanical engineering, or physics
• Have academic promise with a minimum "B" average
6. Maine Island Scholarship

The Island Institute offers the four-year, renewable Maine Island Scholarship for $1,000 to graduating high school seniors who've lived in the Pine Tree State's remote coastal communities. Scholarship money is supplemented with a leadership training workshop and monthly webinars for career development. The Geiger Scholarship can specifically fund life-enriching gap year trips from Australia to Norway. Online submissions are due on February 28th through the SmarterSelect app.
Eligibility:
• Live on one of Maine's 15 un-bridged islands
• Fully matriculate at any accredited post-secondary school
• Have participated in the Mentoring, Access, and Persistence (MAP) Program
• Demonstrate unmet financial need
7. UMaine Maine Matters Program

Every Fall, the University of Maine attracts in-state undergraduates with the Maine Matters Program, which provides $2,000 to full-tuition coverage based on academic merit. Sample awards include the Presidential Scholarship, Flagship Scholarship, and Black Bear Scholarship. There's also the Maine Match Grant to math competing offers at other New England universities like UConn. Freshmen must file their admission form before February 1st for consideration.
Eligibility:
• Rank in the top 50 percent of their Maine high school class
• Maintain a minimum 3.0 GPA on a 4.0 scale
• Achieve a composite SAT score above 1120 or ACT score over 22
• Intend to matriculate full-time with 12-14 credits
8. Maureen D. Keller Undergraduate Scholarship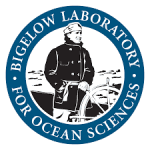 Sponsored by the Bigelow Laboratory for Ocean Sciences, the Maureen D. Keller Undergraduate Scholarship is administered by the Financial Authority of Maine (FAME) for $1,000 annually. It's designed for college-bound scientists who will attend in-state institutions, including Maine Maritime Academy. After the May 20th deadline, candidates are reviewed based on academic record, community activities, scientific passion, and economic barriers.
Eligibility:
• Legally resident in the State of Maine
• Be high school seniors or college freshmen
• Choose majors in biological, Earth, and marine sciences
• Possess a cumulative GPA of 3.0 or greater
9. Russ Casey Scholarship Fund

Named after a beloved employee of Jordan's Foods Corporation, the Russ Casey Scholarship Fund is managed by the Maine Restaurant Associates Educational Foundation (MRAEF). Three $1,000 awards are granted yearly to college-bound youth seeking entry into Maine's hospitality industry. Until April 28th, entrants can submit the required application, transcript, 300-word goals essay, and two recommendation letters to the Board of Directors in Augusta.
Eligibility:
• Attend Maine higher education institutions full-time
• Select relevant majors like culinary arts, hospitality, or restaurant management
• Demonstrate work experience in food service
• Have good academic standing with a minimum 2.0 GPA
10. Guy P. Gannett Scholarship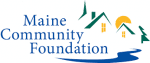 The Maine Community Foundation oversees 525 funds for over $2 million each year, including the Guy P. Gannett Scholarship for at least $5,000. The committee seeks local students with outstanding journalistic ability during their last year of secondary education. Applications must be postmarked by April 1st to qualify. Other Maine CF scholarships include the Larry Blouin Scholarship, Beth Eisen Scholarship, and Cooper E. King Memorial AFS Scholarship.
Eligibility:
• Be high school or home-schooled seniors in Maine
• Pursue bachelor's degrees in journalism or communications
• Matriculate full-time at any U.S. colleges and universities
• Intend to work in print, broadcast, or electronic media, including creative nonfiction
11. Richard H. Pierce Memorial Scholarships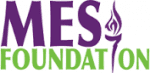 The Maine Education Services (MES) Foundation celebrates its later founder, Richard H. Pierce, who died in 2011 by providing 10 renewable $5,000 scholarships annually. Recipients are selected based on academic achievement, community contributions, financial need, and their 300-word personal statements of purpose. Students specifically from Maine's Somerset County can also benefit from the Richard H. and Scottie Pierce Family Foundation's $1,000 scholarships.
Eligibility:
• Be Maine residents entering their freshman year
• Gain admission at NEASC-accredited two- or four-year colleges
• Display motivation and perseverance to finish degree
• Maintain satisfactory progress with a 2.0 GPA or better
12. Mitchell Institute Scholarships

Founded by U.S. Senator George J. Mitchell in 1995, the Mitchell Institute has welcomed over 2,500 scholars receiving higher education in Maine. Each of the 133 annual recipients will receive four equal installments of $2,250 with $9,000 total for their first bachelor's degree. Applications must be accompanied by a Student Aid Report (SAR), recent transcript, teacher recommendation, and university acceptance letter before May 1st.
Eligibility:
• Graduating seniors at Maine public high schools
• Plan to enter accredited, four-year colleges this Fall
• Show academic potential for university-level courses
• Demonstrate community impact and volunteerism
13. Daniel E. Lambert Memorial Scholarship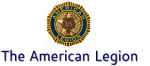 The American Legion Maine grants the Daniel E. Lambert Memorial Scholarship for $1,000 to $2,000 from Sabattus to financially needy college undergraduates. Belonging to the world's largest veterans organization, the program looks for dependents of U.S. Armed Forces members who were honorably discharged with a DD-214 form. Send an application, tax return, transcript, and two letters of recommendation before May 1st. There's also the $500 James V. Day Scholarship.
Eligibility:
• Be United States citizens and Maine residents
• Have a parent or grandparent who's a military veteran
• Demonstrate good character and patriotism
• Enroll at accredited universities or vocational schools
14. Phyllis E. Ainsworth Scholarship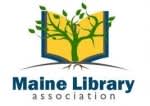 Worth $2,000, the Phyllis E. Ainsworth Scholarship is awarded by the Maine Library Association (MLA) annually to Maine residents who are pursuing career goals in librarianship. Funding helps cover graduate students' tuition, fees, room and board, and miscellaneous supplies. Completed application will feature a transcript, resume, typed essay on the importance of libraries, and three non-related recommendations. MLA members can also receive $2,000 education loans.
Eligibility:
• Enter an ALA-accredited program in library or information science
• Maintain full-time or part-time enrollment with 6+ credits
• Have completed at least one master's or PhD course
• Achieve a minimum undergraduate average of 3.0
15. AGC Maine Education Foundation Scholarships

Headquartered in Augusta, the Association General Contractors (AGC) Maine Chapter has endowed its Education Foundation to provide $500 to $2,000 scholarships since 1989. The merit- and need-based program suits future contractors who will build residences, corporate offices, industrial sites, and/or civil infrastructure. Getting selected to "Build Your Future" involves writing a brief 150-word personal essay before the April 22nd deadline.
Eligibility:
• Permanently reside within the State of Maine
• Enroll as undergraduates at accredited, in-state colleges
• Pursue construction-related majors, including engineering and building management
• Meet reasonable academic standards with "C" average or better
Affording steepening college tuition can feel as arduous as climbing Mount Katahdin. Maine universities charge an average price of $6,367 for in-state and $20,102 for out-of-state residents. Costs can rise significantly higher at private schools though. For example, Bates College in Lewiston has a total annual cost of attendance of $66,550! Free financial aid can make your degree investment more worthwhile by cutting down costs like a lumberjack. Along with these 15 scholarships for Maine, check out the NextGen Student Grant and State of Maine Grant Program.
Know of a scholarship available specifically for Maine students that we missed? Contact us.