Discover Scholarships in Kentucky
Earning scholarships for Kentucky can provide extra greenbacks for affording college in the "Bluegrass State." Located in the Upland South as America's 26th most populous state, Kentucky is inhabited by over 4.42 million people. College students may be drawn by Kentucky's heated basketball rivalries, world-famous horse racing, spicy fried chicken, and unparalleled landmarks like Mammoth Cave National Park. If so, they'll have 24 public colleges, 29 private colleges, and many online college programs in Kentucky to choose from. High-ranking options include the University of Kentucky, Murray State University, Western Kentucky University, Berea College, and Morehead State University. The U.S. News even honored the University of Louisville as the 90th best public school nationally. Wrangle up some free tuition money with the following 15 Kentucky scholarships to steer clear of mounting loan debt.
1. Women Leading Kentucky Scholarships

Sponsored by Toyota, Women Leading Kentucky is a Lexington nonprofit founded in 2000 to support visionary female business professionals prosper. Scholarships for $1,000 to $1,500 apiece are given to help educate tomorrow's industry leaders. One high school senior and one college undergraduate are chosen annually. Interested ladies should apply before February 13th by sending an unofficial transcript and 300-word essay in Word format.
Eligibility:
• Attend a Kentucky college or university this upcoming Fall
• Maintain full-time enrollment with 12+ semester hours
• Display leadership skills in campus/community activities
• Present a cumulative GPA of 3.0 or better
2. Wolfe County STEM Scholarships
Wolfe County Schools has established two scholarships for STEM higher education: the Collier Family Memorial Scholarship and Mercy International Scholarship. Each fund offers up to $3,000 for study in science, technology, engineering, and math disciplines. Priority is given to undergraduates enrolling at the University of Kentucky, Eastern Kentucky University, or Murray State University. Applications are due on April 11th with a transcript and official ACT scores.
Eligibility:
• Be graduating seniors at Wolfe County High School
• Intend to enroll full-time at accredited Kentucky colleges
• Chose STEM careers, such as geology, physics, computer science, or statistics
• Demonstrate academic excellence and commitment
3. Stephen L. Keller Scholarship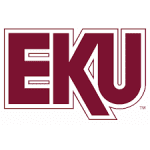 Located in Lexington, the Blue Grass Community Foundation serves Eastern Kentucky with 18 college funding opportunities, including the Stephen L. Keller Scholarship. Valued at $2,000, this program selects three undergraduates hailing from Pike, Martin, Floyd, Letcher, Knott, Perry, Johnson, Greenup, Knox, and surrounding counties. Online applications must be submitted by March 15th with a brief essay on current business/entrepreneurial opportunities.
Eligibility:
• Matriculate full-time at four-year Kentucky universities
• Declare majors in business administration, including accounting, finance, marketing, etc.
• Achieve an overall GPA of 3.0 or higher
• Demonstrate unmet financial need for tuition and fees
4. Kentucky Coal County College Completion Scholarship
The Kentucky Higher Education Assistance Authority (KHEAA) endows the Coal County College Completion Scholarship to provide up to $2,522 for public and $7,457 for private, nonprofit universities. It's intended for those residing in rural, coal-producing counties, including Henderson, Webster, Muhlenberg, Pulaski, Pike, Magoffin, and more. Applications become available on January 1st, and funds are provided on a first-come, first-served basis.
Eligibility:
• Be United States citizens and permanent Kentucky residents
• Have earned at least 60 credits in higher education
• Pursue their first bachelor's degree at least half-time
• Demonstrate financial need without being in loan default
5. KSBA First Degree College Scholarship Program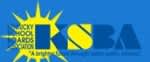 For six years, the Board of Directors of the Kentucky School Boards Association has hosted the First Degree College Scholarship Program to provide two $2,500 awards. One male and one female incoming freshman who'll be the first in their immediate family to attend college are selected annually. Students must be nominated by high school guidance counselors before November 15th for consideration. Recipients are honored at the Annual KSBA Conference luncheon.
Eligibility:
• Be college-bound Kentucky high school seniors
• Plan to attend a two- or four-year college in the United States
• Have obtained a minimum ACT reading score of 20
6. STLP Scholarships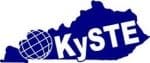 Since 1994, the Kentucky Society for Technology in Education (KySTE) has bestowed two STLP Scholarships for $1,000 apiece yearly. Additional funding is available via the Mary Grace Jaeger Scholarship and Elaine Harrison Lane Scholarship. The nomination process runs from November 14th to March 10th for high school counselors. Qualified students must also submit two recommendation letters and a list of accomplishments with STLP.
Eligibility:
• Be college-bound seniors at Kentucky high schools
• Actively participate in the Student Technology Leadership Program
• Intend to major in computer science or technology fields
• Exhibit commitment to using tech skills for positive social change
7. Robert E. (Bobby) Thomas Memorial Scholarship

The Kentucky Sheriffs' Association in Elizabethtown created the Robert E. (Bobby) Thomas Memorial Scholarship in 2000 to honor the late Hardin County Sheriff. Each year, $5,000 is divided equally among five recipients who are pursuing collegiate education. Preference is given to students interested in law enforcement or the legal dependents of police officers. Applications must arrive by August 15th with a 300-word personal essay about candidates' aspirations.
Eligibility:
• Legally reside in Kentucky as high school seniors
• Be accepted into an accredited college or vocational school
• Maintain a minimum "C" average (GPA of 2.0)
• Exhibit good citizenship and leadership ability
8. Kids' Chance of Kentucky Scholarship

Worth up to $6,000 per semester, the Kids' Chance of Kentucky Scholarship is sponsored by the Kentucky Safety & Health Network (KSHN). Funding helps the natural, adopted, and step-children of Bluegrass State workers who were killed or permanently injured on-the-job. Academic merit, need, and community service activities are all considered. The application is accepted on April 15th for Fall and October 30th for Spring.
Eligibility:
• Qualify for benefits under the Kentucky Workers' Compensation Act
• Be between the ages of 16 and 25 years old
• Attend two- or four-year post-secondary schools
• Exhibit substantial need for financial assistance
9. Loren Richards Elder Care Scholarship

Another of the Blue Grass Community Foundation's (BGCF) undergraduate funds is the Loren Richards Elder Care Scholarship, which grants $2,000 annually. Students who are preparing for careers with older adults by studying nursing, gerontology, public health, human services, social work, and related majors could apply. Access the online application before March 15th to submit a transcript and essay response. Preference is given to non-traditional, first-generation, and transfer students from community colleges.
Eligibility:
• Enroll full-time as juniors or seniors at accredited colleges
• Legally reside in Eastern Kentucky for 12+ months
• Possess a cumulative GPA of 2.5 or higher
• Intend to provide compassionate elderly care in long-term treatment facilities
10. William Tolbert Whittenberg Scholarship

Kentucky's Fund for the Arts initiated the William Tolbert Whittenberg Scholarship in 1987 to support gifted artists specializing in theatrical stage performance. Recipients obtain $1,000 to $5,000 once to cover college tuition, drama workshops, and theatre apprenticeships. Funding can't be applied toward purchasing equipment or instruments though. Until April 10th, suitable applicants can submit two recommendation letters and a career goals essay online.
Eligibility:
• Live within the Kentuckiana region, including Louisville and Evansville
• Be between the ages of 16 and 20 years old
• Pursue advanced professional training in the performing arts
• Have actively participated in their school's theatrical productions
11. Kentucky Federation of Republic Women Scholarship

Based in Benton, the Kentucky Federation of Republic Women gifts one $1,000 scholarship annually to young ladies actively involved in politics, particularly the Republican Party. College-bound applicants who've participated in the KFRW's Legislative Day, Wreaths Across America, and other events should apply. The chairman expects applications to arrive by April 1st. Don't forget to attach a transcript, two recommendations, and 500-word essay about a Republican woman you admire.
Eligibility:
• Be registered to vote as Republicans
• Graduate from a Kentucky high school this Spring
• Plan to attend an accredited in-state, nonprofit college
• Show dedication to civic engagement and service
12. KFB Young Farmer Scholarship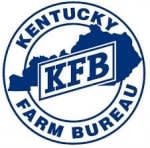 The Kentucky Farm Bureau (KFB) in Louisville offers the Young Farmer Scholarship for $1,000 to $2,000 for young members between 18 to 35 years old. Funding rewards undergraduates who have been involved in production agriculture. Applications must be postmarked by April 28th with a 300-word essay titled "Why I'm Pursuing a College Education." Also consider the $1,000 Louis F. Ison Memorial Scholarship and $1,500 Women's Educational Grant.
Eligibility:
• Be college upperclassmen with sophomore-senior status
• Attend an accredited, four-year Kentucky university
• Major in agriculture, agribusiness, agronomy, food science, horticulture, or similar fields
• Enroll full-time with 12+ credits and a minimum 2.5 GPA
13. Pat R. Caniff Scholarship Trust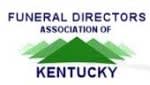 The Funeral Directors Association of Kentucky (FDAKy) in Frankfort created the Pat R. Caniff Scholarship Trust to bestow two $5,000 awards per year. Financial support helps afford attending mortuary schools in-state, such as Mid-America College of Funeral Service and Southeast Kentucky Community & Technical College. Recipients who drop out are required to repay the scholarship money. Interested students should submit a written request for the application.
Eligibility:
• Hold a high school diploma or GED certificate
• Reside in Kentucky for at least two consecutive years
• Pursue licensure as a funeral director or embalmer
• Be convening the third quarter/semester of school
14. Madison County A.S.A.P Scholarship

Valued at $500, the Madison County Agency for Substance Abuse Policy (A.S.A.P) Board offers one annual scholarship to college-bound students who've helped prevent addiction in their schools. It's reserved for Kentuckians graduating from Madison Southern High School, Madison Central High School, Model Laboratory, and Berea Community High School. Paper applications must be returned to students' guidance counselor before May 8th. Attach a 250-word essay about your personal experience with drugs or alcohol.
Eligibility:
• Be entering accredited, two- or four-year Kentucky colleges
• Exhibit academic achievement with a minimum 2.5 GPA
• Show involvement in community activities for drug and alcohol use prevention
15. Democratic Woman's Club of Kentucky Scholarship

Politically involved high schoolers on the "left wing" could qualify for the Democratic Woman's Club of Kentucky Scholarship and $1,000 for college. Male and female seniors who support the Democratic Party should apply before the March 1st deadline. Applications must include an official transcript, ACT score, resume of activities, and one-page essay on students' political views. Finalists must prepare a four-minute speech for the DWCK Annual Convention.
Eligibility:
• Plan to attend accredited Kentucky higher learning institutions
• Excel with a minimum 3.0 grade point average
• Be registered to vote as Democrats
• Demonstrate civic leadership in political clubs and activities
Kentucky has achieved one of the United States' best high school graduation rates at 87.5 percent. Rising college tuition can discourage graduates in rural Appalachia from pursuing higher education though. On average, studying in Kentucky costs $5,442 in-state and $17,561 out-of-state each year. Some schools are upping the ante further too. For example, tuition and fees at Bellarmine University are now $40,350 annually. When you find gaps in your financial aid package, gallop toward these 15 best scholarships for Kentucky to inexpensively reach your degree's finish line.
Know of a scholarship available specifically for Kentucky students? Contact us.
Jump to top