Discover Kansas Best Scholarships
The future is bright for the Sunflower State, as there is an array of opportunities for students to access scholarships for Kansas to complete their higher education. Kansas Universities and Colleges online or in person offer a variety of options for those who live and study in Kansas. Often known as the "breadbasket of the country" and for its role in the Wizard of Oz, Kansas is also home to numerous top rated colleges and universities. If you are a student looking to attend college in Kansas, check out the 15 best Kansas scholarships and apply online today.
1. Capitol Federal Education Scholarships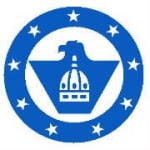 Eligibility
-High school graduates from Capitol Federal market areas
-Enrolled as a business student
-Minimum high school grade point average of 3.35
Capitol Federal provides grants through the Capitol Federal Foundation for students pursuing business programs at various institutions including Emporia State University, Kansas City Kansas Community College, Johnson County Community College, Wichita State University, and Kansas State University. The scholarships are awarded in sum every year and they are renewable to students. Through its education foundation, Capitol Federal also grants scholarships through the athletic departments of Washburn University and the University of Kansas.
2. The University of Kansas Scholarships

Eligibility
-Minimum GPA requirements depending on the scholarship, ranging from 3.25 to 3.85
-Minimum ACT or SAT scores depending on the scholarship, ranging from 22 or 1100 to 32 or 1450
The University of Kansas offers various renewable scholarship opportunities for incoming freshmen. The Scholarships are divided into simple names and students must file the FAFSA by specific deadlines. The Chancellor awards $5,000 per year, up to $20,000. Traditions grants $4,000 annually or $16,000 total. Crimson and Blue $2,000 per year or up to $8,000. Rock Chalk $1,000 annually or $4,000 total. Jayhawk $1,000 per year or $4,000 total. KU Pell Advantage up to $10,491 per year and $41,964 total with a combination of scholarships and grants. The University of Kansas also offers a National Merit Finalist, National Hispanic Scholar scholarship, which grants $10,000 per year or up to $40,000.
3. Dan L. Meisinger Sr. Memorial Learn to Fly Scholarship

Eligibility
-Current enrollment in an aviation program
-Average grade point average of a "B" or higher
-Recommendation from an aviation professional
-Preference given to Kansas, Illinois, or Missouri residents
The Dan L. Meisinger Sr. Memorial Learn to Fly Scholarship was created in the honor and memory of Dan L. Meisinger Sr, who spent 63 years in aviation and founded Executive Beechcraft. The scholarship provides funding for an annual initial or primary flight training program, equaling $2,500. Scholarship recipients are contacted in writing and then announced publicly in publications, like the Aviation Business Journal.
4. The Elberta Harris Scholarship
Eligibility
-Graduate from a high school in Johnson County
-Plan to pursue a degree in elementary or secondary education
-Minimum cumulative GPA of 3.0
-Strong community service record
Elberta Harris donated more than $1 million to Emporia State University to help support students pursuing teaching degrees. This funding is Emporia State University's largest single endowed scholarship. The scholarship is automatically renewed annually as long as the individual maintains a 3.0 cumulative GPA or above, continuously completes a minimum of 12 credit hours every semester, and successfully completes courses working towards an education degree. Freshmen awards can be renewed up to three times and transfer and continuing students are renewed based on class standing.
5. Kansas State Scholarships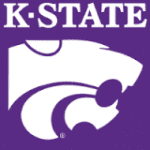 Eligibility
-Requirements vary by type of scholarship: minimum GPA varies from 3.0 to 3.85. Majority of scholarships require a minimum of 3.5 Kansas State GPA for renewal.
Kansas State University grants $29 million in scholarships every year. The scholarships are based on academics, leadership, financial need, activities and service. Students are granted only one academic or leadership scholarship. Majority of scholarships are renewable over four years. The academic scholarships include: Putnam Scholarship, Foundation Plus Scholarship, Foundation Scholarship, and Fairchild Award. The leadership scholarships include: Leadership Scholarship, Medallion Scholarship, Achievement Award, and Activity Scholarship. The Presidential Scholarship is a selective interview program.
6. Gregory Fleming Memorial Scholarship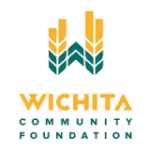 Eligibility
-Graduating senior at Mulvane High School
-Demonstrated the ability to overcome an academic, social, or cultural issue during the school years.
-Drive for life as shown through participation in school, church, or community activities.
The Gregory Fleming Memorial Scholarship is intended to assist an individual who has overcome a significant obstacle during their elementary, middle, or secondary school years. One $500 scholarship is granted per year to graduating senior for use for their first year of higher education. The scholarship is funded by the Wichita Community Foundation.
7. Kansas Nursing Service Scholarship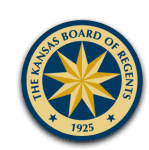 Eligibility
-Acceptance to a nursing program in Kansas
-Enrollment in at least 12 credit hours
-Signed agreement
The Kansas Nursing Service Scholarship was created to promote enrollment in nursing programs in Kansas. The sponsor pays partial funding, from $1,000 to half of the scholarship, and grants employment after licensure of the individual and the State of Kansas pays the remaining balance. Recipients must sign an agreement to practice nursing for the sponsor for one year for every year received the scholarship. Individuals enrolled in a licensed practical nursing program are eligible for up to $2,500 every school year and those enrolled in registered nursing program are eligible for up to $3,500 every school year.
8. Kansas Teacher Service Scholarship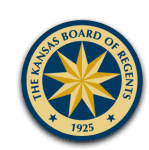 Eligibility
-Kansas resident
-Enrolled in a postsecondary institution
-Enrolled in a program that grants teaching licensure in a recognized in-demand area or underserved geographical area or currently licensed as a teacher completed courses leading to endorsement in an in-demand area or teach in an underserved area
The Kansas Teacher Service Scholarship is based on merit and it is a service oriented program that offers financial help to students pursuing bachelor's degrees in teaching and licensed teachers enrolled in endorsement programs in in-demand areas or master's degrees in hard-to-fill disciplines. Individuals receiving the scholarship must sign an agreement to teach for one year in Kansas for every year the assistance is received. Recipients are able to receive the funding for up to ten semesters, including undergraduate and graduate courses. The award amount is up to $5,514 for the first year. The award then varies by amount of credit hours per semester.
9. Kansas Initiative for New Dentists (KIND)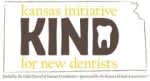 Eligibility
-Completely trained and licensed dentists or dental students
-Commitment to service in rural or underserved areas
-Access to dental educational or anticipated startup costs with establishing a new practice
The Kansas Initiative for New Dentists program is a collaborative program between the Delta Dental of Kansas Foundation, the Kansas Dental Association, and the Kansas Dental Charitable Foundation. This collaboration works with communities in creating dental services for rural and underserved areas in the state. The KIND Scholarship provides up to $25,000 per year for dental students. The KIND Loan Repayment pays back up to $50,000 in dental education loans over a three year period. In return for both the scholarship and loan repayment, recipients must agree to practice in a designated shortage area. For the maximum scholarship amount, recipients must agree to five years of practice.
10. ARRL The Irving W. Cook Scholarship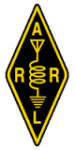 Eligibility
-Resident of Kansas
-Hold an active Amateur Radio License
-Bachelor's degree or above in electronics, communications, or related areas
The American Radio Relay League(ARRL) The Irving W. Cook Scholarship is intended for eligible radio amateurs seeking to complete higher education. It offers one award every year. The award amount is $1,000 and it is non-renewable. The award can be used for any undergraduate or graduate study in related areas.
11. The Walter S. and Evan C. Jones Foundation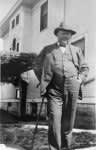 Eligibility
-U.S. citizen and current resident of Coffey, Lyon, or Osage County
-Must have resided in the above counties for at least one year immediately before applying for assistance
-Must enroll in only one accredited college or university
-Must enroll in at least 12 credit hours
The Walter S. and Evan C. Jones Foundation offers assistance with education costs to students in financial need. It is open to students of all ages and paid directly to the chosen institution. Students can receive the grant for a maximum of eight semesters, fall and spring only. The grant is awarded annually and a new application is required every year and the amounts vary. The grant also pays for up to $1,000 per year for books.
12. Tortoise Young Enterpreneurs Scholarship
Eligibility
-Permanent resident of Kansas or Missouri enrolled or plans to enroll on a full-time basis in a program that leads to a bachelor's degree
-Non-resident seeking to enroll as a full-time bachelor's degree student at an accredited college or university in Kansas or Missouri
-Minimum GPA of 3.3 and minimum ACT score of 24 or SAT score of 1680 or above
The Tortoise Young Entrepreneurs Scholarship was created to promote the next generation of inquisitive, determined, and enthusiastic entrepreneurs. It is intended to give three deserving students an advantage in their academic careers. It hopes these students will develop a strong entrepreneurial outlook to create or support companies that produce cutting edge methods, products, and solutions. The first place is granted $3,000, second place $2,000, and third place $1,000. The rewards are non-renewable.
13. Wichita State University Scholarships
Eligibility
-Incoming high school seniors or transfer students with full acceptance to Wichita State University
-Minimum GPA of 3.25
-Minimum ACT score of 22 or SAT score of 1,100
-Ranked top 50th percentile of high school graduating class
Wichita State University offers Merit Scholarships for incoming freshmen and transfer students. The scholarships award funding on a yearly basis for up to four years. The WSU Freshman Merit Scholarships grant up to $16,000 total for Kansas residents and $24,000 for non-residents. The Transfer Merit Scholarships award amounts are based on GPA. Students with a 3.5 to 4.0 GPA are awarded $6,000 and those with 3.25 to 3.49 are awarded $4,000.
14. Fort Hayes State University Scholarship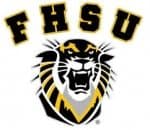 Eligibility
-High school diploma or GED
-Completion of the ACT or SAT examinations
-Enrolled full-time in an undergraduate or graduate program
-Additional requirements vary by individual scholarship
Fort Hayes State University offers various scholarships for both undergraduate and graduate students. The freshman scholarships include Presidential Award of Distinction, University Scholar Award, Hays City Scholar Award, Traditions Scholar Awards, and Academic Opportunity Award. The awards are granted on a yearly basis and range from $500 to $3,500 per year.
15. Jubilee Scholarship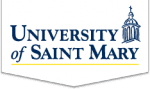 Eligibility
-Cumulative high school GPA of 3.7 or higher
-Minimum ACT score of 26
-Ranked in the top 10 percent of graduating high school class
-Full-time residential student
The University of Saint Mary offers the Jubilee Scholarship for top academic students. It is a full-tuition grant that is funded by the Sisters of Charity of Leavenworth. The scholarship is granted each academic year to incoming freshmen and is awarded to the most promising candidates.
Know of a scholarship available specifically for Kansas students that we missed? Contact us.