Earn a Connecticut Scholarship
Signing applications for scholarships in Connecticut can lead to collegiate success in the "Constitution State." Positioned in southern New England, Connecticut is America's fourth most densely populated state with 3.59 million inhabitants. Since establishing Litchfield Law School as the country's first law school in 1773, Connecticut has been a higher education leader. Students can select from 23 public, 19 private colleges, and many online programs with ideal proximity to New York City. Whether you're searching for a maritime college like the United States Coast Guard Academy, liberal arts school like Trinity College, Ivy League member like Yale University, or distance learning provider like Post University, Connecticut has top-notch options. The U.S. News even recognized the University of Connecticut as the 60th best nationally. Find the financial footing you need to afford college by perusing these Connecticut scholarships.
1. Connecticut SPJ Scholarship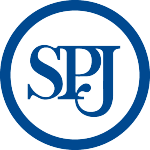 The Connecticut Society of Professional Journalists (SPJ) Foundation has funded the Bob Eddy Scholarship since 2014 to grant one $2,500, one $1,500, and two $1,000 awards yearly. It's designed to support media majors attending Connecticut universities and Connecticut residents attending any U.S. college. Before April 15th, interested students must submit a registrar-signed transcript, PDFs of journalistic work, and a 500-word essay about a captivating current event.
Eligibility:
• Be entering the junior or senior year this Fall
• Declare a major in journalism, broadcasting, communications, or related fields
• Have journalist experience with media organizations
• Maintain good academics with a minimum 2.5 GPA
2. Roberta B. Willis Scholarship

The Connecticut Office of Higher Education (CTOHE) recently renamed the Governor's Scholarship the Roberta B. Willis Scholarship to honor her tireless legislative tenure. The merit- and need-based program will provide up to $5,250 for four-year and $4,650 for two-year college degrees. Connecticut residents can apply through their in-state high school guidance office until February 15th with proper FAFSA documentation.
Eligibility:
• Matriculate full-time at a Connecticut public or nonprofit college
• Have an allowable Expected Family Contribution (EFC)
• Rank in the top 20 percent of their graduating class
• Achieve a minimum SAT score of 1210 or ACT score of 27
3. Tina E. Yeh Community Service Fellowship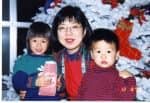 Through the Association of Asian American Yale Alumni (AAAYA), the Tina E. Yeh Community Service Fellowship is gifted in memory of an alumna who was tragically killed in a plane crash at Taipei's Chiang Kaishek Airport. This $3,000 award helps undergraduates and post-graduates in Connecticut who will work at least 10 weeks at a nonprofit serving Asian Americans. Applications and the required 500-word service proposal must arrive by February 15th.
Eligibility:
• Have at least 50 percent Asian ethnic heritage
• Attend Yale University full-time or part-time
• Qualify for financial assistance
• Display outstanding leadership skills
4. Tabor Foundation Fund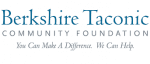 Ranging from $1,000 to $4,000, the Tabor Foundation Fund is administered under the Berkshire Taconic Community Foundation (BTCF). Residents of northeast Dutchess and northwest Litchfield counties who have a passion for allied health disciplines should apply before June 30th. Preference is given to applicants taking care of dependent family members during school. Students could also apply for 40+ other scholarships, including the $25,000 Margaret Derwin Scholarship.
Eligibility:
• Legally reside in Connecticut from Kent to Salisbury
• Intend to enroll at least half-time at accredited colleges
• Choose healthcare majors, including nursing, pharmacy, and dental hygiene
• Exhibit potential to move forward for healthcare qualifications
5. Federated Garden Clubs of Connecticut Scholarship

Established in 1982, the Federated Garden Clubs of Connecticut in Branford offers an annual $1,500 scholarship. Students hailing from the Nutmeg State who are studying agronomy, botany, conservation, floriculture, forestry, horticulture, landscape design, plant biology, or related majors would qualify. The scholarship chairman requires sending a transcript, one-page personal statement, resume of activities, and three recommendations by July 1st.
Eligibility:
• Be legal U.S. residents with Connecticut driver's license
• Attain at least junior status with 60+ college credits
• Pursue a bachelor's or master's degree for horticulture-related careers
• Carry a minimum grade point average of 3.0 (on 4.0 scale)
6. Connecticut Community Foundation Scholarships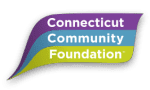 Located in Waterbury, the Connecticut Community Foundation (ConnCF) offers 47 scholarships ranging from $500 to $3,000 or more for local college-bound residents. First-time applicants can apply until March 15th, but re-applicants must submit the online application before February 15th. Each fund has varying criteria to follow. For example, the Barbara M. Southworth Scholarship is for Bridgewater and Brookfield students pursuing elementary education.
Eligibility:
• Live in the 21-town service area of Beacon Falls, Bethlehem, Bridgewater, Cheshire, Goshen, Litchfield, Middlebury, Morris, Naugatuck, New Milford, Oxford, Prospect, Roxbury, Southbury, Thomaston, Warren, Washington, Waterbury, Watertown, Wolcott, or Woodbury
• Plan to attend a U.S. college full-time for one's first associate or bachelor's degree
7. Connecticut Rising Junior Accounting Scholarship

Worth $5,000, the Connecticut Rising Junior Accounting Scholarship is offered by the Connecticut Certified Public Accountant (CTCPA) Society annually. The renewable award assists second-year students who will enter their junior year or transfer from a community college to a four-year university. Three recipients are selected after the application deadline on April 15th. Students could also pursue the Frank Frago Community Service Scholarship or Candidate's Scholarship.
Eligibility:
• Attend an accredited business school full-time with an accounting major
• Have successfully passed at least 60 lower-division credits
• Intend to complete the 150-hour requirement for CPA certification
• Showcase academic merit with a cumulative GPA above 3.0
8. Carter Mario Injury Lawyers' Scholarship Program

As a premier legal firm in Milford founded in 1989, Carter Mario Injury Lawyers donates $20 of their attorney's fee from each case to a scholarship program. Annually, the CarterCares Banquet rewards six outstanding high school seniors with $2,000 to pursue higher education. Before March 25th, entrants must prepare an essay, video, song, drawing, or other creative work featuring a nonprofit organization they're passionate about.
Eligibility:
• Attend a public or private high school in Connecticut
• Be accepted into a four-year college for Fall enrollment
• Display exemplary dedication to community involvement
• Graduate with a minimum overall GPA of 2.5
9. Connecticut Library Association Scholarships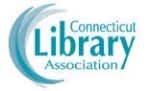 Student members of the Connecticut Library Association (CLA) could qualify for the two $2,000 scholarships gifted to MLS and MLIS students each year. Applications along with proof of acceptance, an official transcript, resume of library experience, and 1,000-word career goals essay must be postmarked by March 18th. Selected future librarians also receive complimentary one-day registration for the CLA Annual Conference in Groton.
Eligibility:
• Finish a baccalaureate degree with good academic standing
• Enroll in an ALA-accredited Master of Library Science program
• Reside in Connecticut or be employed by a Connecticut library
• Exhibit the characteristics requisite for librarianship
10. Connecticut Architecture Foundation Scholarships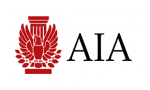 Initiated in 1978, the Connecticut Chapter of the American Institute of Architects (AIA) awards two scholarships for $1,200 to $5,000 annually. The Charles DuBose Scholarship honors the chairman of DuBose Associates, Inc. who designed Hartford's Constitution Plaza. The Suzanne Sheng Fund Scholarship remembers the architect working with James Lawler, FAIA. Applications must be received no later than April 21st. Preference may be given to students at Cornell University, University of Pennsylvania, and Georgia Institute of Technology.
Eligibility:
• Legally reside within Connecticut
• Attend any NAAB-accredited school in America
• Pursue a bachelor's or master's degree in architecture
• Display exemplary talent through one submitted design
11. Win Cash for Class Scholarship Program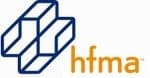 The Connecticut Chapter of the Healthcare Financial Management Association (HFMA) hosts the Win Cash for Class Scholarship Program yearly. First-place winners receive $4,000, free chapter membership, and a one-year subscription to Healthcare Financial Management magazine. The second-place winner also claims a $1,000 prize. Before the September 9th deadline, interested entrants must submit a college-level essay on the financial aspects of a current healthcare dilemma.
Eligibility:
• Attend an accredited university in Connecticut full-time/part-time
• Be Connecticut HFMA members or immediate family members
• Pursue a healthcare management, business, finance, or accounting degree
• Provide endorsements from financial management faculty
Scholarship Website
12. Alma Exley Scholarship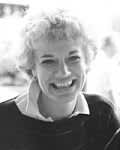 Administered by the Community Foundation of Greater New Britain, the Alma Exley Scholarship honors the lifelong educator who advocated for children of color until her untimely death in 1995. This $5,000 one-time award supports African American, Asian American, Pacific Islander, Hispanic, American Indian, and Alaskan Native students interested in public school teaching. The application and two letters of reference must be mailed before October 31st. Previous scholars attend the University of Connecticut, Southern Connecticut State University, and more.
Eligibility:
• Be admitted into an accredited teacher preparation program
• Enter the junior or senior year, or pursue a master's degree
• Have passed at least one Connecticut Praxis exam
13. Minority Nursing and Allied Health Scholarship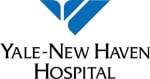 Yale-New Haven Hospital started the Minority Nursing and Allied Health Scholarship to present $2,000 annually to students of color pursuing healthcare professions. Four-year scholarships fund study in nursing, pharmacy, respiratory therapy, diagnostic medical sonography, occupational therapy, nuclear medicine technology, and allied fields. After March 3rd, the committee selects five recipients based on academic merit, leadership potential, healthcare experience, and aspirations.
Eligibility:
• Reside in Greater New Haven, including Guilford and Orange
• Enroll full-time in healthcare training for the entire upcoming year
• Self-identify as Black, Asian, Hispanic, or Native American
• Maintain satisfactory progress with a minimum 2.5 GPA
14. Rotary Club of Salisbury Scholarship Programs

Devoted to "Service Above Self," the Rotary Club of Salisbury has created three scholarship programs to support post-secondary study. One traditional award is for college-bound high school seniors. The Welcome Home award is for students pursuing vocational training to enter the workforce immediately. The Back to School for Better Health award helps healthcare professionals return to college for advancement. Applications are accepted until May 15th.
Eligibility:
• Be graduating high school or earning the GED equivalent
• Reside within Salisbury or surrounding Litchfield County
• Enroll full-time at an accredited college or trade school this Fall
• Show active involvement in extra-curricular clubs or service
15. New Haven Promise Scholarship

Deemed the "Passport to Promise," New Haven Promise is sponsored by Wells Fargo to offer 20 one-time $1,000 scholarships. After the freshman year, Passport recipients could be eligible for full tuition coverage in subsequent study with a college GPA above 2.0. Connecticuters who've shown resource-seeking skills to improve their grades throughout high school will qualify. Before March 31st, complete applications with a 350-word essay on academic strengths and challenges are due.
Eligibility:
• Have attended a New Haven public school for grades 9-12
• Demonstrate great civic behavior with 40+ community service hours
• Show 90 percent attendance or better (no more than 72 absences)
• Possess a cumulative weighted GPA between 2.5 and 2.99
Connecticut has the United States' second largest income disparity, so financial need can be college barrier for a significant percentage of Nutmeggers. Tuition costs currently average $6,171 in-state and $22,444 out-of-state for Connecticut colleges. Private, nonprofit schools can raise costs considerably though. In fact, Wesleyan University in Middletown charged $50,312 for full-time tuition in 2016. When federal financial aid isn't enough, look toward state-funded resources that won't need to be repaid. Consider these 15 best scholarships in Connecticut to relieve monetary worries throughout your schooling.
Know of a scholarship available specifically for Connecticut students that we missed? Contact us.