Scholarships for Colorado
Reeling in scholarships for Colorado Colleges and Universities online or in person can help college-bound graduates afford the cost of studying "Where the Columbines Grow." Positioned in the Southern Rockies, Colorado is the country's eighth most extensive state and home to 5.4 million. Outdoor adventurists adore spending 4+ years surrounded by Colorado's natural beauty, such as Pikes Peak, Garden of the Gods, and the Mesa Verde. Since General Palmer founded Colorado College in 1874, the state's higher education system has grown to 30 public and 17 private schools. Whether you prefer a large research institute like the University of Northern Colorado or quaint liberal arts school like Fort Lewis College, you'll find a first-rate fit here. In fact, the University of Colorado Boulder was named America's 38th top public college by the U.S. News. Capitalize on available scholarships in Colorado to reduce your degree's financial burden.
1. Celebrate the West Art Competition

The Western Governors' Association (WGA) started the Celebrate the West Art Competition to support visual artists living in 19 states, including Colorado. One Grand Prize winner receives $1,000, one Second Place winner earns $500, and other finalists claim $200 each. To enter, students must submit an original two-dimensional art piece inspired by their state's landmarks or culture. Judges will accept submissions in Denver until April 30th.
Eligibility
• Be high school students in grades 9-12
• Legally reside in any WGA member state
• Show artistic inspiration from the Western U.S.
• Intend to pursue post-secondary education
2. CSF Fiesta Queen Scholarship and Pageant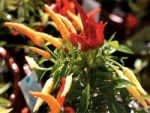 The Colorado State Fair established the Fiesta Pageant in 1966 to celebrate the state's Hispanic culture. Annually, young unmarried Latina women between 18 and 22 years old compete for the coveted Fiesta Queen Scholarship, which is worth $2,500. First attendants receive $1,250 and second attendants win $1,000 too. The Pageant will take place in July at Colorado State University-Pueblo.
Eligibility
• Have resided in Colorado for at least six months
• Be United States citizens or eligible non-citizens
• Attend any Colorado higher learning institution
• Maintain a minimum grade point average of 3.0
3. MCA Failure Fair Scholarships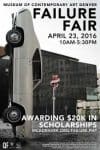 The Museum of Contemporary Art (MCA) Denver grants its Failure Fair Scholarships to young Coloradoans who submit an innovative, risk-taking creative project. High schoolers are asked to present a drawing, painting, sculpture, dance, theatrical production, or musical composition with a 500-word essay description of the fantastical idea. Proposals are received from February 17th through March 20th. Finalists will receive scholarships from $500 to $10,000.
Eligibility
• Be seniors at Colorado high schools
• Plan to attend accredited four-year colleges
• Exhibit artistic creativity and willingness to risk failure
• Have academic merit with a 2.5 GPA or higher
4. MGMA Western Section Scholarship

Coloradoans interested in the medical practice management field could benefit from the MGMA Western Section Scholarship, one of 10 funds coordinated by the American College of Medical Practice Executives (ACMPE). Undergraduate and graduate students stepping outside traditional clinical-related professions for administration could win up to $5,000. Before May 1st, entrants need to submit a brief narrative, resume, transcript, and three recommendations.
Eligibility
• Attend accredited colleges in 13 Western states
• Have current, dues-paying MGMA membership
• Major in health administration, business, management, or public health
• Present a sound academic record with a 3.0 GPA or better
5. Burg Simpson College Scholarship Program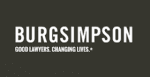 As a premier law firm in Denver, Burg Simpson initiated a College Scholarship Program that awards one $2,500 and nine $1,000 awards yearly. College-bound high schoolers are encouraged to submit an original 1,500-word essay for the competition. Essay topics must center on how the civil jury system protects American rights and liberties. Properly formatting a bibliography with at least four trusted sources is required.
Eligibility
• Be seniors at accredited Colorado high schools
• Intend to pursue a two- or four-year college degree
• Exhibit a commitment to community service
• Not infringe upon copyright laws
6. Partner Colorado Foundation Scholarships
Located in Arvada, the Partner Colorado Credit Union strives to support financially needy youth through its charitable foundation. Scholarships offer at least $1,000 to high school seniors, college undergraduates, or graduate students from the "Centennial State." Completed applications with a FAFSA form must be postmarked by March 31st to qualify. Selection is need-based, but academic merit and extra-curricular involvement are considered.
Eligibility
• Principally reside in the State of Colorado
• Be between 17 and 40 years old
• Attend college full-time with 9+ credits per term
• Maintain satisfactory academic progress with minimum 2.0 GPA
7. Charles W. Margolf Higher Education Scholarship

The Rocky Mountain Coal Mining Institute (RMCMI) founded the Charles W. Margolf Higher Education Scholarship in 2009 to present $2,750. Graduate students from Arizona, Colorado, Montana, New Mexico, North Dakota, Texas, Utah, and Wyoming may apply. Funding is designed to help individuals' advancement in the coal mining industry. Until February 1st, interested candidates may submit a 150-word autobiography, resume, and three references.
Eligibility
• Be accepted into accredited master's or doctoral programs
• Have U.S. citizenship or permanent residency status
• Focus academics in mineral resources, engineering, or geology
• Already have won RMCMI scholarships as undergraduates
8. Stephen T. Marchello Scholarship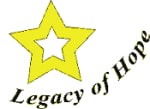 The Stephen T. Marchello Scholarship Foundation was created in 1999 by two grieving parents who lost their hockey fanatic son to Ewing's sarcoma. Scholarships award $1,000 to college-bound seniors who've overcome a cancer diagnosis. The committee requires applicants to submit a transcript, ACT/SAT scores, medical verification, and a 500-word essay describing how cancer developed their character before March 15th. Survivors may also receive the American Cancer Society's Great West Division Scholarship.
Eligibility
• Be current year high school graduates
• Permanently reside in Colorado or Montana
• Have survived any childhood cancer
• Pursue four-year undergraduate education
9. Bradley D. Gendron Memorial Scholarship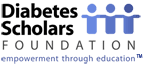 Valued at $1,000, the Bradley D. Gendron Memorial Scholarship is awarded by the Diabetes Scholars Foundation annually. High school seniors who've successfully managed living with diabetes could use funding at any accredited four-year university or technical school. The merit-based scholarship accepts qualified applications until midnight on April 15th. Individuals specifically studying business should consider the Nicky Randazzo Scholarship.
Eligibility
• Be full-time incoming freshmen this Fall
• Have been diagnosed with type 1 diabetes
• Reside in Colorado for at least 12 months
• Show active involvement in the diabetes community
10. Pinnacol Foundation Scholarship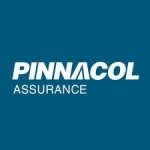 Pinnacol Assurance was founded in 1915 under the Colorado Workers' Compensation Act as the state's largest workplace insurance provider. The Foundation awards over $380,000 yearly to scholarship recipients who're the natural or adopted children of employees killed or permanently disabled in compensable workplace accidents. Before their 25th birthday and the April 15th deadline, candidates should submit their parent's General Admission of Liability.
Eligibility
• Possess a high school diploma or GED
• Hold legal or DACA status in the United States
• Intend to enroll full-time at regionally accredited colleges
• Sustain a minimum overall GPA of 2.0
11. Belle M. Loustalet Memorial Nursing Scholarships

The North Colorado Medical Center Foundation offers two Belle M. Loustalet Memorial Nursing Scholarships annually for $3,750 each. They're designed for NCMC employees who are furthering their nursing education at an accredited Colorado institution. Until March 17th, the paper application is accepted with a resume, transcript, letter of reference, and typed essay of healthcare career goals. The Greeley Hospital offers 11 other scholarships like the Certified Surgical Tech Scholarship too.
Eligibility
• Be citizens of the United States of America
• Pursue an associate or bachelor's degree in nursing
• Intend to become registered nurses (RNs)
12. Daniels Scholarship Program

The Daniels Scholarship Program has distributed nearly $138 million to college undergraduates who demonstrate exceptional character. Scholars from Colorado, New Mexico, Utah, and Wyoming receive unique amounts based on their Expected Family Contribution (EFC). Students also earn a laptop, career mentoring, and online Daniels Fund Enrichment workshops. The application period runs from September 30th to November 30th.
Eligibility
• Be graduating high school seniors
• Achieve a minimum ACT score of 17 or SAT score of 840
• Pursue a four-year bachelor's degree in the U.S.
• Showcase leadership potential in community service
• Meet the minimum GPA requirement of 2.0
13. Credit Union of Colorado Foundation Scholarships

Partnered with Happel Associates, the Credit Union of Colorado Foundation sponsors 10 annual scholarships for $5,000 apiece. An additional three $1,500 scholarships are presented for students enrolling in the 13-site Colorado Community College System. CUOFCO members residing in Colorado could earn these renewable awards to fulfill financial aid gaps each May. Writing a two-page essay highlighting your aspirations in higher education is mandatory.
Eligibility
• Be enrolled undergraduates with 12+ credits
• Register at accredited U.S. colleges and universities
• Demonstrate active community service efforts
• Carry a minimum cumulative GPA of 3.5
14. ACEC Colorado Scholarships
Each year, the American Council of Engineering Companies (ACEC) of Colorado endows over $30,000 in scholarships for bright, young engineers. Upper-division engineering majors entering their junior, senior, or fifth year could receive one of five funds, such as the Sandy Donnel Memorial Scholarship. Coordinators in Denver accept applications through January 22nd, so submit an official transcript, engineering faculty recommendation, and 500-word essay.
Eligibility
• Pursue an ABET-accredited bachelor's degree in engineering
• Maintain full-time enrollment at Colorado universities
• Show genuine interest in the consulting engineering profession
• Have attained relevant work experience in the last three years
15. Ruth Henderson Memorial Scholarship Fund

The Community Foundation of Northern Colorado implemented the Ruth Henderson Memorial Scholarship to honor her lifelong teaching career. The $1,000, need-based fund supports high school seniors from Colorado's Morgan, Washington, Logan, Yuma, Phillips, and Sedgwick counties in the Eastern Plains. Preference is given to students focusing their post-secondary pursuits in education majors. Online applications can be uploaded until February 15th for consideration.
Eligibility
• Have earned a high school diploma or GED
• Intend to maintain a 12-credit courseload at Colorado colleges
• Provide proof of a cumulative GPA above 3.0
• Demonstrate financial need but not Pell Grant eligibility
Attending college in the "Centennial State" can be a costly endeavor. For the 2015-16 academic year, the average tuition bill cost $5,995 for Colorado residents and $16,077 for non-residents. It's not uncommon for the dollar signs to rise higher at Colorado's private schools though. For example, the University of Denver requires a yearly investment of $45,288 for tuition alone. Keep in mind that learners don't usually pay these hefty sticker prices. Financial aid resources like the above 15 best scholarships for Colorado can lower out-of-pocket costs.
Know of a scholarship available specifically for Colorado students that we missed? Contact us.