Scholarships for Arkansas
Digging for scholarships for Arkansas can unearth a goldmine of financial aid resources in the "Land of Opportunity." Studying in America's 29th largest state offers an outdoorsman's paradise with natural landmarks like Hot Springs National Park, Crater of Diamonds, and the Ozark Mountains. Arkansas' higher education landscape is also noteworthy with 33 public, 12 private colleges, and many online college programs. Students can choose from top-notch liberal arts schools like Hendrix College, research institutes like Arkansas State University, and Christian colleges like John Brown University. According to the USNWR, the University of Arkansas' flagship campus in Fayetteville is the 135th best national university. Save big bucks on your chosen school's tuition by applying for the following scholarships in Arkansas.
1. Swayze Woodruff Memorial Mid-South Scholarship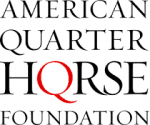 The American Quarter Horse Foundation in Amarillo has distributed over $6.7 million since 1976 through its 28 scholarship programs. The Swayze Woodruff Memorial Mid-South Scholarship is a regional fund designed to support Alabama, Arkansas, Louisiana, Mississippi, and Tennessee residents with a passion for horseback riding. Over four years, the award gifts $9,000 for a bachelor's degree of the recipient's choice. Applications are accepted until December 1st.
Eligibility
• Be AQHA or AQHYA members for 12+ months
• Possess a high school diploma or GED equivalent
• Compete regularly in Quarter Horse shows
• Obtain a minimum grade point average of 2.5
2. Arkansas Chamber Singers Vocal/Choral Music Scholarship

Located in Little Rock, the Arkansas Chamber Singers (ACS) gives back through a Vocal/Choral Music Scholarship. This program rewards high schoolers active in choral music programs statewide with $500 to $1,000 for college. Until December 16th, applications are accepted with a transcript, 300-word essay, and three sealed recommendations. Finalists must perform two selections of contrasting styles before the judges.
Eligibility
• Be graduating seniors at public or private Arkansas schools
• Possess a minimum cumulative GPA of 3.0
• Intend to major in music (choral or vocal) performance
• Show acceptance at an accredited four-year college
3. Arkansas High Tech Scholarship

The Arkansas Department of Career Education administers the High Tech Scholarship to support 20 Arkansans matriculating full-time in post-secondary technical programs. Recipients are presented $250 per semester or $500 annually for four years maximum. Acceptable programs would include graphic design, avionics, radiologic technology, nuclear engineering, biotechnology, computer systems technology, etc. The competitive application review begins on the July 1st deadline.
Eligibility
• Be United States citizens
• Graduate from Arkansas public schools
• Achieve a minimum secondary GPA of 2.5
• Score at least 19 on the ACT or 730 on the SAT
• Demonstrate leadership capabilities
4. Cornerstone Charitable Scholarship Trust
Until June 30th, the Cornerstone Charitable Scholarship Trust accepts applications for its need-based funds. Incoming college students who are U.S. citizens, nationals, or permanent residents under 25 years old could apply. From Jacksonville, the Trust sends funding each semester to lower costs of associate and bachelor's degrees. Interested freshmen should send a current driver's license, tax returns, official transcripts, and a 250-word personal essay.
Eligibility
• Have roots in the State of Arkansas
• Already hold a high school diploma or GED
• Matriculate full-time at accredited colleges or vocational schools
• Be economically disadvantaged with significant need
5. NIADA Foundation Region III Scholarship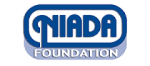 Established in 2006, the National Independent Automobile Dealers Association (NIADA) Foundation offers four regional scholarships for $3,500 apiece. Region III encompasses North Dakota, South Dakota, Minnesota, Illinois, Missouri, Iowa, Wisconsin, Nebraska, Kansas, Arkansas, Oklahoma, Louisiana, Mississippi, and Texas. Preference is given to Midwest residents who strive for careers in the automotive industry. Applications must include a 1,200-word essay describing how tomorrow's drivers' needs will change.
Eligibility
• Be classified as high school seniors
• Legally reside in NIADA's Region III
• Display academic merit with a GPA over 2.5
• Show aptitude for college work with ACT/SAT scores
6. Arkansas Farm Bureau Scholarships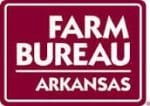 The Arkansas Farm Bureau (ARFB) sponsors 12 scholarships for $3,000 each to Arkansas residents who are the children or grandchildren of Farm Bureau members. Undergraduates are chosen based on academic merit, character, financial need, leadership capacity, and agricultural career plans. Online or paper applications are accepted with three references until April 15th. University of Arkansas students may receive the Romeo E. Short Scholarship.
Eligibility
• Attain at least junior standing at an accredited Arkansas college
• Actively pursue an agriculture-related bachelor's degree
• Maintain full-time enrollment with 12+ hours per semester
• Exhibit academic achievement with an overall GPA above 2.5
7. Lynn Hopper Memorial Scholarship

The Arkansas Pest Management Association initiated the Lynn Hopper Memorial Scholarship in 2003 to honor the beloved founder of Hopper Environmental Services Inc. in Mountain Home. Each February, the committee selects current undergraduates who are studying business with a pest management minor. First priority is given to dependents of APMA members in good standing. Don't forget to submit at least three recommendation letters.
Eligibility
• Intend to work in Arkansas' pest control industry for two years
• Carry a full-time courseload of 12 credits per semester
• Achieve a minimum collegiate GPA of 2.5
• Be willing to attend an interview in Little Rock
8. Merwin T. and Agnes Bowman Nursing Scholarship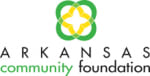 The Arkansas Community Foundation (ARCF) presently manages over 30 funds, such as the Merwin T. and Agnes Bowman Nursing Scholarship. This renewable award gifts $1,000 to Arkansas residents who are pursuing healthcare career aspirations as RNs. From February 1st to April 1st, suitable candidates may apply through the online portal. Future nurse practitioners are also considered for the Monroe County Medical Professionals Scholarship.
Eligibility
• Pursue a Bachelor of Science in Nursing (BSN) degree
• Attend a CCNE or ACEN accredited nursing school
• Intend to become licensed as a Registered Nurse
• Demonstrate a minimum major GPA of 3.0
9. Ted & Clara Gentry Memorial Scholarship

The Arkansas Water Works & Water Environment Association started the Ted & Clara Gentry Memorial Scholarship in 1984. This $2,000 fund memorializes the owner of the wastewater supply company, Arkansas Meter, in Cabot and his wife. Dependents of employees at in-state water or sewerage facilities may apply. Applications are due on February 27th, and winners are announced at the Annual Conference in April.
Eligibility
• Have a parent/guardian employed in Arkansas' waterworks industry
• Finish a high school diploma or GED certificate
• Enroll at least half-time at an accredited college or trade school this Fall
• Have not previously received any AWW & WEA Scholarship
10. Arkansas Game & Fish Commission Conservation Scholarship

Each semester, the Arkansas Game & Fish Commission (AGFC) presents the Conservation Scholarship for $1,000 to freshmen or sophomores, $1,500 to juniors or seniors, and $2,000 to graduate students. It's designed for individuals pursuing full-time study in conservation-oriented programs. Acceptable majors include forestry, wildlife management, fisheries, zoology, aquaculture, and environmental science. Submit a first-time application before June 20th to qualify.
Eligibility
• Pay in-state tuition at accredited Arkansas universities
• Maintain a cumulative graduate point average of 2.5 or better
• Pursue career paths related to natural resource conservation
• Demonstrate accomplishments in leadership roles
11. USABA Scholarship Program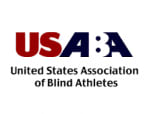 Founded by Dr. Charles Buell in 1976, the United States Association of Blind Athletes sponsors an annual scholarship program. For $500, one male and one female will receive the Arthur E. and Helen Copeland Scholarships. Visually impaired USABA members from Arkansas can apply before July 31st by sending a biography and 300-word essay on the importance of sports.
Eligibility
• Be legally blind with corrected visual acuity of 20/200 or less
• Matriculate full-time in an accredited two- or four-year college
• Have been active an active participant in a USABA event
• Showcase a current cumulative GPA of 2.5 or higher
12. Law Enforcement Officers' Dependents Scholarship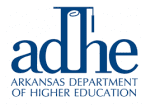 After the June 1st deadline, the Arkansas Department of Higher Education bestows the Law Enforcement Officers' (LEO) Dependents Scholarship. The lucrative award covers full tuition, fees, and dormitory room charges for up to eight semester. Recipients are the deserving biological, step, or adopted children and spouses of public safety officials killed or permanently injured on-duty. Dependents of police officers, firefighters, sheriffs, game wardens, highway patrol, and other state employees are considered.
Eligibility
• Be bona fide Arkansas residents
• Attend an accredited in-state public institution
• Carry a minimum overall GPA of 2.0
• Be unmarried dependents under 23 years old
13. Military Dependents Scholarship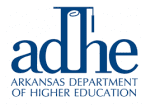 Similarly, the Arkansas Department of Higher Education grants the Military Dependents Scholarship (MDS) for filling any unpaid gaps in full-time undergraduate tuition and fees. Funding is applied after DEA or Chapter 35 benefits are deducted. Therefore, the biological or adopted children and spouses of disabled or killed Arkansas veterans can earn a bachelor's degree free. Before June 1st, applications and documentation from the U.S. Armed Forces must be received.
Eligibility
• Be Arkansas residents and U.S. citizens
• Matriculate in an approved Arkansas public college
• Complete at least 24 credits per academic year
• Possess a minimum grade point average of 2.0
14. Second Effort Scholarship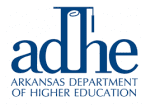 Another of the funding options from the Arkansas Department of Higher Education (ADHE) is the $1,000 Second Effort Scholarship. This award finances four years of collegiate study for scholars who achieve the highest Arkansas High School Diploma test scores. No application is necessary; the highest-scoring students are contacted automatically. Scholarships are presented during a ceremony at the State Capitol.
Eligibility
• Be at least 18 years of age
• Attend an Arkansas public or private high school
• Be accepted at least part-time at in-state institutions
• Intend to pursue a four-year baccalaureate degree
• Maintain a minimum 2.5 GPA throughout college
15. Single Parent Scholarship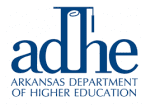 Low-income mothers and fathers who are raising children under age 18 independently could receive the Single Parent Scholarship from the Arkansas Department of Higher Education (ADHE). Since beginning in 1990, the fund has granted over $23 million for tuition assistance, childcare, and other daily obstacles. Each county office accepts applications biannually until May 1st and August 5th.
Eligibility
• Be a single head of household with sole custody
• Have an income near 100 percent of federal poverty guidelines
• Possess a high school diploma or GED certificate
• Pursue a career-oriented program in higher education
• Show perseverance in providing children a better quality of life
Arkansas isn't as expensive as most U.S. states, but the average tuition still costs $4,423 for residents and $11,216 for out-of-state students. Private schools outside the University of Arkansas system often drive costs higher. For example, Lyon College in Batesville presently charges a comprehensive fee of $34,730 yearly. Financial aid opportunities like the above 15 best scholarships for Arkansas are essential to reduce your college expenses.
Know of a scholarship available specifically for Arkansas students that we missed? Contact us.