A degree in Health Sciences can open the door to many areas of the healthcare industry. A master's degree can be a great opportunity for returning healthcare professionals who wish to further their careers, or for students who want to continue their education.
A Master's in Health Sciences can translate into jobs in education, healthcare administration, public health, occupational therapy, and more. Health sciences can mean anything related to health, disease, or healthcare. Public Health Online lists five major career paths: diagnostic services, therapeutic services, support services, health informatics, and biotechnology research and development. According to Payscale the average salary is $77,000.
Today there are several great schools offering online programs. You can easily get a Master's of Health Sciences and benefit from the flexibility and freedom of an online course.
Methodology
Best College Reviews provides degree rankings, such as the Best Online Master's in Health Sciences, from carefully researched data sets published from government and non-profit organizations across the United States. Five primary factors affect how we rank degrees:
25% – Student Satisfaction
30% – Earning Potential
15% – Retention Data
20% – Affordability
10% – Acceptance Rates
For an in-depth breakdown of how we calculate each ranking, check out our Methodology page.
#15 Massachusetts College of Pharmacy and Health Sciences
Boston, Massachusetts

Master of Health Sciences
Visit Website
The Wall Street Journal named MCPHS as the top school for Earning Power, meaning this school helps graduates earn higher incomes than they would otherwise. MCPHS was also named one of the Most Transformative Colleges by Money. The Health Sciences program has a focus on education and offers courses such as Principles and Theories of Teaching and Learning, Health Care Research Methods, and Educational Leadership. The online program encourages career advancement and helps students earn more and make a greater impact.
Tuition: $37,422
#14 George Washington University
Washington, D.C.
Master of Science in Health Sciences
Visit Website
George Washington University excels when it comes to specialization. There are several versions of the Health Sciences program, including Health Sciences in Clinical Management and Leadership, Health Sciences in Health Care Quality, and Health Sciences in Integrative Medicine. In total their website lists 11 Master's in Health Sciences programs. Many are completely online, making George Washington University a good choice for working health care professionals. U.S. News and World Report called it the #86 Best Value School and ranked it #63 among all National Universities.
Tuition: $39,562
#13 Excelsior College
Albany, New York
Health Sciences
Visit Website
Excelsior College knows that working adults and other non-traditional students need flexibility in their education. Its Health Sciences degree consists of eight week online classes that are flexible to fit with a working schedule. The program is designed to help students graduate with improved skills in communication, research, leadership, and analysis. There are two tracks within the program: with no specialization or with a specialization in public health. This track includes courses such as Critical Issues in Public Health and Vulnerable Populations and is designed to meet with the growing need for Public Health specialists in the world.
Tuition: $12,240
#12 Saint Francis University
Loretto, Pennsylvania

Online Master of Health Science
Visit Website
Saint Francis University is the oldest Catholic-Franciscan college in the United States and was among the nation's first schools to provide an online master's in Health Science. It was ranked as #28 for Best Regional Universities North by U.S. News and World Report. The Online Master of Health Science degree from Saint Francis University includes concentrations in health education, health leadership, and clinical practice. Students can tailor the program to fit their future career and education goals. The 30 credit program can be completed on a flexible schedule and time frame, which makes it ideal for working and non-traditional students.
Tuition: $24,827
#11 Bellarmine University
Louisville, Kentucky
Master of Health Science
Visit Website
Bellarmine University has its fair share of accolades. It was named #17 of Southern Regional Universities by U.S. News and World Report, as well as #84 among universities in the South by Forbes, and #48 of Best Catholic Colleges in the US by Niche. The Master of Health Science program includes two specializations, in healthcare leadership or in health promotion and social change. Both can be completed on campus or entirely online. The program is accredited by the Southern Association of Colleges and Schools.
Tuition: $24,742
#10 Indiana State University
Terre Haute, Indiana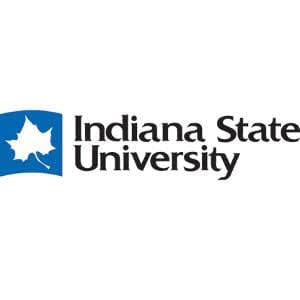 Health Sciences
Visit Website
Students at Indiana State University can add a concentration in public health to their online Health Science degree. This concentration is excellent for registered dietitians and students who wish to pursue a career in public health. The online Health Sciences program has a real-world focus. It encourages students and health professionals to apply classroom learning to their careers. Students often complete an internship as part of their studies, as well as either a thesis or a research project. Forbes considers ISU to be one of America's Top Research Universities, and U.S. News and World Report has included it in their list of Best Colleges.
Tuition: $10,681
#9 University of Mississippi
Oxford, Mississippi
Master of Health Sciences – Online
Visit Website
University of Mississippi Medical Center designed their Health Science program around non-traditional, part-time students. The program is primarily online, but there are a few mandatory in person sessions at the Oxford campus – the starting orientation and the final capstone project. UMC doesn't charge additional fees for out of state students.
Tuition: $14,678
#8 Northern Kentucky University
Highland Heights, Kentucky
Master of Science in Health Sciences
Visit Website
Northern Kentucky University is dedicated to interdisciplinary learning. Students in the Master of Science in Health Science program can choose between three elective paths: Education, Health Informatics, or Management/Leadership. These electives should match students' desired career paths. The course is designed for busy professionals, with 100 percent of classes online, but there is only one start time per year.
Tuition: $8,910
#7 Cleveland State University
Cleveland, Ohio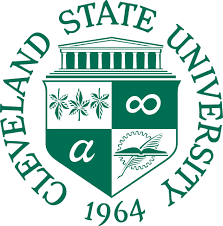 Master of Science in Health Science
Visit Website
The MSHS program at Cleveland State University aims to help healthcare professionals or those with an undergraduate degree to move forward in their careers in the ever-changing healthcare environment. Most courses are offered online, with the possibility of evening courses to accommodate a busy schedule. Some of the core courses offered at CSU are Leadership Roles in Health Sciences and Culture and Healthcare Seminar in Health Care Professions. CSU also gives students the option to combine the MSHS with other online programs.
Tuition: $15,555
#6 Touro University
Los Alamitos, California
MS in Health Sciences
Visit Website
Touro University was named the #1 school in Helping Students Beat the Odds according to Money. This program is affordable and dedicated to meeting the needs of a diverse group of students. The Health Sciences program aims to help students reach leadership supervisory roles, and it has a high emphasis on education, which is why students can get a concentration in Health Education. Touro University also prepares students to test through the National Commission for Health Education Credentialing to become Certified Health Education Specialists or Master Certified Health Education Specialists.
Tuition: $10,572
#5 Nova Southeastern University
Ft. Lauderdale, Florida
Master of Health Science
Visit Website
Nova Southeastern University has an excellent online program. The Master of Health Science program is designed for students who work or have other obligations. Aside from select optional classes, the course can be completed entirely online, providing students with extreme flexibility. NSU offers several course options and electives so students can tailor their experience to match their needs. They can specialize in higher education, sports medicine, health law, and forensic investigative technology. NSU also provides the opportunity for students to delve into research or write for health publications.
Tuition: $25,344
#4 University of Central Arkansas
Conway, Arkansas

Master of Science Degree in Health Sciences
Visit Website
At the University of Central Arkansas, students may choose one of two tracks: the thesis or non-thesis option. Both tracks are entirely online, so students need only choose whether to focus on a thesis or on coursework during their time at UCA. The Master of Science Degree in Health Sciences provides students with the leadership skills needed to succeed in the workplace. The program also prepares graduates to take the Certified Health Education Specialist exam. UCA was named the third best school for Physical Therapy Degrees by graduate programs and is well known for its health degrees.
Tuition: $12,988
#3 Florida Gulf Coast University
Fort Myers, Florida
MS in Health Science
Visit Website
The Health Science program at Florida Gulf University gives students the option to focus on health education or health administration. With only 12 credits of core courses, students can fill the other 24 credits with electives of their choice. This gives students the power to tailor the program to meet their unique needs and career goals. The classes provide a variety of learning styles so that students will learn in a classroom setting but will also gain valuable learning in a clinical setting.
Tuition: $13,842
#2 Rutgers University
New Brunswick, New Jersey

MS Health Sciences
Visit Website
Rutgers University is a School of Health Professions and was ranked #2 on College Factual's list of Best Colleges Offering Degrees in Health Professions: Nationwide. The MS in Health Sciences at Rutgers University has an aging track with specialized courses aimed to meet the growing need for healthcare professionals skilled in caring for the elderly. The course offers several different electives so that students can gear the degree in the direction which will be most helpful for them. College Factual also named Rutgers University one of the Best Schools for Returning Adults.
Tuition: $15,614
#1 Indiana University-Purdue University-Indianapolis
Indianapolis, Indiana

MS in Health Sciences
Visit Website
IUPUI is an ideal school for students who wish to further advance their careers. Its MS in Health Sciences was among the Top Ten Best Online Master's in Health Science Programs according to BestColleges.com and Top Masters in Healthcare. IUPUI is also the seven-time winner of the Excellence in Diversity Award from Insight into Diversity. The program has a focus on research. It teaches students methods of collecting research and helps them evaluate and interpret that research. It's a program designed to meet the needs of healthcare professionals and educators wishing to further their career and their education.
Tuition: $10,538