Online Masters in Internet Marketing
The demand for digital marketing skills has doubled in the past five years. Burning Glass says that digital marketing will account for 35 percent of all marketing spending over the next year. A Master's in Internet Marketing Degree, or an MBA with a specialization in Digital Marketing or a related field, will put you one step ahead of the rest and prepare you to enter this growing field. Also, following and paying attention to popular digital marketing blogs will help understand this trending industry. Career options can include Designer, Digital Marketing Manager, Social Media Manager, Search Engine Optimization Manager, Marketing Analyst, and more.
Though finding the time to complete a Master's can seem daunting, an online degree can be easier to achieve. With the flexibility to set your own hours and support from acclaimed faculty, earning your degree from one of these 15 colleges will prepare you to enter or advance in the workforce, without sacrificing your current obligations.
Methodology
Best College Reviews provides degree rankings, such as the Best Online Master's in Internet Marketing Degrees, from carefully researched data sets published from government and non-profit organizations across the United States. Five primary factors affect how we rank degrees:
25% – Student Satisfaction
30% – Earning Potential
15% – Retention Data
20% – Affordability
10% – Acceptance Rates
For an in-depth breakdown of how we calculate each ranking, check out our Methodology page.
#15 National American University-Rapid City
Rapid City, South Dakota
E-Marketing Master of Business Administration
Students at the National American University-Rapid City learn to master skills in communication, problem-solving, and management. The E-Marketing MBA offers a general knowledge of accounting, economics, finance, and management. Students can choose from several electives to focus on specific topics that will be most useful to them in their future careers. NAU has a strong focus on marketing over mobile devices since there is an ever growing need in this area. Students will learn valuable skills that can be directly applied to their professional lives. NAU is accredited by the International Assembly for Collegiate Business Education.
Score: 75.92
Tuition: $21,219
#14 Brandeis University
Waltham, Massachusetts
Master of Science in Digital Marketing and Design
At Brandeis University students in the Digital Marketing and Design program learn that digital channels are critical for building a brand. They learn to design marketing campaigns across a variety of digital platforms and to optimize these campaigns for unique audiences. They take courses such as "Digital Image, Video and Media Production" and "Multichannel Marketing Campaigns" with faculty who have real-world experience. Brandeis University has been nationally recognized. It is #97 on Forbes's list of Top Colleges, and #87 on the Wall Street Journal's Higher Education College Rankings of 2018.
Score: 78.22
Tuition: $48,720
#13 Benedictine University
Lisle, Illinois
MBA Degree Online

Students can apply to the Online MBA program at Benedictine University at any time, and the option of six starting dates makes it easy for anyone to enroll in the program despite a full schedule. Students can choose to complete the traditional track and complete one course at a time. This is an excellent option for working professionals or students balancing many obligations. Students can also choose to take the fast track and study two courses at once, thus cutting the time in half. Topics of study include global issues, evolving technology, and a diverse workforce. Benedictine University prepares its students for high-level leadership roles and prepares them to meet their professional goals in record time.
Score: 81.47
Tuition: $16,888
#12 National University
La Jolla, California
Master of Business Administration
National University is San Diego's largest private nonprofit university. Niche named National University #13 in Best Online Colleges in America. An MBA from National University aims to train leaders in the global marketplace. The degree can be specialized in Marketing and Management, Leadership and Human Resource Management, Finance and Economics, or Accounting. National University provides in-depth training for its students. It is accredited by the International Assembly for Collegiate Business Education. It also boasts a large network of over 150,000 alumni so that graduates enter a world of professional connections to help them further their careers.
Score: 83.40
Tuition: $14,976
#11 Messiah College
Mechanicsburg, Pennsylvania
Master of Business Administration

The 36 credit-hour MBA at Messiah College includes the option to take six- or eight-week courses. These courses work together to teach students to expand their level of influence, understand ethical leadership skills, and master the foundations of business. Messiah College offers practical courses with immediate results. Working students will be able to quickly apply their education to their jobs. Messiah College is accredited by the Middle States Association of Colleges and Schools Commission on Higher Education. Forbes included Messiah College as #325 Top Colleges, and US News named it #5 in Regional Colleges North.
Score: 83.97
Tuition: $11,610
#10 Ohio Christian University
Circleville, Ohio
Digital Marketing Concentration

Called #26 in Best Online Colleges in America by Niche, Ohio Christian University combines classroom learning with real-world applications. The Digital Marketing Concentration teaches students to lead and manage organizations' strategic marketing development. Students learn to collect, analyze, and use data in order to enhance their critical and strategic thinking. Courses in the concentration include "Marketing and Advertising for Managers," "Digital Marketing," and "Psychology of Marketing." As an online program, the degree is meant to meet the needs of busy students and can be completed while students continue their professional careers or manage other important obligations.
Score: 85.00
Tuition: $10,500
#9 Concordia University-Chicago
Chicago, Illinois
MBA, Digital Marketing Specialization
Concordia University-Chicago is accredited by the Higher Learning Commission. U.S. News named it #189 in Best Online MBA programs. Concordia University allows students to specialize in Digital Marketing, or to dual specialize to focus on learning exactly what they need. Concordia University wants students to understand the strategy and implementation of Digital Marketing, as well as to gain a global business perspective. Students learn communication and critical thinking as well as leadership and management skills. The MBA is accredited by the Higher Learning Commission. Students will graduate with the ability to make ethical decisions and successfully problem-solve.
Score: 86.58
Tuition: $15,000
#8 Saint Leo University
Saint Leo, Florida
Business Administration, Master – Social Media Marketing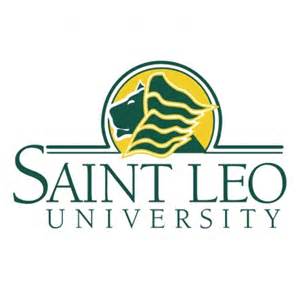 As the #29 Best Online College in America according to Niche, Saint Leo University evolves with the times. In the Social Media Marketing specialization of its MBA program, students are immersed in experiential learning. They learn data mining techniques and receive a knowledge of basic operations and business functions. Saint Leo University offers a fast track that allows students to take two courses at a time and graduate in just one year. The program is accredited by the Accreditation Council for Business Schools & Programs.
Score: 87.29
Tuition: $9,990
#7 Saint Mary's University of Minnesota
Minneapolis, Minnesota
Accelerated Online MBA Program

The online MBA program from Saint Mary's University offers four specialized tracks. Students can study a general MBA, or can specialize in Data Analytics, Social Media Management and Marketing, or Sustainability and Environmental Management. Each specialization sets students up for high-level managerial roles and can be completed in as little as 18 months. Courses contain information that is immediately applicable, and a final capstone project involves partnering with a business to solve a real-world problem. The online program is flexible and easy to complete. Saint Mary's University works hard to meet the needs of students and ensure they can complete each course remotely and on their own time.
Score: 88.54
Tuition: $8,550
#6 East Tennessee State University
Johnson City, Tennessee
Digital Marketing Degree
East Tennessee State University is among Forbes' list of Top Colleges. Its online Digital Marketing Degree is taught by the same excellent faculty as on-campus courses. The program is dynamic and fast-paced, intending to help graduates keep up with the changing market. Course topics include social media, search marketing, online consumer behavior, and much more. Students receive current and relevant instruction in order to help them succeed. This online program will help current professionals move up in their careers, or will help graduates enter the workforce with the knowledge and skills they need to stand out.
Score: 89.56
Tuition: $8,244 / $22,950
#5 Liberty University
Lynchburg, Virginia
Master of Science in Marketing

Liberty University meets individual student goals. With several specializations and elective options, students gain skills in critical thinking, leadership, and management. Students can choose to specialize in digital marketing and advertising, project management, public relations, or sports marketing and media. The online program is flexible and adaptable, which is one of the reasons Liberty University was named the #2 in Best Online Colleges in America by Niche. The eight-week courses are easy to fit into a busy work schedule or family life, and Liberty's extensive alumni network makes finding professional connections easy.
Score: 90.73
Tuition: $8,217
#4 Montclair State University
Montclair, New Jersey
MBA With A Concentration In Digital Marketing

Students who want to combine their creativity with a solid foundation of business knowledge can do so at Montclair State University. The university, named among Forbes' first 500 Top Colleges, offers a Digital Marketing concentration that will create leaders in the field. With six starting dates and online-only courses, this program is an excellent choice for working adults or students with other commitments. Courses include "Managerial Economic," "Organizational Behavior," and "Market Analysis and Customer Insight." Students can choose from several electives that best fit their needs and goals.
Score: 91.84
Tuition: $11,833 / $17,355
#3 Temple University
Philadelphia, Pennsylvania
Digital Innovation in Marketing, M.S.

Temple University teaches its students business and technology. Students in the M.S. Digital Innovation in Marketing program discover the fundamentals of marketing, while also learning about information systems, brand management, social marketing, data analysis, and much more. Temple University strives to make its graduates industry leaders. In the top 400 Top Colleges on Forbes and top 200 on the Wall Street Journal's Higher Education College Rankings, Temple University will provide its graduates with networking opportunities and the flexibility to meet their career goals.
Score: 91.95
Tuition: $16,164 / $22,158
#2 Fort Hays State University
Hays, Kansas
MBA Digital Marketing Concentration
At Fort Hays State University, students learn the basics of business. The core curriculum of an MBA provides the necessary skills to become a business leader. Adding the Digital Marketing Concentration will allow students to focus on specific learning that will help them move forward in their careers. Courses in the concentration include "Strategic Electronic Marketing" and "Social Media Marketing." They teach students to adapt to an increasingly digital world. FSHU offers career placement assistance to ensure graduates succeed in the field. Plus, the online MBA program is affordable.
Score: 97.55
Tuition: $3,497 / $9,961
#1 University of Illinois at Urbana-Champaign
Champaign, Illinois
MBA Digital Marketing Specialization
The University of Illinois at Urbana-Champaign offers interactive online courses for working students. Courses in the MBA Digital Marketing Specialization cover topics such as marketing in a digital world, digital analysis, and digital channels. Students are taught to gather, interpret, and use data. They learn the basics of business and learn to craft effective and targeted promotional campaigns. Plus, U of I offers a wide network of alumni and professional connections. It was called the #48 Best Business School by U.S. News, and the Wall Street Journal listed it as #48 in Higher Education College Rankings.
Score: 100.00
Tuition: $15,186 / $28,773