An online bachelor's in addiction and recovery can be the beginning of a path towards making a difference in the world. Degrees in addiction and recovery can lead to a career as an addictions counselor, a mental health specialist, and more. Often this is a psychology degree with a specialization or concentration in substance abuse or addiction studies. This makes it a versatile degree perfect for a rapidly growing market.
The median salary for addictions counselors is just under $40,000, according to PayScale. The United States Department of Labor says jobs in abuse counseling and mental health are expected to continue to grow, much faster than the national average.
Online degrees make it possible to get a degree in addiction and recovery on your schedule, whether you are balancing a career or family or other obligations. Here are 10 of the best schools to get an online bachelor's in addiction and recovery.
Methodology
Best College Reviews provides degree rankings, such as the Best Online Bachelor's in Addiction and Recovery Degrees, from carefully researched data sets published from government and non-profit organizations across the United States. Five primary factors affect how we rank degrees:
25% – Student Satisfaction
30% – Earning Potential
15% – Retention Data
20% – Affordability
10% – Acceptance Rates
For an in-depth breakdown of how we calculate each ranking, check out our Methodology page.
#10 Southern New Hampshire University
Manchester, New Hampshire
Online Bachelor's Degree in Human Services – Substance Abuse

Southern New Hampshire University was named the #1 Most Innovative School by U.S. News and World Report. Niche called it the #21 Best Online College in America. SNHU's Addiction Studies program aims to teach students to understand both the compulsions and the people they affect. There are a wide variety of courses to choose from, including "Contemporary Issues in Addictions" and "Biopsychology." Graduates from the program become part of SNHU's wide network of alumni across the country and are prepared to succeed in their careers or continuing education.
Tuition: $34,984
#9 Ohio Christian University
Circleville, Ohio
Substance Abuse Counseling – Bachelor of Arts

Ohio Christian University is ranked #61 in Regional Colleges Midwest by U.S. News and World Report and is #26 Best Online Colleges in America according to Niche. The 120-credit hour Substance Abuse Counseling program is flexible and convenient. The program is designed to meet the Ohio licensing requirements. Students from other states can inquire about options to ensure they also meet the necessary requirements from their state. Courses of the program include "Ethical and Legal Issues in Counseling," "Prevention Strategies," and "Spiritual Dimensions of Illness and Recovery."
Tuition: $18,640
#8 Liberty University
Lynchburg, Virginia
BS in Psychology – Addictions and Recovery

At Liberty University students are taught to integrate faith into their professional lives. Liberty University has a strong focus on leadership skills. Its graduates leave having taken courses such as "Social Psychology" and "Integration of Psychology and Christianity." In an effort to make the program more affordable for more students, Liberty University provides electronic textbooks for their students. The online program is built for students who need extra flexibility in their schedule. Niche called Liberty University the #2 Best Online College in America, and U.S. News and World Report said it had the #184 Best Online Bachelor's Programs.
Tuition: $24,794
#7 Eastern Kentucky University
Richmond, Kentucky
Psychology Bachelor's Degree – Substance Abuse

Ranked #76 Regional Universities South by U.S. News and World Report, Eastern Kentucky University offers its students a comprehensive understanding of substance abuse. EKU personalizes its graduation plans to fit the needs of all students, and its flexibility is ideal for those working or balancing other obligations. Students can enhance any degree by adding a minor of their choice. EKU also offers an online tutoring program for students. The school is accredited by the Southern Association of Colleges and Schools. It offers courses such as "Psychology of Personality" and "Introduction to Behaviour Therapy" as part of its 120 credit program.
Tuition: $12,255
#6 Purdue University-Main Campus
West Lafayette, Indiana
Online Bachelor of Science Degree in Psychology – Addictions

Purdue University-Main Campus is listed in Forbes Top Colleges list as #126. U.S. News and World Report called it the #39 Best Psychology program, and Niche said it was #17 of Top Public Universities in America. The Online Bachelor of Science Degree in Psychology – Addictions teaches students the process of addiction with a scientific approach and an emphasis on helping clients maintain sobriety. The program encourages networking and helps students gain real-world experience and connections. The courses can be geared toward your preferred focus with topics such as addiction science, assessment, prevention, intervention, treatment, and case management. Purdue allows for multiple start dates and its online program works with any schedule.
Tuition: $17,784
#5 University of Maine at Augusta
Augusta, Maine
Bachelor of Science in Mental Health & Human Services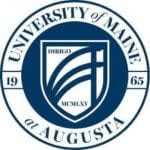 The Bachelor of Science in Mental Health & Human Services at the University of Maine at Augusta offers three pathways of study. Students can choose to take the generalist pathway, or they can focus on Adult Mental Health Rehabilitation, Addiction Counseling, or Child and Family Services. Each concentration includes a capstone internship to ensure students get real-world experience. Graduation from UMA meets the academic requirement for the Licensed Social Worker-Conditional credential. The program adapts to students needs and works with their schedule. UMA was named #94 Best Online Bachelor's Programs by U.S. News and World Report.
Tuition: $8,627
#4 Indiana Wesleyan University-Marion
Marion, Indiana
B.S. in Addictions Counseling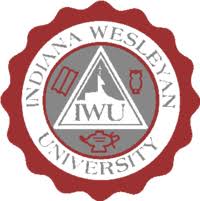 One of the highlights of IWU's B.S. in Addictions Counseling is the flexibility it offers online students. The program works with individual students to ensure they meet the academic licensure requirements in their state. The online courses are paired with an on-site practicum, which can take place at an agreed upon location. Students can take classes such as "Group and Family Counseling" and "Addictions Theory" in this 22-month program. IWU was ranked by U.S. News and World Report as #32 Regional Universities Midwest and by Niche as #65 Best Christian Colleges in America.
Tuition: $19,519
#3 University of South Dakota
Vermillion, South Dakota
Online Bachelor of Science in Addiction Studies

The University of South Dakota gives students the skills they need to excel. The program teaches students the process of addiction, moving through the steps of alcohol and drug prevention, education, counseling, and treatment. The program is founded on science-based addiction education. USD's Online Bachelor of Science in Addiction Studies is accredited through the National Addiction Studies Accreditation Commission. It meets the licensing requirements of South Dakota. USD was named #129 Top Public Schools by U.S. News and World Report and was in the top 500 of Forbes' Top Colleges list.
Tuition: $16,502
#2 University of Cincinnati
Cincinnati, Ohio
Online Bachelor's in Substance Abuse Counseling

The University of Cincinnati's Substance Abuse Counseling program has start dates in the summer, fall, and spring. This allows students to join at a time convenient for them and gives them the flexibility they need. The program is accredited by the Higher Learning Commission and meets the academic requirements for licensure under the Ohio Chemical Dependency Professionals Board. The program includes courses such as "Care Management" and "Substance Abuse Counseling for Families and Other Relationships." UC was named the #35 Best Online Bachelor's Program by U.S. News and World Report, and #67 Top Public University in America by Niche.
Tuition: $19,978
#1 Northwestern State University of Louisiana
Natchitoches, Louisiana
Bachelor of Science in Addiction Studies
Another school to make it on Niche's list of Best Online Colleges in America, Northwestern State University of Louisiana was ranked #19. It was also named one of the Most Affordable Online Substance Abuse Counseling Degrees by OnlineU. Finally, U.S. News and World Report listed it #107 Regional Best Universities South. As part of the Addiction Studies program, NSU focuses on teaching students to collect, interpret, and analyze data. It also encourages communication and leadership skills, and its students graduate with a greater understanding of human behavior. Among the many courses available to students are "Addiction Counseling Skills" and "Social Psychology."
Tuition: $11,567