Online Bachelors in Public Health
More than half of the 20 fastest growing occupations are healthcare related. The Bureau of Labor Statistics says that employment of healthcare occupations is expected to grow by 18 percent by 2026.
Public Health is the science of preventing disease, promoting health, and prolonging life within entire populations. A degree in Public Health will allow you to enter a career as a public health educator, community health consultant, health and wellness educator, patient advocate, outreach specialist, researcher, communications supervisor, residence program specialist, and much more.
With several great options to earn an online degree, you can continue or begin your studies while working in the field or balancing other obligations. Here are the top 15 schools where you can earn your Bachelor's in Public Health.
Methodology
Best College Reviews provides degree rankings, such as the Best Online Bachelor's in Public Health Degrees, from carefully researched data sets published from government and non-profit organizations across the United States. Five primary factors affect how we rank degrees:
25% – Student Satisfaction
30% – Earning Potential
15% – Retention Data
20% – Affordability
10% – Acceptance Rates
For an in-depth breakdown of how we calculate each ranking, check out our Methodology page.
#15 Monroe College
Bronx, New York
Bachelor's in Public Health
Monroe College offers a Bachelor's in Public Health that helps students collaborate with clinicians and healthcare agencies. This career-focused program encourages students to learn how to collect and analyze data in order to plan, implement, and evaluate lifestyle programs. The Bachelor's in Public Health seeks to mitigate current health problems while also preventing possible issues that could arise in the future. The program is estimated to take four years. It is entirely online, offering students choice and flexibility. Monroe College has been named #184 for Best Online Bachelor's Programs by U.S. News and World Report.
Tuition: $14,688
#14 University of South Dakota
Vermillion, South Dakota
Online Bachelor's Degree in Health Sciences

An online bachelor's in Health Sciences from the University of South Dakota prepares students for a wide variety of careers. The degree is dynamic and flexible, and it gives students options to tailor the program to their specific needs and wants. Options for concentration include: Pre-Professional Students, Health Care Studies, Health Care Advancement Studies, Undergraduate Clinical Informatics, Undergraduate Public Health, and Undergraduate Research. These choices work with student goals. Students can prepare to apply to graduate schools, begin a career in public health, or advance their current healthcare position. Each concentration is designed to help students achieve success in their preferred career.
Tuition: $7,553 / $14,521
#13 Excelsior College
Albany, New York
Bachelor's in Health Sciences (Public Health)
Excelsior College has been a national leader in healthcare education since the 1970s. Its affordable tuition makes it easy for students to fit this online degree into their plans for success. Working adults can earn class credit with their existing licenses and certifications. The Bachelor's in Health Sciences focuses on building leadership and management skills so that students can advance in their careers and make a difference in the world. Each course is eight weeks, and Excelsior College is accredited by the Middle States Commission on Higher Education.
Tuition: $27,515
#12 Southern New Hampshire University
Manchester, New Hampshire
Online Bachelor's Public Health Degree

SNHU's degree in Public Health will help students consider strategies for disease prevention and health improvement for entire populations. SNHU emphasizes an evidence-based approach and has its foundation in biological and social sciences. Courses cover a range of topics, such as epidemiology, program planning, health communication and education, and healthcare law and ethics in national and global contexts. SNHU was named #21 Best Online Colleges in America by Niche and #112 Regional Universities North by U.S. News and World Report. Its wide network of alumni across the world helps graduates find internships, jobs, and other opportunities.
Tuition: $18,810
#11 National University
La Jolla, California
Bachelor of Science in Public Health
National University offers year-round enrollment to their online bachelor of science in Public Health. Niche called National University the #31 Best Online College in America. Its faculty are nationally recognized, and it's four-week classes are flexible to meet the needs of working students. The Public Health degree teaches students to understand public health issues on a local, state, national, and international level. The program prepares students for an entry-level position in a variety of healthcare fields. The worldwide network of over 150,000 alumni helps students find the professional opportunities they need.
Tuition: $14,976
#10 Brigham Young University-Idaho
Rexburg, Idaho
Bachelor of Science Degree with a Major in Public Health
At Brigham Young University-Idaho, students learn to plan and implement positive changes that will improve the health of thousands. The Public Health program focuses on prevention of illness and disease. Brigham Young University offers several concentration options to ensure students receive courses that meet their needs. Concentration options include epidemiology, health education and promotion, and health science. Each concentration helps you choose a career path that matches with your goals. The online program is easy to manage and affordable.
Tuition: $172 per credit
#9 California Baptist University
Riverside, California
Bachelor of Science in Public Health
California Baptist University was ranked #32 Regional Universities West by U.S. News and World Report and #434 Best Colleges in America by Niche. The Bachelor of Science in Public Health is focused on the core disciplines of public health, like epidemiology, biostatics, behavioral sciences, environmental and occupational health, and curriculum design in health education. The program aims to prepare students for employment with excellent written and oral communication skills and the ability to plan health education, conduct and evaluate research, and administer and manage public health relations. The average completion time of this online program is 16 months.
Tuition: $13,287
#8 Kent State University at Kent
Kent, Ohio
Bachelor of Science in Public Health Degrees

The Public Health Degrees at Kent State University teach students about the public healthcare system in the U.S. and abroad. All students learn skills in five central topics: health policy and management, biostatistics, epidemiology, environmental health, and social and behavioral sciences. Furthermore, online students can choose a focus in Health Services Administration, Health Promotion and Education, Pre-Medicine, Allied Health, and Clinical Trials Research. Students can further tailor the program to meet their needs by adding a minor of their choice.
Tuition: $11,310 / $20,396
#7 The University of West Florida
Pensacola, Florida
Health Sciences and Administration
The University of West Florida works with students previously employed in healthcare positions to help them further their careers. The Health Sciences and Administration degrees set students up for success in administrative and leadership positions. Students can choose to focus in Health Administration, Health Sciences, or Public Health. Courses include "Diseases in Human Populations," "Medical Disaster Management," and "Essentials of Public Health." The University of West Florida made the list of Top Colleges on Forbes.
Tuition: $7,088 / $22,166
#6 American Military University
Charles Town, West Virginia
Public Health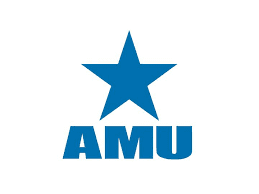 Students of Public Health at American Military University can concentrate in Emergency and Disaster Management, Public Health Informatics, Nutrition and Wellness, or General Public Health. All students are taught an understanding of science, psychology, and sociology in order to understand public health issues, as well as public law, policy, and administration. The program is designed to help professionals seeking to advance in their career. It teaches organization principles, as well as how to create a healthcare management plan and how to collect and interpret data. The online program offers monthly course starts and flexibility for working students.
Tuition: $6,300
#5 American Public University System
Charles Town, West Virginia
Public Health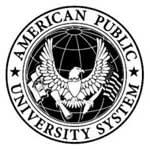 At the American Public University System, students are encouraged to blend their knowledge of the theories of public health with hands-on application. Students from around the world can enroll in the Public Health program. It is designed to meet the needs of online students. American Public University System offers 8- or 16-week courses. It works with busy schedules and will even work alongside students with limited internet access in order to ensure they can complete the program. Students can concentrate in Nutrition and Wellness, Emergency and Disaster Management, or Public Health Informatics, or can complete a general Public Health study.
Tuition: $6,300
#4 Arizona State University-Tempe
Tempe, Arizona
Online Bachelor of International Public Health

Arizona State University-Tempe has received several commendations. Niche calls it the #1 Best College in America, and U.S. News lists it as the #115 National University. The Online Bachelor of International Public Health at ASU seeks to find new approaches to emerging health issues. Students take courses on health promotion, environmental health, global health systems management, communicable disease prevention, and more. A capstone in the student's area of choice provides real-world experience and hands-on training, and ASU has partnerships within the healthcare community in order to find internships and jobs for its students.
Tuition: $11,240 / $24,320
#3 Northern Arizona University
Flagstaff, Arizona
Health Sciences – Public Health Bachelor's
The Bachelor's in Public Health at Northern Arizona University offers a social and behavioral study of health. The program looks at environmental health, human disease, and physical activity. Students at NAU receive fieldwork or internship experience to ensure that they have learned the practical skills they will need in their field. Students learn to understand the role of data in public health, and how to collect and analyze that data. NAU was listed as the #230 National Universities according to U.S. News.
Tuition: $9,313 / $17,915
#2 University of Arizona
Tucson, Arizona
Public Health Bachelor of Science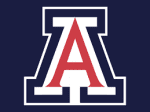 Along with a general knowledge of public health principles, students at the the University of Arizona receive hands-on learning experience outside the classroom. Students take courses such as "Principles of Health Education and Promotion," "Field Work in Public Health," and "Introduction to Epidemiology." The Public Health Bachelor of Science at University of Arizona promotes an understanding of both disease and health.
Tuition: $11,486 / $31,463
#1 University of North Carolina at Greensboro
Greensboro, North Carolina
BS in Public Health
The Bachelor of Science in Public Health at UNCG is designed for students who want to make a difference. The program is solution-oriented. It teaches students to identify the root causes of a problem, not just the individual symptoms. It then encourages large-scale solutions and teaches students how to implement prevention strategies. This online program is flexible and affordable. Graduates can excel in careers as educators, researchers, managers, and more.
Tuition: $5,219 / $18,937