Discover Mississippi Scholarships
Planting a blooming career in the "Magnolia State" often begins with finding scholarships for Mississippi. Sprawling across 48,430 square miles on the Gulf Coast, Mississippi is America's 32nd most populous state with 2.99 million residents. College students are attracted by Mississippi's tropical climate, charming small towns, Blues music, catfish aquaculture, and natural beauty along the 440-mile Natchez Trace. Mississippi many colleges and universities in are offering online degrees and scholarships to accommodate new demands in education. Top-notch choices include Alcorn State University, Rust College, Jackson State University, William Carey University, and the University of Southern Mississippi. In fact, the U.S. News ranked the University of Mississippi as the 135th top college. Search for college deals even sweeter than Biloxi's root beer with the 15 Mississippi scholarships below.
1. Robert L. Sackheim Engineering, Science & Math Scholarship

The American Institute of Aeronautics and Astronautics (AIAA) Greater Huntsville Section provides a one-time $1,000 Robert L. Sackheim Engineering, Science & Math Scholarship. This merit-based program supports future aeronautics professionals who live in select Alabama and Mississippi counties, such as Alcorn, Chickasaw, Lafayette, Monroe, Pontotoc, and Tishomingo. The PDF application must be mailed before April 30th with an unofficial transcript and 500-word essay.
Eligibility:
• Be graduating high school seniors in Greater Huntsville
• Gain admission at ABET-accredited, in-state colleges
• Pursue STEM majors for aerospace industry careers
• Excel academically with a cumulative GPA above 2.5
2. Ann Wesson Memorial Scholarships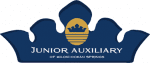 The Junior Auxiliary of Biloxi-Ocean Springs awards the Ann Wesson Memorial Scholarships for $500 to $2,000 each to honor the past president and tireless volunteer who was tragically killed in an airplane crash over Poland. It's intended for local college-bound students who have merit and unmet financial need for higher education. Applications are accepted by high school counselors until March 24th.
Eligibility:
• Live in Biloxi, D'Iberville, Woolmarket, Ocean Springs, St. Martin, or Vancleave
• Be graduating from a public or private Mississippi high school
• Show academic achievement with a minimum "B" average
• Engage as community advocates with children
3. Byron Keith Mallett Jr. Memorial Scholarship

The Community Foundation of Northwest Mississippi (CFNM) in Hernando currently manages 233 donor-established funds, including the Byron Keith Mallett Jr. Memorial Scholarship. This $1,000 annual award remembers the 13-year-old Christian boy whose life was cut tragically short by an accidental shooting. After the March 31st deadline, the Foundation reviews applicants' transcripts, tax returns, references, and 500-word personal statements.
Eligibility:
• Reside in Mississippi's DeSoto County for 12+ months
• Be graduating from Lake Cormorant High School
• Practice a Christian religion and describe their faith walk
• Maintain good academic standing with a 3.0 GPA or higher
4. Rotary Club of Jackson Mentor Scholarship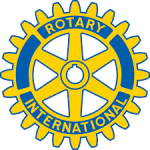 Established in 1914, the Rotary Club of Jackson follows its motto "Service Above Self" by providing one of the biggest Mississippi scholarships worth $4,000 per year for $16,000 total. The Mentor Scholarship Program seeks in-state high school seniors who display leadership in community service-oriented activities. Before March 31st, interested applicants must submit transcripts, FAFSA forms, three recommendations, and 350-word essays.
Eligibility:
• Enter an accredited senior or junior college in Mississippi
• Achieve a minimum high school GPA of 3.0
• Score at least 18 on the ACT or 950 on the SAT
• Have a combined family income less than $60,000
5. Mary Loraine Peets Buffett Scholarship

At the University of Southern Mississippi, the Alumni Association created the Mary Loraine Peets Buffett Scholarship to provide women with $5,000 each year. It's named after the Gulf Park College for Women graduate who was the mother of USM's most noteworthy alumnus, singer Jimmy Buffett. Applying for this life-enriching opportunity must be completed before February 15th.
Eligibility:
• Be incoming full-time (12+ credits) freshmen at Southern Miss
• Select majors in the College of Arts & Letters, such as English or music
• Display creativity and academic merit with a minimum 3.0 GPA
• Need assistance paying the resident tuition rate of $3,829 per term
6. Luckyday Citizenship Scholarship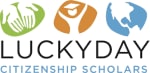 Launched in 2001, the Luckday Citizenship Scholarship program at the University of Mississippi selects 75 incoming freshmen to receive $2,000 to $5,000 each year. It's designed for "Hospitality State" residents who have an outstanding history of community service and a strong work ethic. Applications should be filed before the January 5th priority deadline. Other Ole Miss funds include the Robert M. Carrier Scholarship and Lott Leadership Scholarship.
Eligibility:
• Matriculate full-time for their first bachelor's degree
• Have academic excellence with a cumulative GPA over 3.2
• Score at least 20 on the ACT or 1020 on the SAT-R
• Not receiving the Presidential or National Merit scholarships
7. Dave Cannada Memorial Scholarship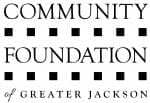 The Community Foundation of Greater Jackson (CFGJ) offers 12 funding programs, such as the Dave Cannada Memorial Scholarship. Valued at $5,000, the merit-based scholarship honors the 1968 alumnus who died of leukemia just two years after his graduation. Qualified students can apply until April 13th with a transcript, activities sheet, and recommendation. Also consider the Robert E. Luckett Memorial Scholarship and Bill Hunsberger Scholarship Fund.
Eligibility:
• Graduate from Jackson's Murrah High School
• Be accepted to a four-year college in Mississippi
• Present a minimum GPA of 3.0 and ACT score of 25
• Display leadership in athletics, ministry, or student government
8. Young Farmer Scholarship Foundation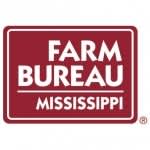 Worth $3,000 apiece, the Young Farmer Scholarship Foundation confers four renewable awards annually from the Mississippi State Farm Bureau (MSFB). Two are reserved for incoming freshmen and the other two help sophomore or older students. Mississippians can apply before June 1st with a 500-word essay about how farmers can better advocate for agriculture. Other valuable opportunities are the Hugh M. Arant Scholarship and Don Waller Scholarship.
Eligibility:
• Attend any accredited two- or four-year college in Mississippi
• Declare majors in agricultural fields, including food policy and agribusiness
• Maintain a cumulative 2.5 GPA or better in their first semester
• Be related to Mississippi Farm Bureau Federation members
9. Swayze Woodruff Memorial Mid-South Scholarship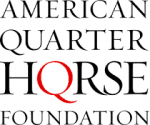 Members of the American Quarter Horse Association (AQHA) or its youth division could apply for the $9,000 four-year Swayze Woodruff Memorial Mid-South Scholarship. It's intended for college-bound high school seniors with a penchant for horse racing. Online and paper applications are accepted in Amarillo until December 1st. Mississippians could perhaps qualify for the Farm & Ranch Heritage Scholarship or Margaret A. Haines Telephony Scholarship too.
Eligibility:
• Live in Alabama, Arkansas, Louisiana, Mississippi, or Tennessee
• Enroll in four-year bachelor's programs at accredited universities
• Successfully compete in AQHA-approved equestrian shows
• Excel academically with a cumulative 2.5 GPA or greater
10. NAJA Graduate Scholarship Program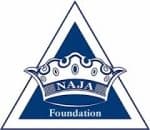 Since launching in 1962, the National Association of Junior Auxiliaries, Inc. Graduate Scholarship Program has given over $1.24 million to 537 awardees. Devoted to nurturing "Care Today, Character Tomorrow," the NAJA selects Southerners who intend to enter careers helping special needs children. Accepted majors include rehabilitation counseling, speech-language pathology, psychology, gifted education, occupational therapy, and more. Seven copies of the application must arrive between September and February 1st for consideration.
Eligibility:
• Reside in Alabama, Arkansas, Florida, Louisiana, Missouri, Mississippi, Tennessee, or Texas
• Finish an accredited bachelor's degree with a minimum 3.0 GPA
• Gain admission at any U.S. graduate school for full- or part-time study
11. Leonard McClellan Scholarship

Located in Jackson, the Magnolia Bar Association started the Leonard McClellan Scholarship in 2012 to award $1,000 to future legal professionals. The merit- and need-based program seeks enthusiastic Mississippians who are champions of social justice. Applications should arrive before April 1st with a transcript, career goals statement, FAFSA form, and at least two letters of recommendation. Students already attending law school should pursue the $1,000 Young/Hall Scholarship instead.
Eligibility:
• Be graduating high school seniors in Mississippi
• Have financial need for an accredited college degree
• Demonstrate interest in the science of jurisprudence
• Possess a cumulative GPA of 2.5 or better
12. Tupelo Elvis Presley Fan Club Scholarships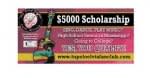 The Tupelo Elvis Presley Fan Club honors the "King of Rock and Roll" who topped charts with #1 albums like Loving You and Moody Blue. Music lovers could cash in the Club's four scholarships offering $10,000, $5,000, $3,000, and $2,000 for college. The application process involves recording an Elvis song and submitting the demo on YouTube or a flash drive. Videos are only accepted by member Diane Whitt until February 14th.
Eligibility:
• Be Mississippi high school seniors graduating this Spring
• Intend to matriculate full-time at post-secondary schools
• Demonstrate talent singing, dancing, and playing instruments
• Agree to perform at the Live Finale or forfeit
13. Irby Luquette College Scholarship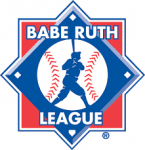 Each summer, the Babe Ruth League honors the Louisiana coach's 60-year career and service as Regional Commissioner by providing the Irby Luquette College Scholarship for $500 to $2,000. It's intended for athletic U.S. citizens or permanent residents in the Southwest Region who are seeking a homerun in higher education. Applications must be finished by June 30th with a 200-word personal statement. Playing baseball or softball in college isn't required.
Eligibility:
• Reside in Alabama, Arkansas, Louisiana, Mississippi, New Mexico, Oklahoma, or Texas
• Have participated in Babe Ruth Baseball or Softball between ages 4-18
• Be graduating high school seniors accepted into accredited colleges
• Demonstrate community involvement beyond athletics
14. GEAR UP Mississippi Scholarship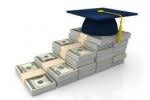 The GEAR UP Mississippi Scholarship confers up to $2,500 for college freshmen, $3,000 for sophomores, $3,500 for juniors, and $4,000 for seniors who remain in-state. Only Mississippi residents who participated in the Gaining Early Awareness and Readiness for Undergraduate Programs in grades 9-12 could apply. Cohorts can renew the funding during the January 1st to March 31st application period each year if a 2.5 GPA is upheld.
Eligibility:
• Complete the Mississippi College Prep Curriculum (CPC)
• Maintain a cumulative secondary GPA of 3.0 or better
• Achieve a minimum composite ACT score of 18
• Have significant financial need for Pell Grant eligibility
15. Mississippi Nurses Foundation Scholarships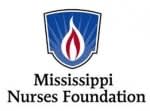 Ranging from $1,000 to $5,000, the Mississippi Nurses Foundation (MNF) provides several scholarships yearly to resolve the state's shortage of skilled nursing staff. For example, the Mississippi Car Tag Stipend Program offers $5,000 for bachelor's, master's, or doctoral study. The Betty Dickson Health Policy Scholarship gifts $2,000 for attending a national conference. Members devoted to saving lives can apply from April 1st to June 16th online.
Eligibility:
• Be currently enrolled full-time at Mississippi universities
• Select nursing majors to practice as an RN or APRN
• Have outstanding academic records with a GPA above 3.0
• Intend to work at healthcare facilities in-state
Hefty tuition bills aren't welcome in the "Hospitality State." The average yearly tuition in Mississippi is $3,942 in-state and $10,492 out-of-state. Certain schools tip the scales with significantly higher tuition expenses though. For example, Millsaps College presently sets full-time tuition at $34,810 annually. Financial aid is helpful to fill funding gaps and keep your degree attainable. Look toward these scholarships for Mississippi and the Mississippi Tuition Assistance Grant.
Know of a scholarship available specifically for Mississippi students that we missed? Contact us.