Discovers Alaska Best Scholarships
Hunting down scholarships for Alaska can help you shoot for your post-secondary goals in the "Last Frontier." Although America's largest state is best known for its glassy glaciers, untouched forests, midnight sun, and roaming wildlife, higher education has a growing presence here. Outdoor enthusiasts can receive an unparalleled learning experience at Alaska's 12 colleges. Whether you prefer a tribal school like Ilisagvik College, private Methodist college like Alaska Pacific University, or major doctoral research institution like University of Alaska Anchorage, there are diverse, top-notch options. In fact, the U.S. News ranked UA-Fairbanks as the country's 202nd best university. The following are 15 state scholarships created to reduce the "brain drain" and retain talented young Alaskans.
1. Professional Development of Volunteer Administrators Fund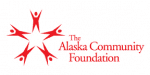 The Alaska Community Foundation sponsors the Professional Development of Volunteer Administrators Fund for $2,000 yearly. Community-minded Alaskans who volunteer as change makers can utilize the money to afford professional development training. Until April 22nd, applications are accepted through the ACF online system with a resume, supervisor recommendation, and personal statement of intent. Students could also be interested in the Golden Rule Scholarship or Shayna Marie Pritchard Scholarship.
Eligibility
• Be full-time, permanent volunteer administrators
• Work for nonprofit organizations in Anchorage
• Pursue workshops/conferences related to volunteer administration
2. Pride Foundation Scholarships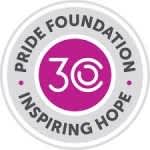 Based in Seattle, the Pride Foundation offers 50+ scholarships with an average worth of $3,800 to residents of the Pacific Northwest, including Alaska. Funds were established by activist Brian M. Day to support lesbian, gay, bisexual, transgender, queer, and straight ally students. One application submitted by January 13th will qualify interested candidates for endowments with varying criteria. For instance, the Friends of Alan Turning Scholarship selects STEM majors.
Eligibility
• Live in Alaska, Idaho, Montana, Oregon, or Washington
• Pursue post-secondary education at least half-time
• Show leadership supporting the LGBTQ community
• Face significant financial barriers to educational access
3. MGMA Western Section Scholarship

The American College of Medical Practice Executives (ACMPE) Scholarship Fund holds 10 annual awards like the MGMA Western Section Scholarship. Offering up to $5,000, this region-specific scholarship selects students in 13 Western states, including Alaska, who are studying for administrative careers in medicine. Majors in health administration, business, management, public health, and related fields quality. Online applications remain available until May 1st.
Eligibility
• Hold current MGMA membership for 12+ months
• Pursue a bachelor's or master's related to medical practice management
• Study in the United States, especially CAHME-accredited schools
• Possess good academic standing with minimum 3.0 GPA
4. Henry & Joyce W. Sumid Scholarship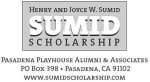 The Pasadena Playhouse Alumni & Associations administers the Henry & Joyce W. Sumid Scholarship for $5,000 each year. It's designed to support future stage actors, designers, directors, and playwrights who adore the drama profession. Applications are accepted from select Western states, including Alaska, until February 15th. Qualified artists should submit a transcript, resume, Student Aid Report, and 500-word personal essay.
Eligibility
• Study theatre at accredited U.S. art schools
• Maintain a minimum overall GPA of 3.0
• Exhibit outstanding talent for theatrical performance
• Demonstrate significant financial need
5. JJ Klein Scholarship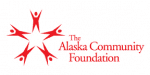 Endowed by Joyce and Jerry Klein, the JJ Klein Scholarship is generally granted by the Alaska Community Foundation (ACF) for $10,000 annually. College-bound high schoolers who show an unrelenting motivation to succeed despite financial setbacks are encouraged to apply. Funding is renewable as long as students avoid academic or disciplinary probation. Initial online applications must be filed before April 29th.
Eligibility
• Be graduating seniors at Alaskan high schools
• Matriculate full-time at accredited colleges this Fall
• Present average GPAs between 2.0 and 3.2
• Have financial need obstacles to overcome
6. Gary Martin Swim Scholarship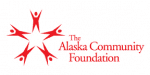 Another of the Alaska Community Foundation's funds is the Gary Martin Swim Scholarship, which is valued at $1,000. It's named for a long-time Soldotna resident who mentored countless young competitive swimmers. Incoming college freshmen who share Martin's passion for the water should apply before April 29th. The ACF committee reviews transcripts, financial need statements, and recommendations from swim coaches.
Eligibility
• Be graduating seniors at Alaskan high schools
• Have participated on varsity swim teams
• Matriculate full-time at a college or trade school
• Achieve a cumulative secondary GPA from 2.5 to 3.5
7. William Hunt Scholarship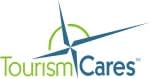 Worth $2,000, the William Hunt Scholarship is presented annually by the Pacific Northwest Chapter of the American Society of Travel Agents (ASTA). The program searches for Alaska, Idaho, Montana, Oregon, and Washington residents who are interested in the tourism industry. Attending any accredited United States or Canada college is acceptable though. The deadline for submitting proof of residency, a transcript, and two recommendations is April 1st.
Eligibility
• Be U.S. citizens or permanent residents
• Achieve sophomore or higher standing with 30+ credits
• Declare a travel, tourism, or hospitality-related major
• Carry a cumulative GPA above 3.0 on the 4.0 scale
8. Alaska Performance Scholarship

The Alaska Commission on Postsecondary Education (ACPE) initiates the Alaska Performance Scholarship each June to fund college and vocational training statewide. Three scholarship levels are available based on academic achievement. Level 1 pays $4,755, whereas Level 2 offers $3,566 and Level 3 distributes $2,378 yearly. Students remain eligible for eight semesters within six years of high school graduation.
Eligibility
• Graduate from Alaska public, private, or home school
• Attend any participating in-state college full-time
• Obtain a minimum high school GPA of 2.5
• Score at least 21 on the ACT or 1450 on the SAT (2400 scale)
9. Northwest Osteopathic Medical Foundation Scholarships
Since 1986, the Northwest Osteopathic Medical (NWOSTEO) Foundation has awarded more than 550 scholarships to high-achieving med school students. Consideration is given to Alaska, Idaho, Montana, Oregon, and Washington residents who are becoming physicians. Awards range from $2,500 to $20,000 based on need. Individuals can apply for the Alaska Scholarship, Willis Women's Scholarship, and more by March 1st.
Eligibility
• Enter second, third, or fourth year of D.O. program
• Attend an AOA-approved college in the United States
• Intend to practice osteopathic medicine in the Northwest
• Show promise for passing state licensing exams
10. Tesoro Youth Leadership Awards

Each March, the National Society of High School Scholars (NSHSS) selects 20 recipients for the $2,500 Tesoro Youth Leadership Awards. The fund is sponsored by the Western United States' second-largest independent oil refining company. Therefore, high school seniors are selected from 19 Western states, such as Alaska. Students are rewarded for writing 500-word essays filled with examples of how they exhibit Tesoro's values of integrity and respect.
Eligibility
• Hold U.S. citizenship or legal residency status
• Be leading role models in their school community
• Matriculate at accredited colleges or universities full-time
• Sustain a minimum high school GPA of 3.0
11. PMI Alaska Chapter Scholarship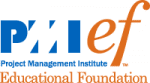 As one of the Project Management Institute's (PMI) 72 active funds, the Alaska Chapter Scholarship awards $2,500 every summer. Future project management professionals with sharpen teamwork skills could apply before May 1st. Academic applications are incomplete without a brief essay, transcript, resume, and two reference letters. Alaskans could also snag the coveted, global Dr. Harold Kerzner Scholarship for $7,500.
Eligibility
• Belong to the PMI Alaska Chapter
• Have resided in Alaska for at least 24 months
• Attend an accredited business school anywhere
• Pursue an undergrad or graduate degree in project management
12. Alaska Chapter ASSE Foundation Scholarship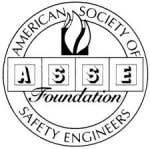 The American Society of Safety Engineers (ASSE) Foundation's Alaska Chapter provides a $1,000 nonrenewable scholarship each year. Aspiring OSH practitioners residing in Alaska could receive funding to help advance the safety profession. Applications are accepted from September 1st through December 1st. Don't miss this window for submitting the transcript, academic letter of recommendation, and short answer question.
Eligibility
• Enroll full-time at ABET-accredited engineering schools
• Select concentrations in occupational safety and health
• Hold an undergrad GPA of 3.0 or graduate GPA of 3.5
• Have attained at least 60 semester hours (junior standing)
13. Commit to Success Scholarship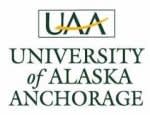 At the University of Alaska Anchorage, the Commit to Success Scholarship gifts an average amount of $4,000 to students formally admitted into any four-year baccalaureate program. The program offers merit- and need-based tuition assistance beginning the junior year. Preference is given to first-generation college students. Applications are available with UAA advisors for file before the February 15th deadline.
Eligibility
• Have graduated from an Alaska public high school
• Maintain continuously full-time enrollment with 12+ credits
• Show satisfactory academic progress with 3.0 GPA or higher
• Demonstrate motivation and determination to succeed
14. BBB Student of Integrity Scholarship

The Better Business Bureau (BBB) Foundation offers one of its $10,000 Student of Integrity Scholarship specifically for the Pacific Northwest. This program is designed for 16-18 year olds with high moral character who plan to pursue post-secondary education. Before the February 13th cutoff, high schoolers should record a 90-second video helping people to become smart consumers against unethical business strategies.
Eligibility
• Be matriculated full-time as high school juniors and seniors
• Reside in Alaska, Oregon, Idaho, Montana, or Washington
• Show active involvement in community service
• Personify the values of integrity, trustworthiness, and courage
15. BP Alaska Principal's Scholarship Program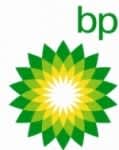 For three decades, the BP Alaska Principal's Scholarship Program has presented $4,000 to 25 deserving college-bound seniors annually. Students are nominated by their principals based upon academic merit, ACT/SAT scores, school involvement, and leadership capacity. Until March 20th, nominations are accepted with a one-page letter of support. Recipients may be picked to receive an additional $16,000 from the Alaska Commissioner of Education.
Eligibility
• Attend Alaska public high schools
• Present a minimum "B" average
• Enroll at an accredited in-state college this Fall
• Have unmet financial need for next educational journey
According to 24/7 Wall St., Alaska boasts the United States' second most affordable tuition. On average, college students pay $5,885 per year to attend Alaskan colleges. While this seems reasonable, tuition has grown quickly by 18.5 percent in the last five years. Costs at private schools are becoming particularly cumbersome. For example, Charter College in Anchorage charges $20,137 annually. If you're studying in the "Land of the Noonday Moon," capitalize on these scholarships for Alaska to afford your education with less debt.
Know of a scholarship available specifically for Alaska students that we missed? Contact us.